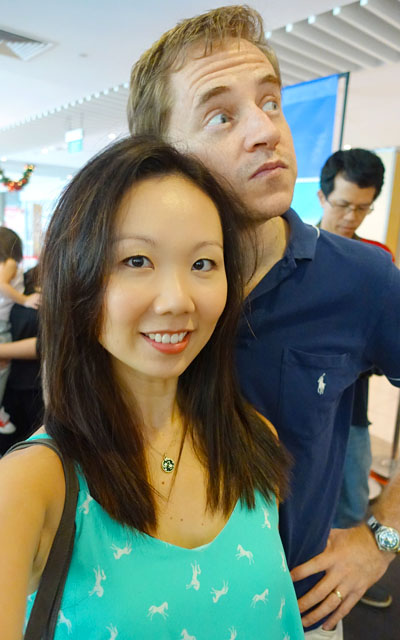 We woke up bright eyed and bushy tailed for something veeeeeryyyyy exciting – the first LEGO certified store opening in Singapore! It's at #03-364/365 Tower 3, Suntec City Mall, and there were tons of kids rocking up for the event – ours included. And with a crowd of over 100 people to get in when the doors opened to the public, it was a bit crazy! So many LEGO lovers everywhere!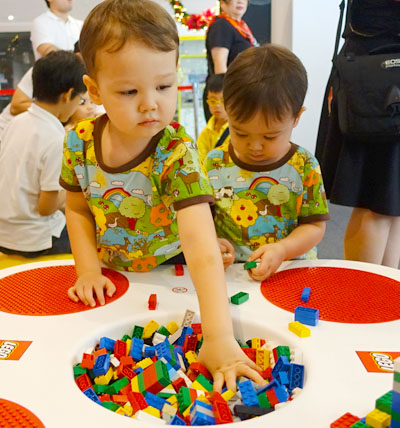 Hunter and Carter saw the kids play area set up and made a BEELINE straight there like their lives depended on it. Seriously, you should've seen the determination in their eyes! Nobody stands between them and a whole table full of colourful LEGO.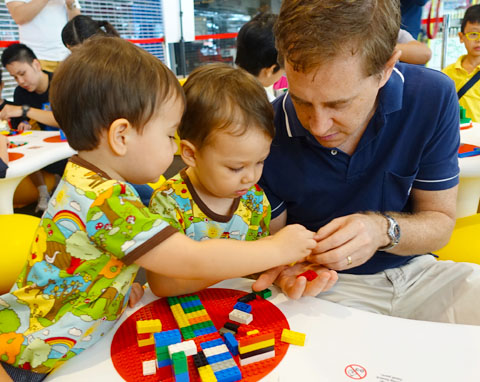 Of course, lots of big kids plonked themselves at the play area too, to get in on the building fun 😉 I was glad that there were loads of tables and more than enough LEGO bricks to go around – so no scuffles!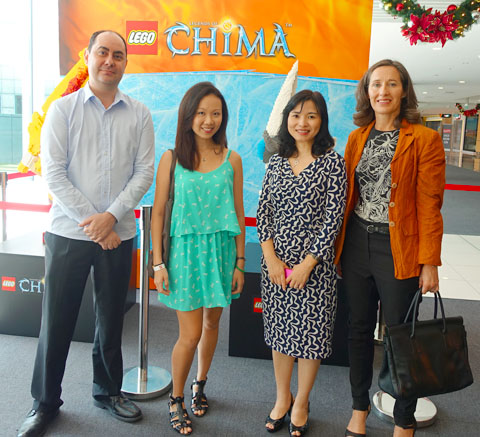 In honor of this event, there were a few LEGO VIP folk that were lined up to speak. They were Mr George Papasolomontos (Managing Director, Bricks World), Ms Dan Luo (Managing Director), and Guest-of-Honour, Her Excellency, Berit Basse (Ambassador of Denmark to Singapore).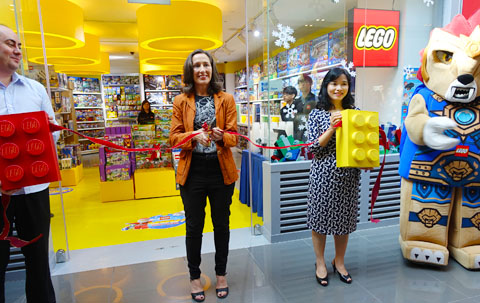 Grand opening! Colourful LEGO store that's guaranteed to turn heads of people walking by.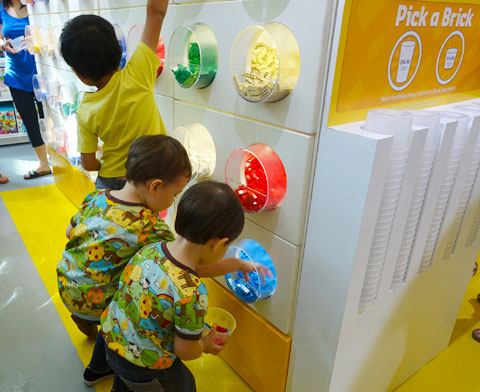 The boys were soooooooooo excited with the Pick-a-Brick Wall. You choose a small or big cup, and fill it up with all the bricks that you want. And they aren't only the regular rectangular ones – there are fences, wheels, flowers, etc. The kids went a bit wild!
I think this makes an AWESOME gift for your kid if you want to reward them for good behaviour/grades – it's not too expensive (the small cup is $19.90 and fits a ton of bricks) and they'll have so much fun filling it up, then bringing it home to build.
Hunter collected everything he saw in green, brown or orange – his favourite colours. And wheels! He was particularly delighted with those.
Carter, on the other hand, picked out all the pink and pastel purple bricks. Errrrr….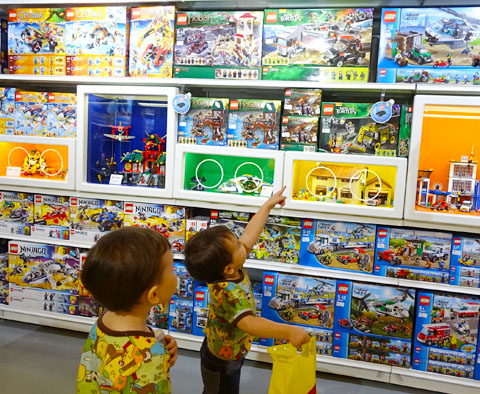 "Oooooooo!" went Carter, who wanted more LEGO 😉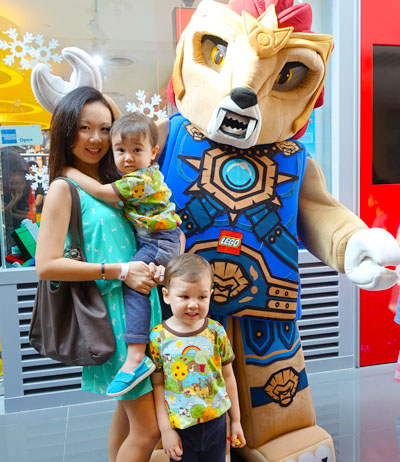 The LEGO Chima Lion (I think his name is Leonidas?) came out to play. I thought the kids would be terrified, but they were giggling at the mascot. Guess it was a friendly lion!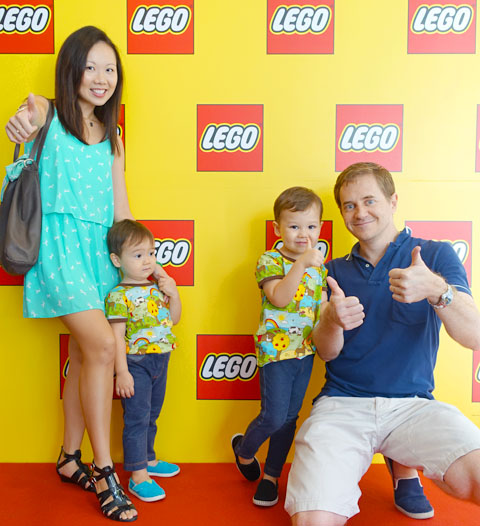 Bit of a cheesy family pic, but I still love it! LEGO- EVERYTHING IS AWESOME.