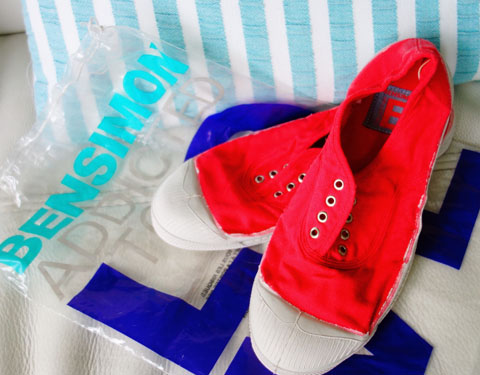 These Bensimon sneakers are SO un-me. But there was just a something about them that attracted me to them – perhaps it was their casual Parisian chicness, or the fact that they are SO soft that the flexible rubber soles droop down when you hold the shoe upright!
Made with rubber soles and a canvas upper, these Bensimon sneakers feel like your'e wearing a sock. It hugs my feet in all the right places, and are ultra comfortable. If you're in between sizes, it's best to go up to the nearest size (ie. buy sz37 if you are normally a 36.5)
They come in a variety of colours, but this bright coral grabbed my eye. The're also a sedate medium blue/denim that I'm eyeing now! The temptation to buy one in every colour is great 😉
Bensimon sneakers look fab paired with plain white shorts, IMHO. The look is casual, but not sloppy. Love mine!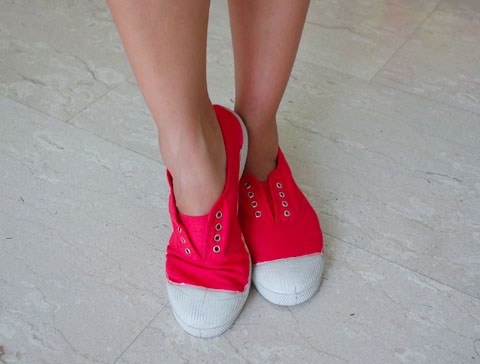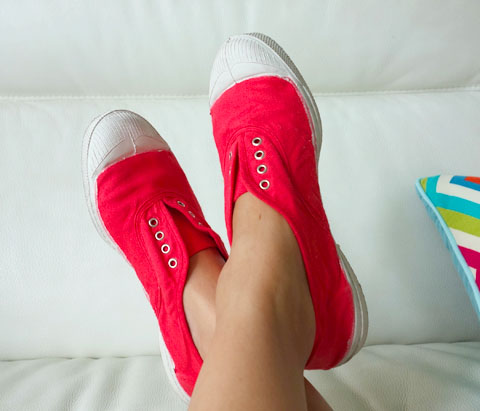 You can buy Bensimon sneakers at Zalora or at Robinson stores or at Rock Star boutique.