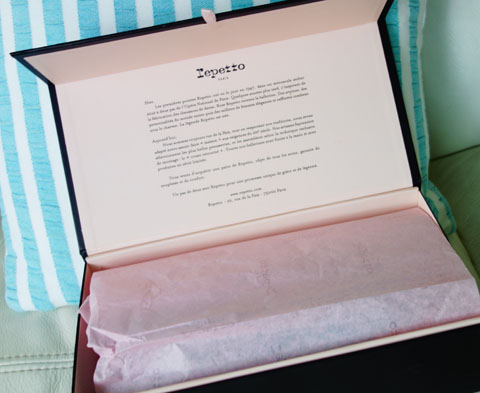 I love Repetto's boxes. It's like you're opening up a really high quality gift! The box is really solid and the flap lifts open to reveal ballet pink tissue paper with your pair of Repetto shoes nestled inside.
These are Repetto's 'cendrillon' ballet flats, one of their signature styles. The leather is lightweight, and the shoe is really comfortable – provided you get your correct size. I am normally a sz36 in most shoe brands, but miraculously am a sz37.5 in this particular Repetto style. So buyer beware, if you are buying online!! Best to check out the sizing in the store first, because too-tight ballet flats are a killer
The colour is, in my opinion, a gloriously perfect turquoise – called Pool. You can't tell in the photo, but the colour is actually subtly shimmery – SOOO GORGEOUS!!!!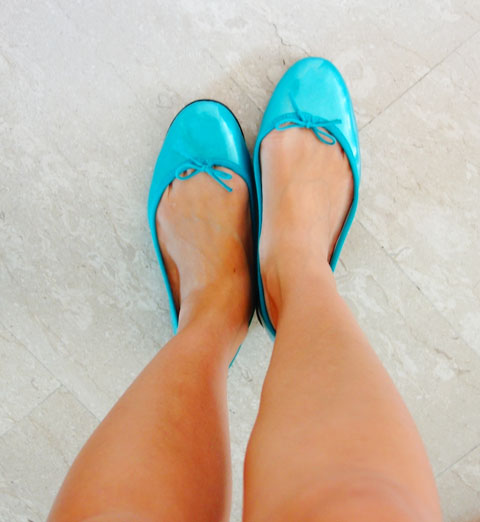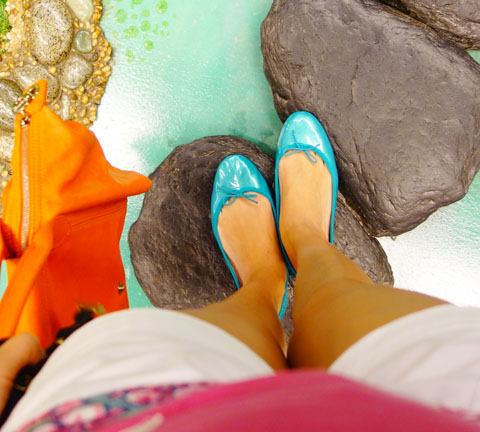 Here they are, worn with casual white shorts and a pink polo tee. I've worn them from morning to night and haven't had any issues with discomfort. I just love how pretty they are!
I got my Repettos from Venise Collection, a website based in France that sells designer shoes at kickass prices!
Let's Chat!