On Carter's actual 1st birthday, we took the kids, my parents and FIL to Madam Kwan's at Vivocity. It's (fairly) newly opened and is a branch of the famous Madam Kwan's in Malaysia.. so I was excited to check it out. Plus, Mum and my FIL are chilli heads, so I figured it'd be a good place to take them!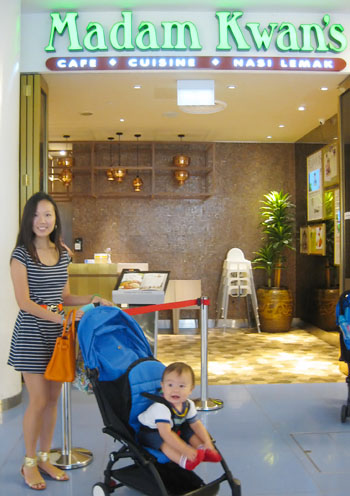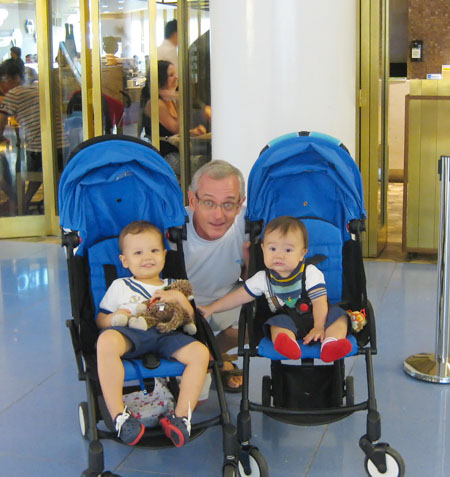 I'm gonna come right out and say IT IS STUPID TO CHARGE $1 FOR PLAIN WATER. Embarrassing and desperate, to boot. All I think of is "Wow, restaurant isn't making enough money and desperately needs a few cents more". I wish the government would outlaw this ridiculous behaviour like other countries' governments have done. Shameful.
Anyway.
The interior is very spacious and seats loads of diners, and is fairly casual so we didn't feel so bad having noisy kids. The staff were friendly and very efficient, and dishes came out swiftly.
I particularly liked their menu, full of photos to entice you: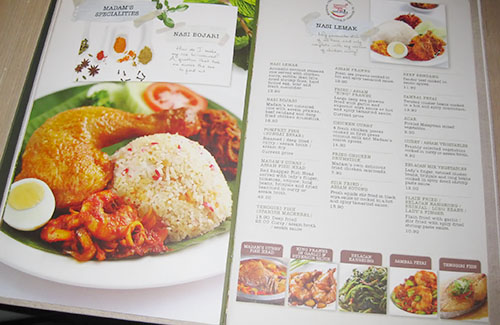 Food-wise? They were good, but not blow-my-mind good. Just decent, hawker fare.. but at expensive prices when you factor in the portion size (super tiny).
Frankly, you can find the same food that's just as good (or better) at those hole-in-the-wall places dotted around Singapore. But to be fair, you're paying for a nice ambience, the fact that you're in a mall and not sitting out by the roadside, and for the service.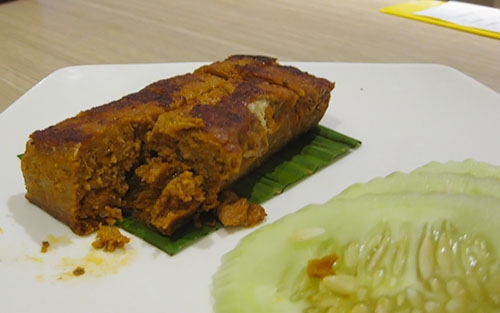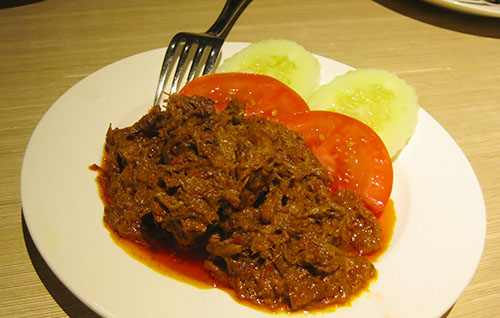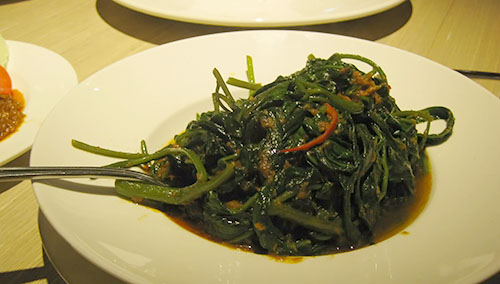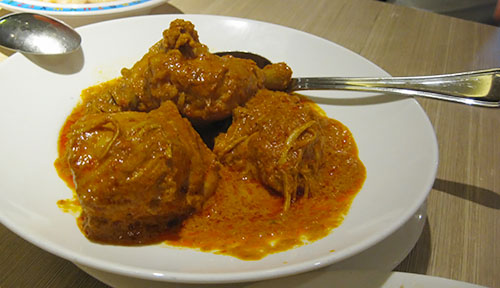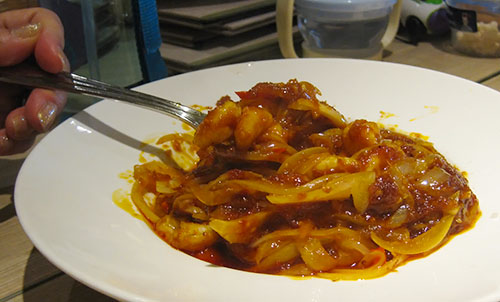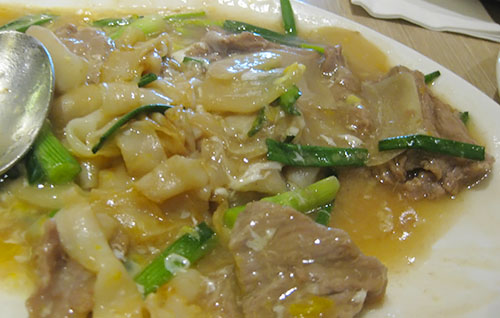 I dashed next door to Awfully Chocolate (one of my favourite chocolate shops) to buy some cupcakes to sing Happy Birthday. Carter was very game for it and merrily clapped his hands whilst we sang 🙂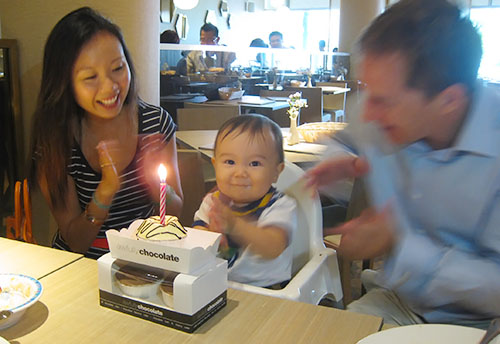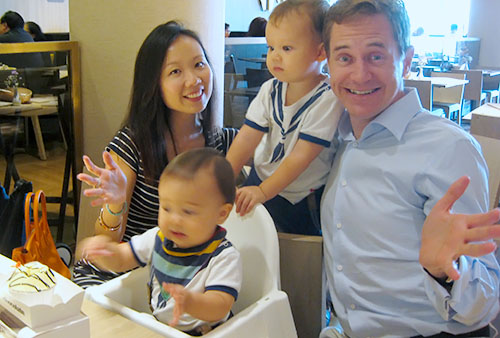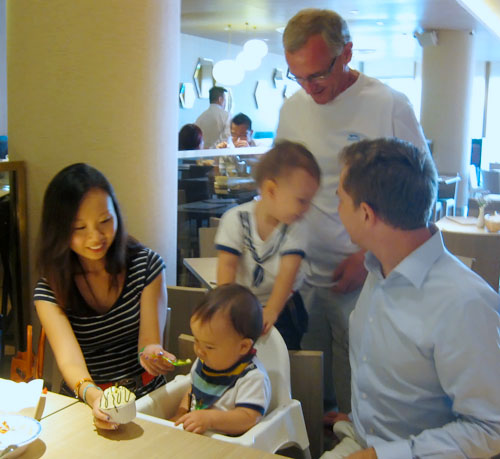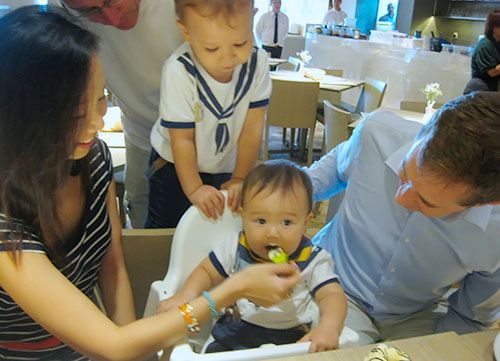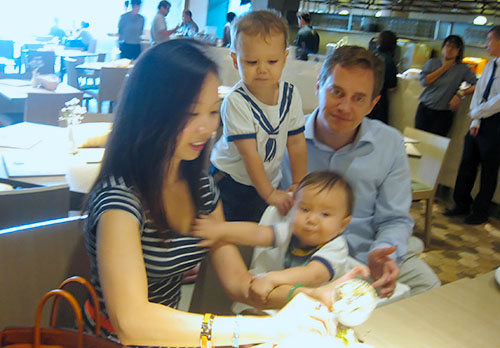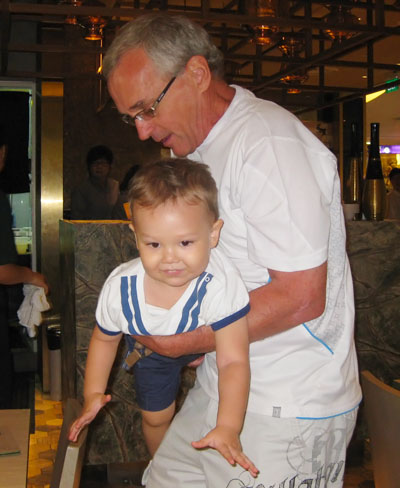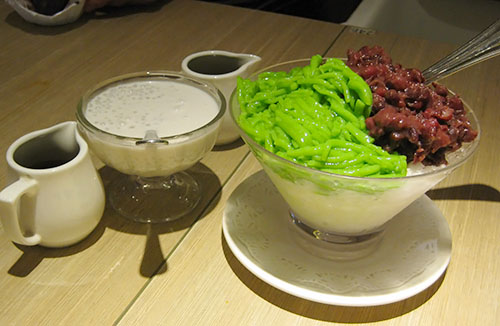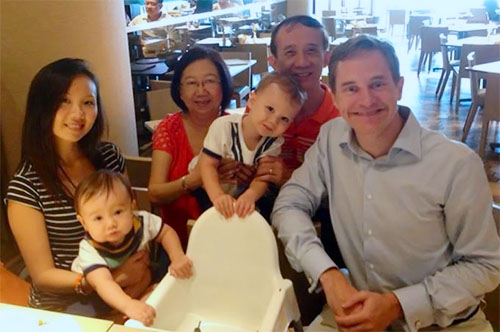 Let's Chat!