I'm actually not that particular about baby bath products.
Back when Hunter was a newborn, I was vigilant to choose the organic and most expensive stuff.. but then after a couple of months I didn't feel it warranted the price tag and so ended up using Pigeon stuff – which I continued using when Carter was born, and up til now. It was cheap and, despite being really basic, didn't cause any skin issues and so I just left it at that.
And so I was pretty excited when the good folk at GlamoGirl sent over some FREAKIN' CUTE stuff from Humprey's Corner. See?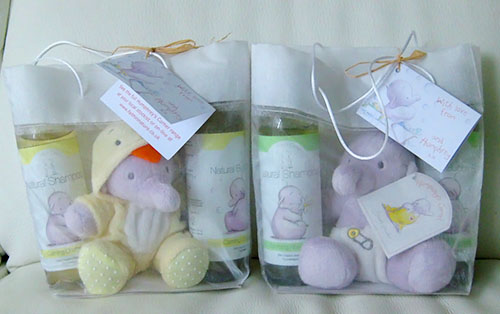 These little Humphrey's Corner gift bags (my kids were far more interested in the bags than they were the actual products, duh) contain:
One stuffed toy
One shampoo
One bubble bath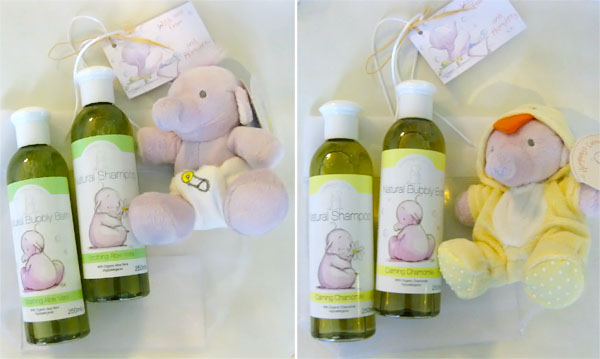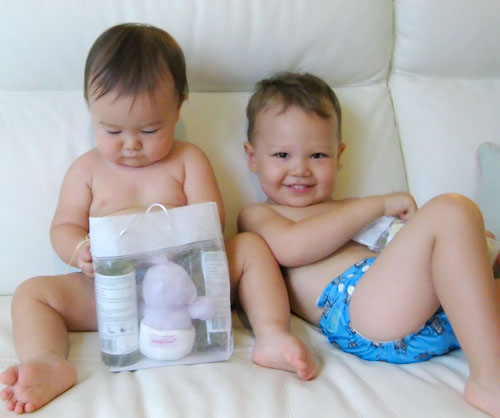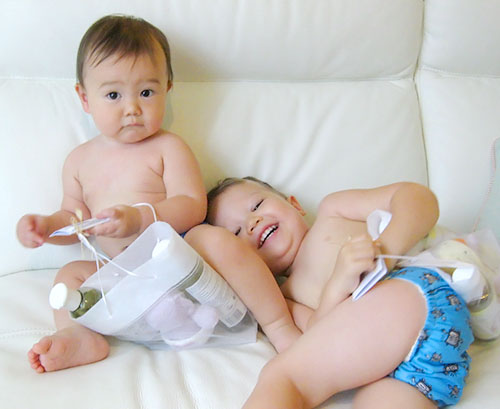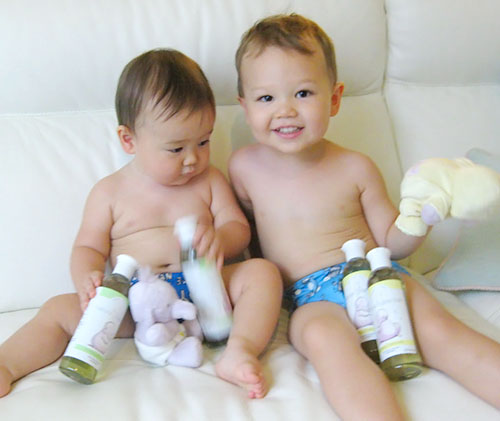 Humphrey's Corner products are made with organic and natural ingredients, and are biodegradable. Yet with a very reasonable price tag. But you know what surprised me the most? Despite NOT have any artificial colours/fragrances…. they smell yummy!!!
Not synthetic and overly-powerful, but just subtle and calming and lovely. It's only mild, since they didn't add any artificial fragrance to boost the smell, so it's faint once the kids are dried off.. but I can get a whiff of it when I bury my nose into their hair or necks (mmmmm…….!!).
Psssst. They were voted Singapore's Parent's World Best Organic Essentials 2013. That kinda gives me the security that I'm using the best 🙂
Here's what I LIKE about Humphrey's Corner products for kids:
Both the shampoo and bubble bath are noticeably gentler than regular brands, yet do a very good job in cleaning.
I adore the subtle soft fragrance, solely from the organic ingredients since NO artificial fragrances are added.
The product images (of the lil elephant) is SO cute! Frivolous, but I like having nice-looking stuff in the house.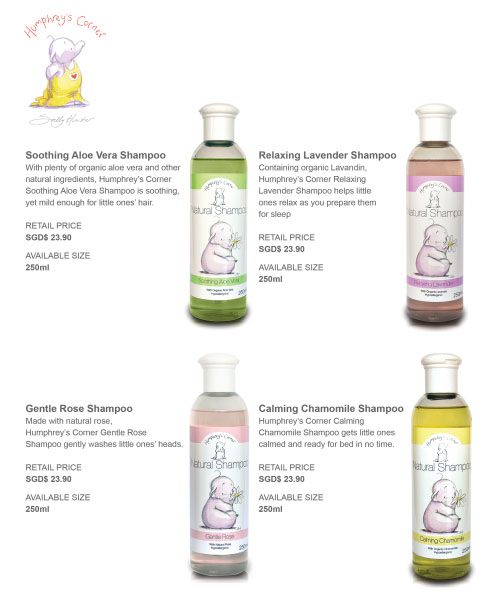 Here's what I DISLIKE about Humphrey's Corner products for kids:
I find the bottle fiddly. I prefer pump bottles (easy to pump soap out), but with this bottle, I need one hand to squeeze the shampoo onto the other hand.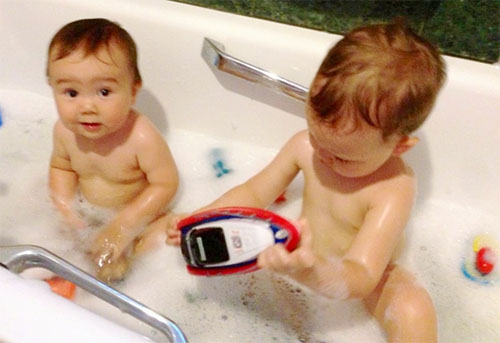 HEY I just found out these Humphrey Corner gift bags are on SALE on their website! $39.90 down from $50. Sweet deal.
And, EEEEK!!!! I just realised their site sells beauty products and not just baby stuff. This is what caught my eye:
Boy. Online shopping is kinda dangerous.
Let's Chat!