Kraze Burgers
2 Bayfront Avenue
Marina Bay Sand
Singapore 018972
PRICE: $$$
RATING: ??—
We randomly decided upon lunch at Kraze Burgers at MBS, since we were in the area. The cafe looked like a lot of fun – done American diner style despite being a Korean fast food company. And, how could we say no to BURGERS? 😉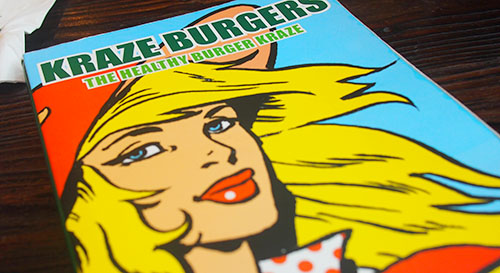 Their burger selection is impressive, and after a bit of deliberation I settled on the K.Onion (traditional American style Burger made with Honey barbeque sauce and cream cheese, Crispy Onion Ring, American cheese, bacon, fresh Tomato and lettuce in a whole wheat bun). I think it was $14. I was rendered quite speechless when it arrived because it is really really small. To put it bluntly, you'll need 2 burgers to fill you. All it came with was a scattering of sweet macaroni dressed in mayo. The burger was not bad, but Carls Jr trumps it any day 😉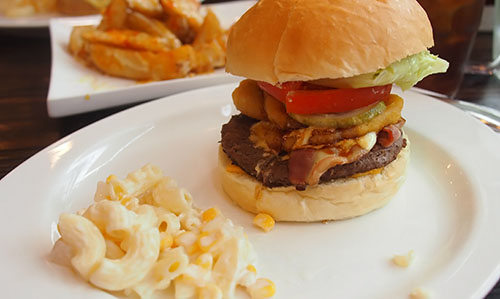 My girl friend opted for the Smoked salmon burger (with cream cheese sauce on a whole wheat bun). She was really dismayed with how small it is, and had to hunt around for the fish. Basically, we had to push the fish to the side so I could take a photo of the burger, otherwise it was so small it was almost nonexistent, LOL.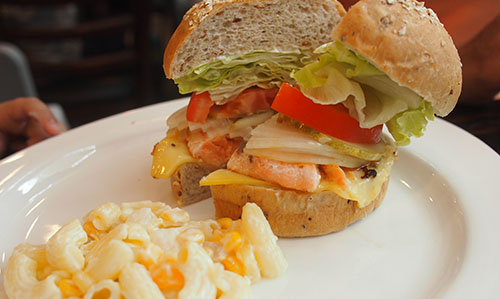 Happily though, the Garlic Idaho Fries (Sauteed rare-cut Potato Fries with Garlic and Butter, over sweet spicy sauce, cream mayonnaise and mango dressing) were OUTSTANDING!!! Seriously, seriously good. If I spot a Kraze Burger in the area, I'd definitely go in just for these yummy fries. They were really soft and fluffy, and the sauce was slightly sweet and spicy and oh-so-creamy. Very tasty and definitely the star of the  menu. At $8 though, they don't come cheap for this small portion on a saucer-sized plate……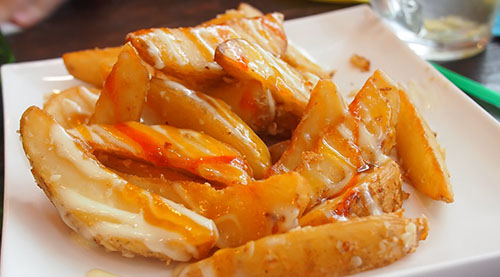 I'd say they're "okay" for people with small appetites or if you're really craving a burger and there's few other options close by. Worth a visit for the fries alone, though 🙂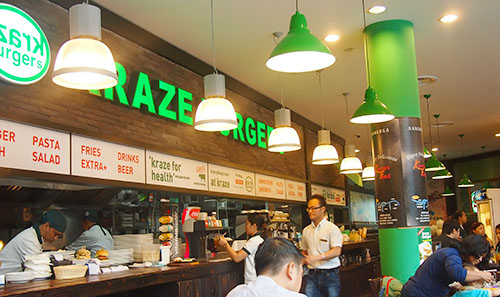 Anyway, one of my gfs is selling her brand new Balenciaga black city. It was purchased by herself in NYC  and obviously is authentic. Here's a photo of it below! If you're after a new Balenciaga in a classic colour, but want it pay below retail – then you're goinna want this 🙂
Let's Chat!