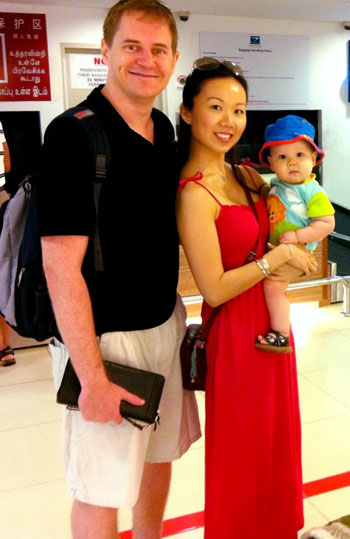 Our first family holiday was approached with a bit of trepidation since we weren't sure how Hunter would react to new surroundings, new bed, etc. Would he freak out? Would he take it all like a champion?
In short, he rolled very well with it all.. apart from also suffering from his first sickness. Yep, at 8 months old, our baby boy FINALLY fell sick for the first time in his life! Frankly, his flu is super-mild. Only a bit of a snotty nose (doesn't drip unless he cries), and a sporadic cough (once every few hours). Really, it's no big deal. But noooooo you wouldn't think so, looking at him. We discovered that he is a total sook when he's sick, which of course we discovered when he fell sick on the first day. He was sooo sensitive and easily pissed off!
Thankfully, his naps and night sleeps were still no problem – he fell asleep within minutes and would sleep through. But, much of his awake time was spent feeling sorry for himself and being rather glum. D'oh…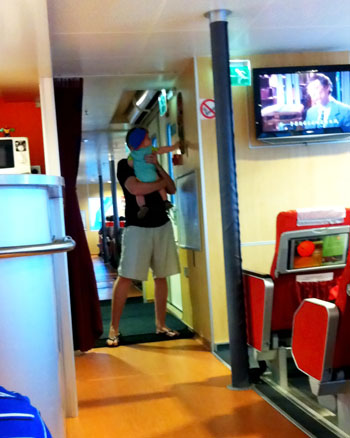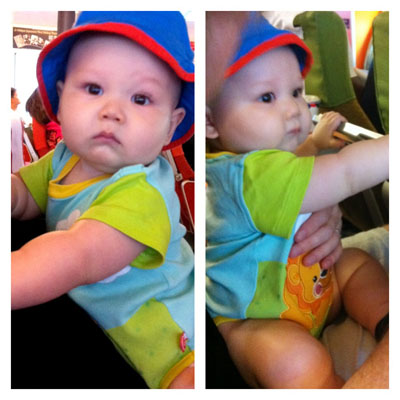 We stayed at the Angsana Hotel & Resort which had outstanding service and beautiful open spaces with loads of greenery. It was pouring down with rain when we arrived in the morning (argh), but the skies all cleared up by afternoon and was nice for the next few days – whew!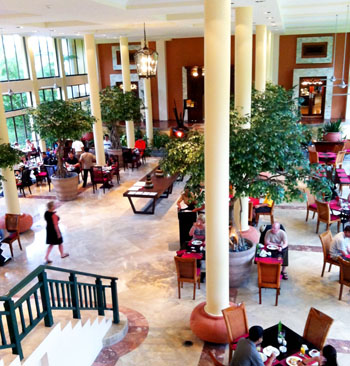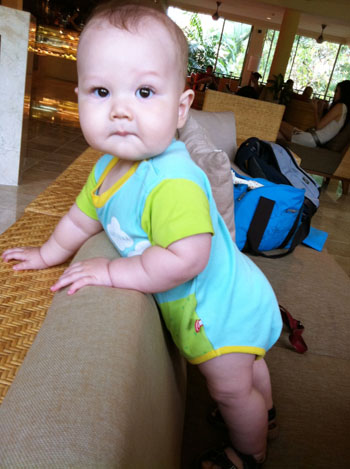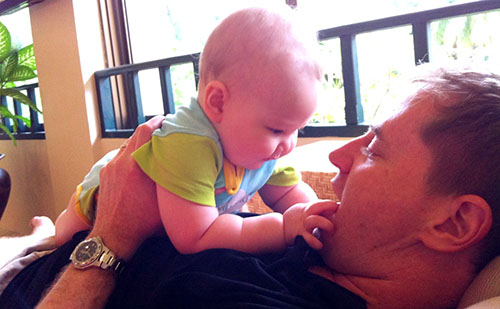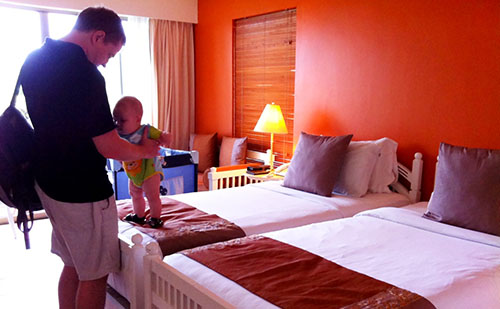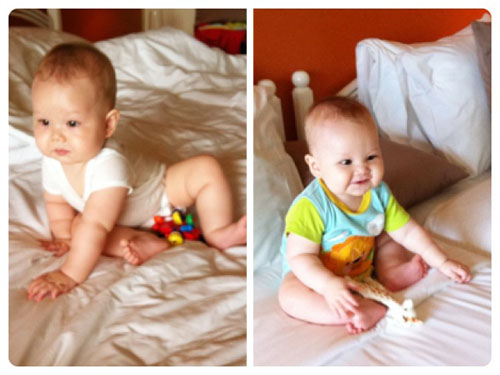 The main mode of transportation was by buggy. They actually drive pretty fast around the resort and also between Angsana and Banyan Tree (owned by the same company), and the small lanes are quite hilly. So here we are perched on the back of the buggy, with Chris hanging onto Hunter with all his might!! Of course, Hunter's eyeballs were the size of saucers the whole time 😉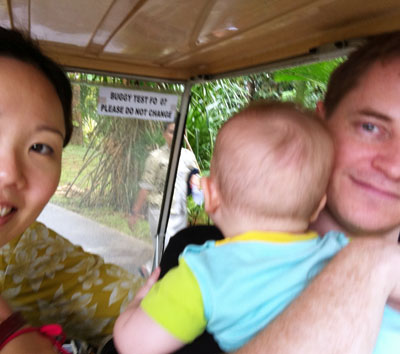 And… just to wrench our hearts, here is Hunter the next morning. Normally he wakes up supremely happy and gurgling away merrily. So it was really distressing to see him looking so utterly sorrowful. He cheered up once he was fully awake and was OK during the holiday, but wailed HUGE tears whenever we tried to wipe his nose.. sigh.