Jimmy Monkey
9 One-North Residences
#01-51 One-North Gateway
Singapore 138643
PRICE: $$
RATING: ???–
Jimmy Monkey is so nondescript and in such a random location (in a housing area!) that I don't think anyone would stumble upon it. You'll have to know about it and be specifically looking for the cafe.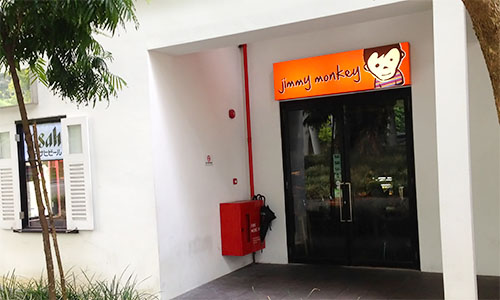 The Australian cafe is tucked into a little corner and is actually pretty dim inside, considering it was a bright and sunny day outside. It's industrial-style and has large wooden tables for communal dining, as well as a couch area (which we scored, hurray!) which is great for kids.
Most of the patrons were on laptops, with not a kid in sight. Except mine. It doesn't seem to be positioned as a mummy-and-kids-lunch place, but rather for the mod/hipster folk.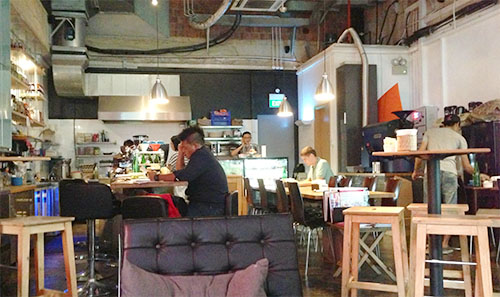 I'd heard that they were good for their coffee, and it was true. My latte was a satisfying and strong roast, pretty potent. The only disappointment was that it came in a tiny cup, which I could finish in two gulps. I would have been absolutely satisfied and delighted if it came in a cup twice the size, for the price charged.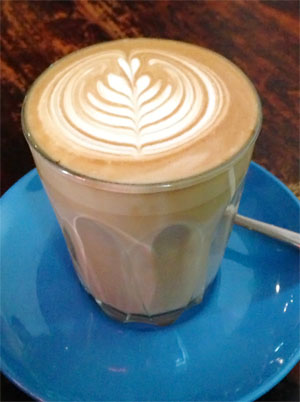 The Vegetable Frittata was a large wedge and filled with generous chunks of soft veggies. I personally don't like frittatas (so.. eggy and… weird) but we'd ordered it for Hunter and he liked it. I can't remember the price, but I remember thinking it was a little on the high side considering the low cost of ingredients in it.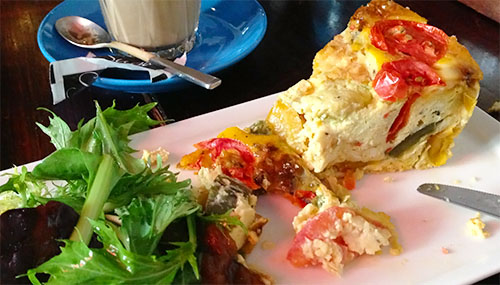 I found the Breaky Muffin with egg, ham, hollandaise sauce, roma tomato and rocket a stunner. The muffin bread was thin and slightly crisp, and the ingredients inside were so fresh that they individually stood out. I especially liked how they used proper ham (instead of the really really thin pre-sliced one). The size of the muffin is petite, so order only if you have a small appetite, or if you're prepared to order something else on the menu to fill you up.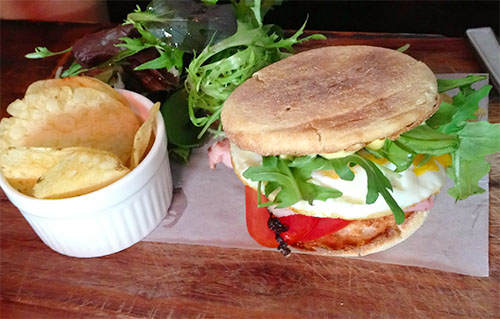 I enjoyed the large and fluffy Banana and chocolate chip muffin. It was served warm and with a small pat of butter on the side. Hunter gave it the thumbs up 😉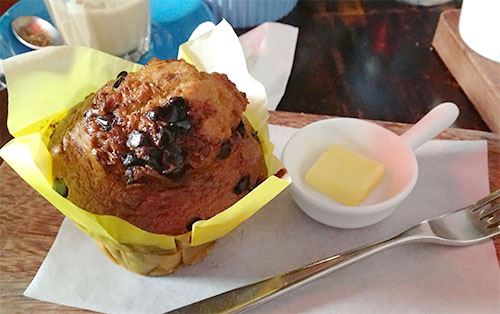 But, by far, the best dish was their French toast with golden syrup & fresh berries. Their rendition was a WINNER! Slices of French toast stacked up high, and enough to satisfy. Outstanding value for money. The French toast was not too soggy, but beautifully crisp on the outside. A must-order.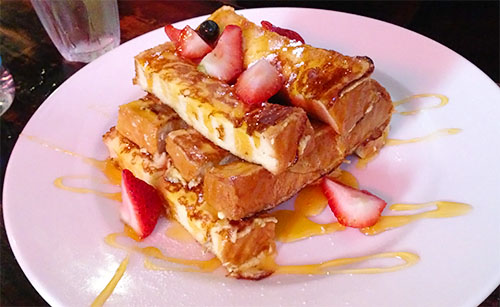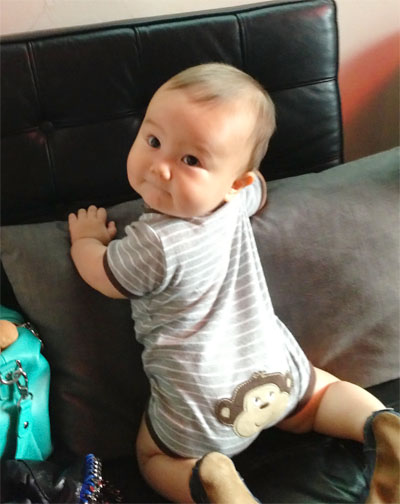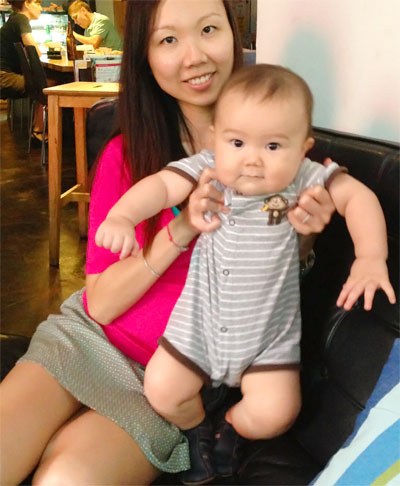 Jimmy Monkey's a good place to hang out if you're kid-free and want a quick bite to eat. The staff are friendly and very helpful, and it's not too crowded on weekdays. Personally, I'd go there for a mid-afternoon snack – French toast and coffee. Their two best items IMHO!
Anyway, this is what has happened to the lovely iPad Mini that my parents bought for Hunter. I thought it looked so chic with a plain turquoise cover. Hunter thought otherwise. So it's now covered in all these kiddie stickers. GAK!! He gets upset if I try to remove them…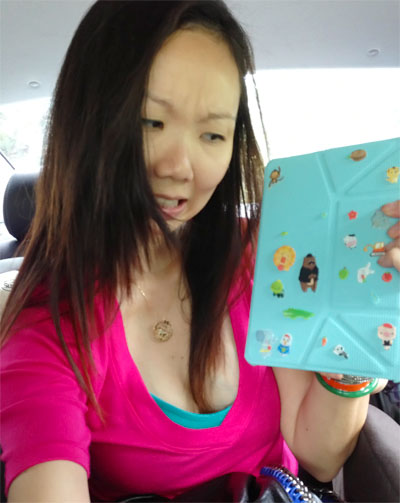 Let's Chat!