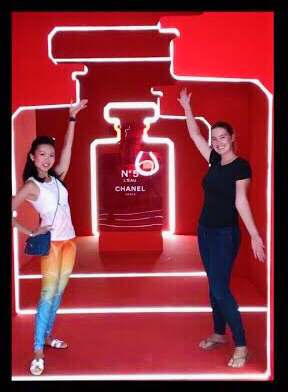 Hamming it up for the camera because….
Hello awesome (and massive) photobooth
We all love a great event!
Chanel's Le Rouge is a very cool popup in Singapore.. which happens to be in our neighbourhood, so it was a resounding yes! to their RSVP. They converted the interior of a warehouse (I think? I had not even noticed that space before) into a swathe of lush reds, black & red clad waiters, loads of alcohol, and Chanel beauty products galore. It's a bit of a girly paradise.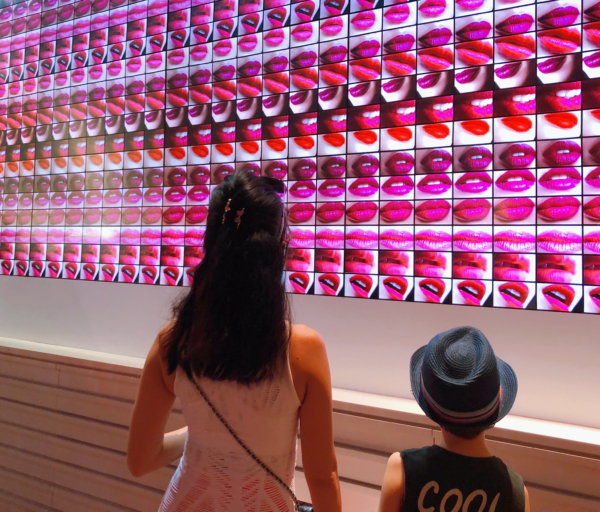 Feeling mesmerised the moment we entered. Each little rectangle was a mini TV screen, which flashed lips, lips, and more lips. I'm not sure why, but this was actually really captivating.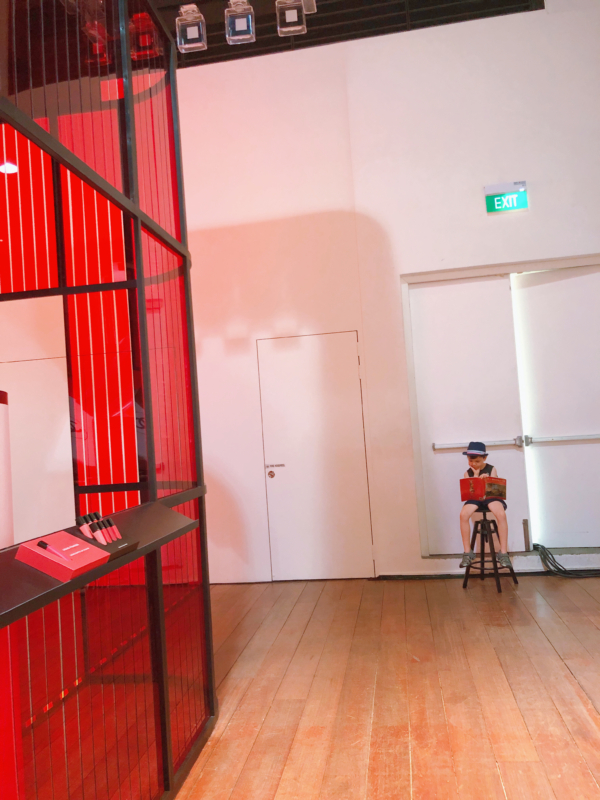 My patient lil man, who sat and read a book while us mummies did our thing. We were there for 2 hours, so I'm impressed he kept himself occupied quietly! Thanks Hunter!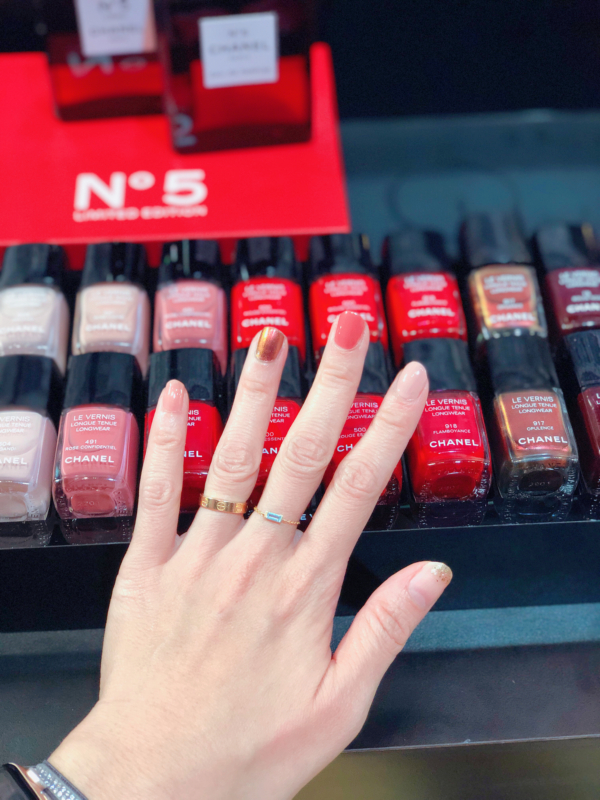 We did our nails. Mine? A riot of colours because I couldn't decide. I ended up getting the colour on my middle finger, though 🙂 Called Rose Confidentiel, it's a soft shade of muted rose, with a slight hint of warm brown.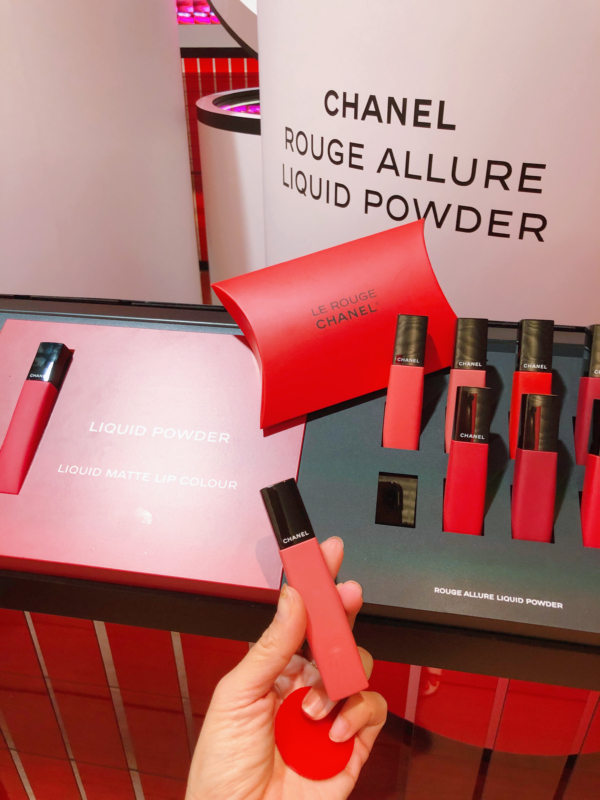 Chanel also launched their new Rouge Allure Liquid Powder lips. They come in a very practical squeeze tube, and the texture is totally different to any other lip product I've tried. It's a fluffy, velvety creme that has beautiful pigment and a soft-blur effect. I LOVE it, but have so many lip products that I couldn't justify buying another one…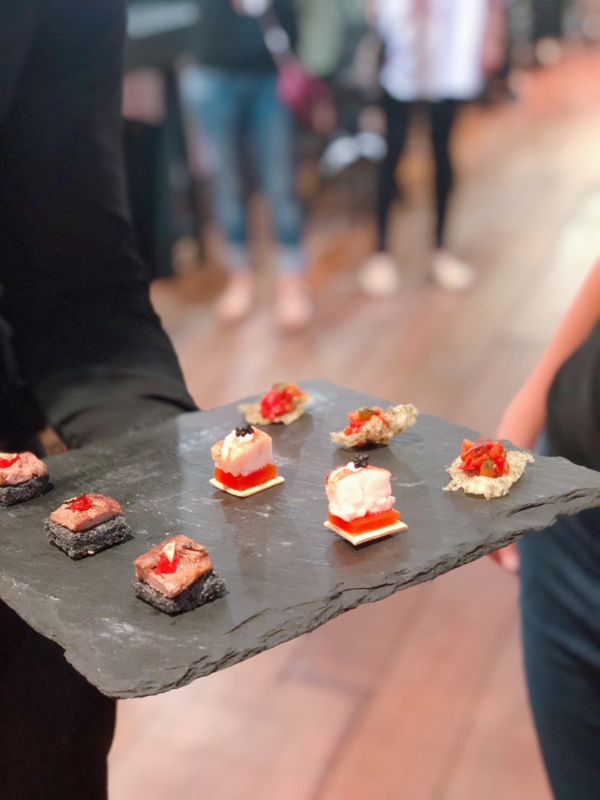 We OD'd on these lobster canapes in the middle! They were delicious, and the perfect afternoon treat. And don't even get me started on their selection of dessert canapes…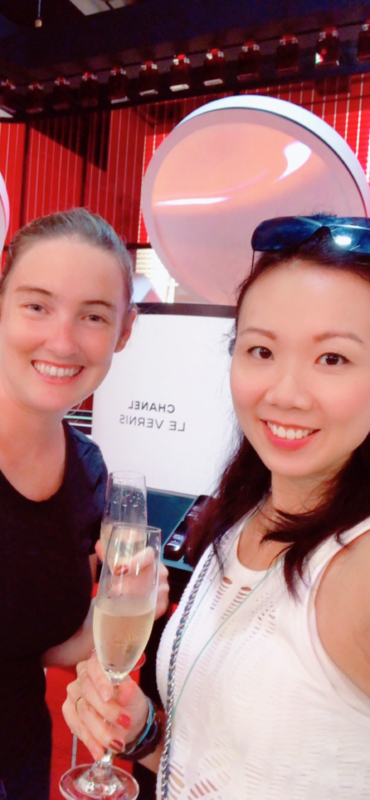 I love events that serve champagne.. and even better if they're served free-flow by good looking waiters in chic suits. Thanks Chanel!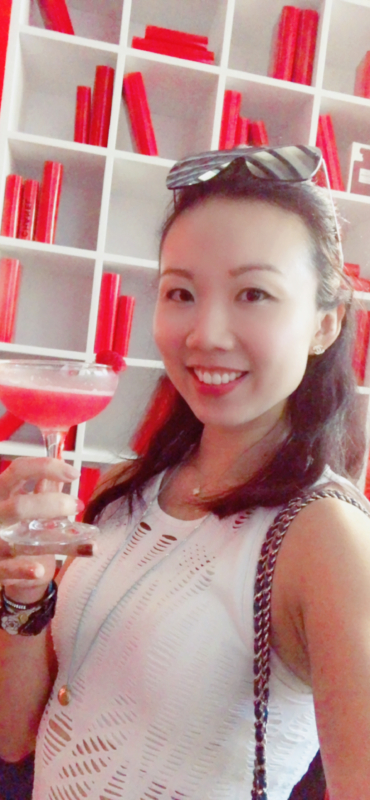 They also had a signature cocktail there, which I'd assumed would be sweet (which I really don't like), but it was actually not too sweet and mildly refreshing. And in a gorgeous shade of rose-pink, of course! They could only divulge that it had "gin and lemon juice" as part of the ingredient list.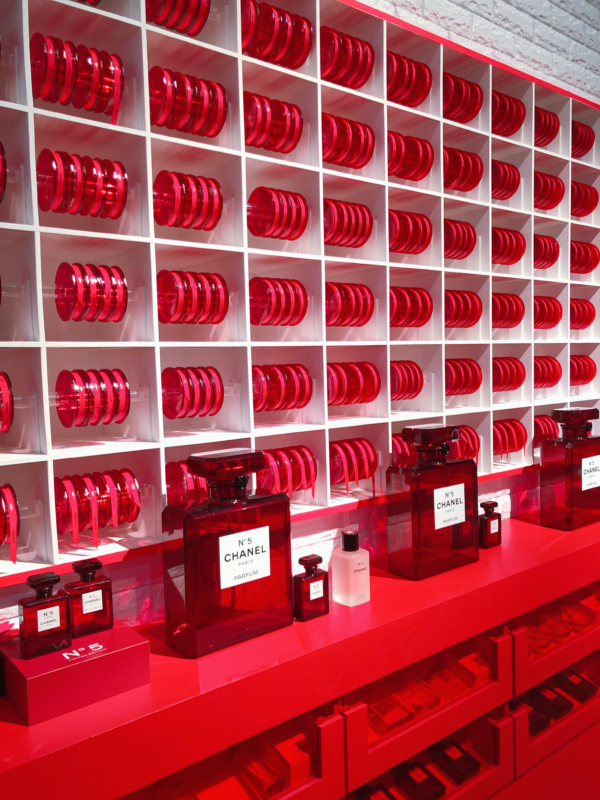 The beautiful rouge coloured Chanel N°5 perfume bottle.. limited edition and was being snapped up left, right and centre.
I got one, of course!
I don't like the original N°5 fragrance, which just smells like old lady to me (sorry if you do like it! Just not my style..), but I adore the N°5 L'eau version. It's fresher and more youthful IMHO, as it has top notes of Lemon, Mandarin and Orange, all my favourites!
"You two have taken the most…. interesting.. photos so far" said the photographer 😉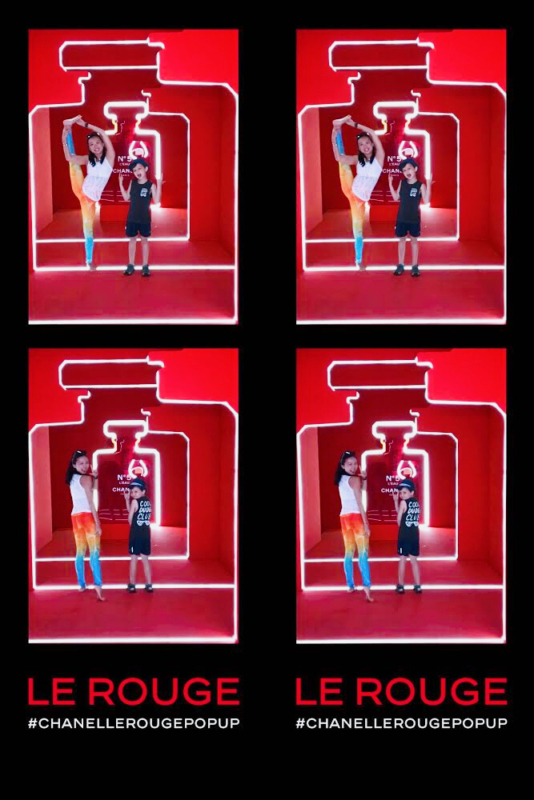 Hunter got in on the action as well. I managed to get one foot over my head after having had multiple glasses of champagne – do I get extra points for effort? 😉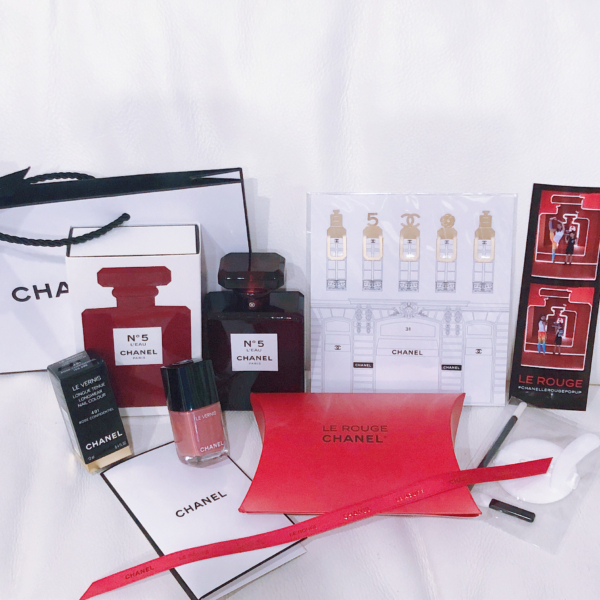 The goodies I came back with after the event. It was, in true Chanel style, really well thought out and beautifully luxe. 
Chanel's Le Rouge opens to the public on 17 – 21 October 2018. Check out their website to RSVP!
Let's Chat!