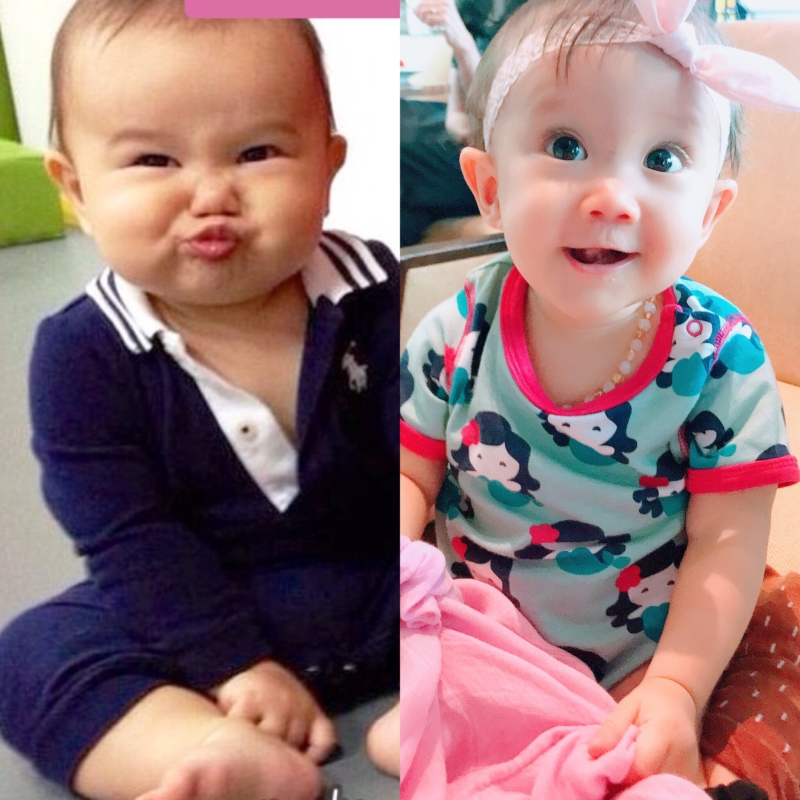 People always declare that "Chloe looks JUST like Carter as a baby!"
So I dug up an old photo of Carter, at around the same age (he was 8 months I believe).
They look… COMPLETELY DIFFERENT!
Might be the fact that he was 11KG here and she's 6KG ?
Let's Chat!