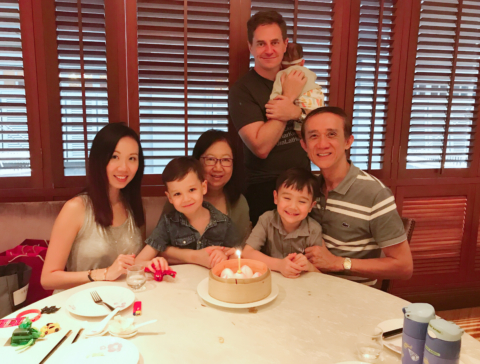 It's my Dad's birthday today… yep, he is a New Year's Eve baby!
So for as long as I've known, ringing in the new year is more about celebrating his birthday rather than going out partying with friends. And I don't remember ever wishing I could go out to ring in the new year with friends.. because isn't closing a new year and celebrating the start of a new one best done with FAMILY?
And especially now that I have young kids myself, I have zero desire to stay up late. The kids don't care and still rise and shine at 7am every morning 😉
So, now, NYE's is extra fun because our family has now gotten bigger!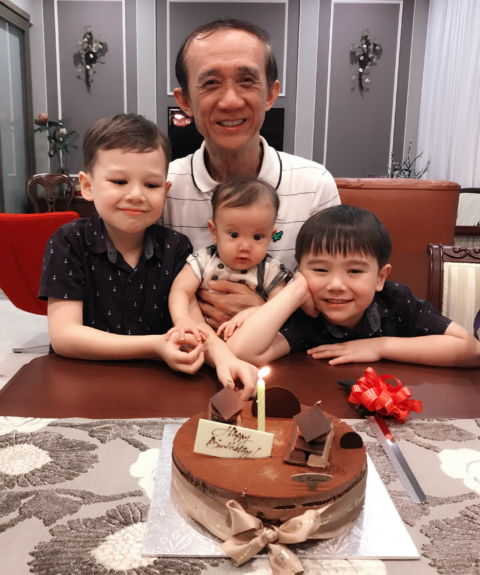 If there's one thing I'm grateful for at the end of 2017…. it's gotta be that I've given my Dad (actually, my parents, to be exact!) THREE grandchildren.
Those close to me would know that my parents had trouble having children, and only managed to have me after 7 years of trying, with no children after that either. They were planning to have 4 kids, but ended up with just one – me! So we've always had a quiet, and small, family life.
And so it makes me immensely happy and satisfied to see my three kids with my parents… giving them the crazy, noisy, boisterous family life that they'd originally wanted!
My kids' friends always gravitate toward my dad, because he's SUPER good with kids. And, obviously, so do my own children!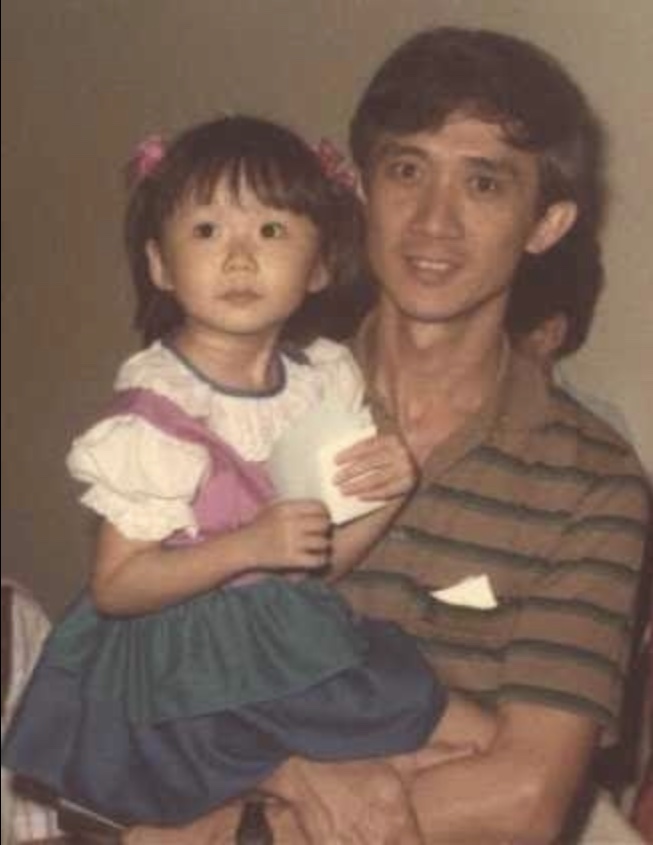 Taking a trip down memory lane here, hehe. This is Dad and me! I was perpetually carried around by my Dad, until I grew so tall that my legs touched the ground 😉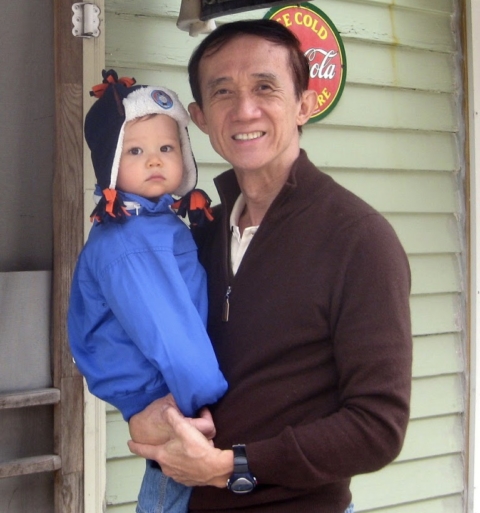 And… Dad with his first grandchild, Hunter! Also permanently in his arms, until he got too heavy for Dad to lift up.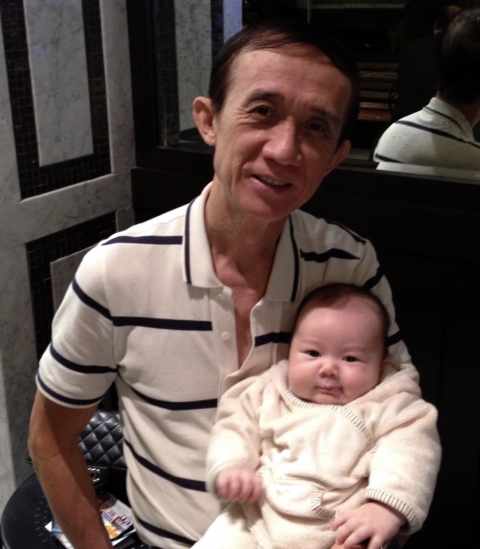 With his second grand child, Carter. It still amuses me how super-Asian Carter looked when he was a baby, with his jet black hair and small eyes (at least relatively, compared to Hunter's).
Dad always had (has?) a soft spot for Carter as he was the semi-neglected child, since he was born so soon after Hunter, and is constantly bullied by him.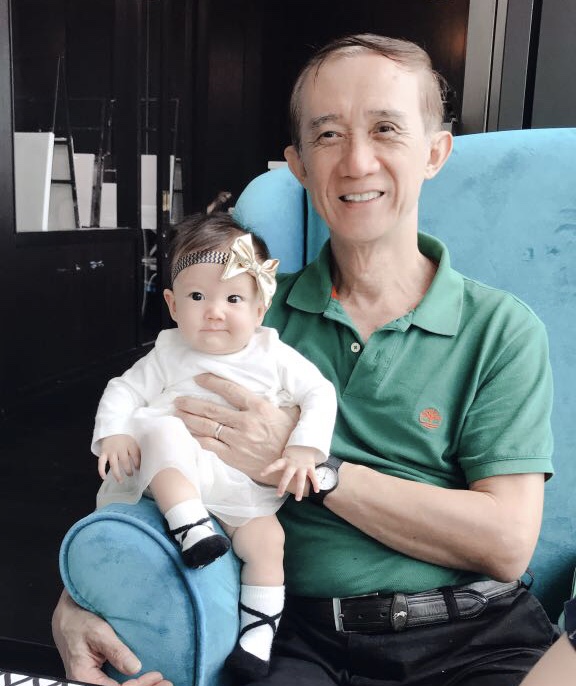 Ahhhh… and now, finally, with his princess, his grand daughter Chloe! Dad never mentioned whether he wanted a grand daughter, but all my friends insisted that he "needed" one, back when everyone was urging me to have a 3rd kid.
And, to be honest, I see the difference having a girl has made in our family dynamics. Chloe reigns supreme in ALL the boys' hearts.. and I've been swiftly dethroned!
I guess, for my Dad, it's like re-living his memories of having a daughter again. And for me, it's fascinating watching them together, because it's like a flashback to when I was a baby.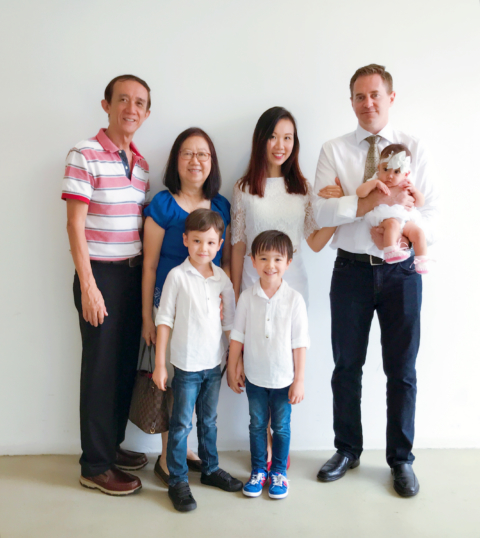 My favourite photo of all of us. So grateful for healthy parents, happy children, and a wonderful husband.
Big birthday hugs to my one and only Daddy, and also a blessed 2018 to all of you!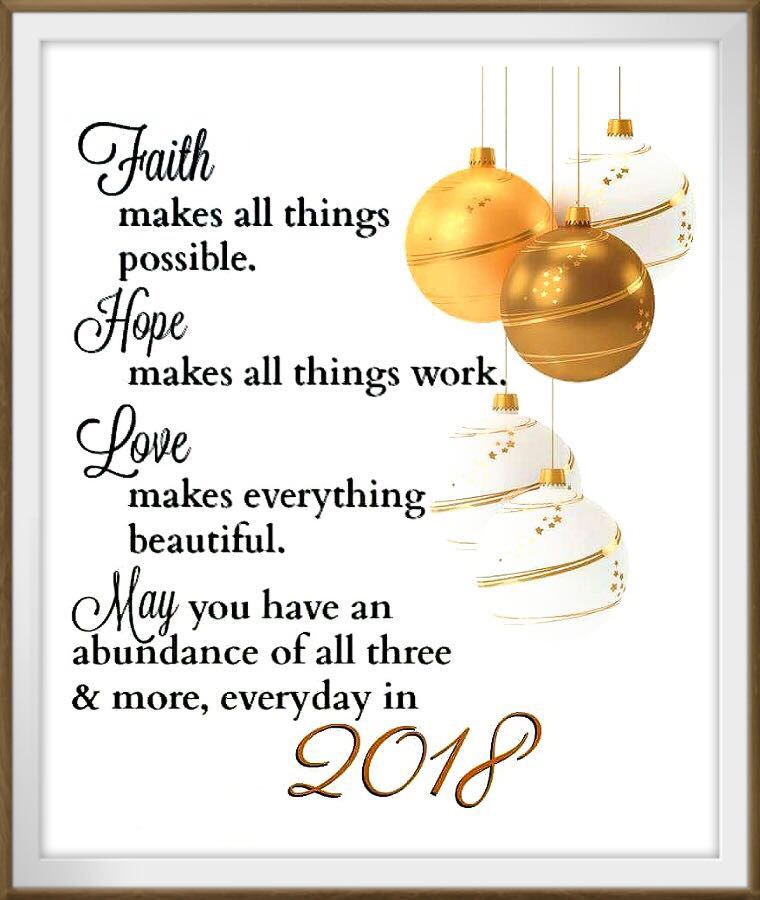 Let's Chat!