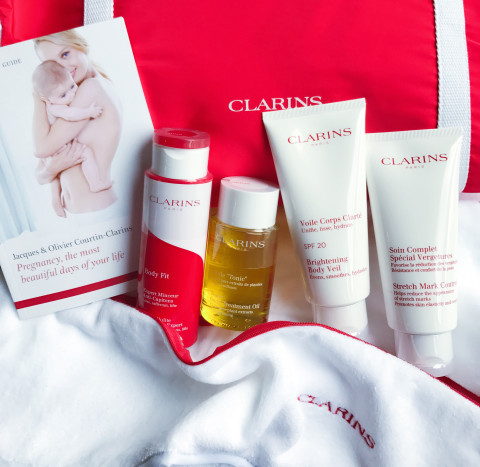 I was fairly massive when I was pregnant with Hunter.
My weight gain tipped the scales at 16KG (a lot, considering my frame is pretty small!) and my waist doubled in size. Hunter was also over 4KG at birth, so I did shock people with my giant belly when I was out and about.
Just 9 months later, I was pregnant with Carter. And so the belly expansion happened all over again…
Four years later, I was pregnant with Chloe. But with older, less elastic skin 😉
FORTUNATELY, all 3 pregnancies resulted in…… no stretch marks!
A bit of a miracle imho.
I reckon it's because I used Clarins Tonic Body Treatment Oil through pregnancy and post-natal. I cannot recommend this product enough!!
It comes in a fat glass bottle and I tip some onto my cupped hand while I'm still standing in the shower. I massage it all over my belly, back, hips and thighs for a few mins.. then rise off quickly before patting myself dry with a towel.
The scent is gorgeous and after I'm out of the shower and dried off, it leaves my skin feeling really soft and hydrated, but not overly oily. It feels spa-like 🙂
Afterwards, I apply the Clarins Stretch Mark Control on my belly and bum and massage it all in slowly. It's really rich and creamy and is sooooo luxurious!
You can get the Clarins products individually or as part of a set called Pregnancy Partners. I haven't tried the Body Scrub yet, but I'm in need of a good one, so that is going on my shopping list!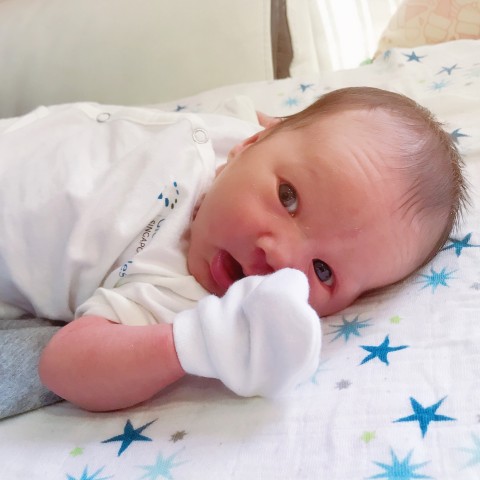 But even if I did get stretch marks… it'd all be worth it, waking up to this sweet lil face 🙂
Let's Chat!