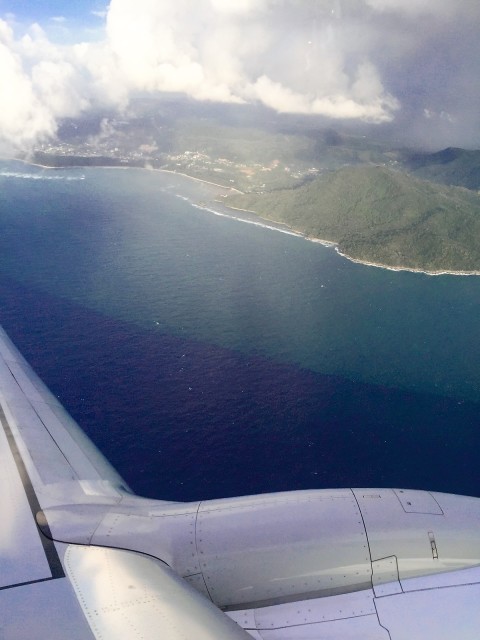 Did a very quick stint in Phuket a few months ago. It's just a few hours flight from Singapore, so is super convenient! Plus, is it just me, or does it seem that the days are longer and the skies more blue in Phuket??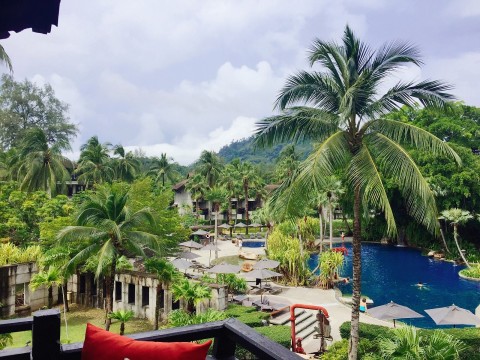 We stayed at The Slate, which was formerly known as Indigo Pearl. It's a few mins drive from the airport (so convenient!) yet feels really secluded and luxe. You can see heaps more photos at The Luxe Nomad's review.
This is the view from the room. So tranquil and lush!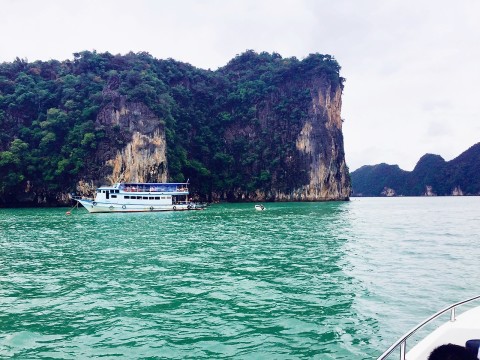 A day trip to Phang Nga Bay is the thing to do when in Phuket. Yes, it's also such a tourist thing to do, but well worth it! Those turquoise waters…. and that gorgeous sea breeze and view.. 🙂

I managed to snap this panoramic shot. No filter required.
Gorgeous sandstone cliffs, bright blue skies, and cool water… I could get used to this kind of life!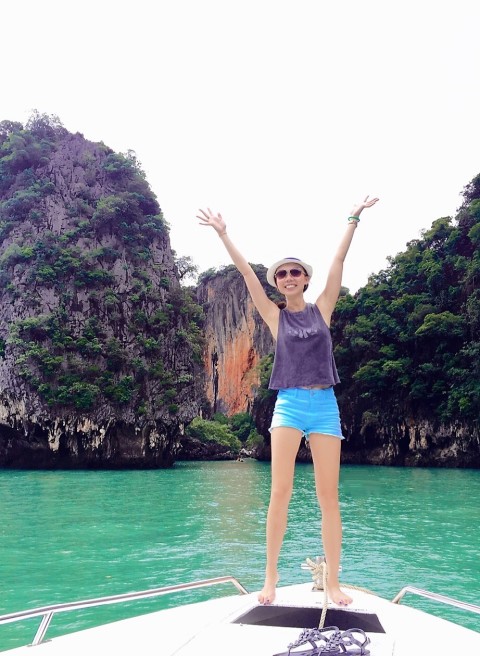 Soaking in fresh air and good vibes.. such a fantastic mid-week break!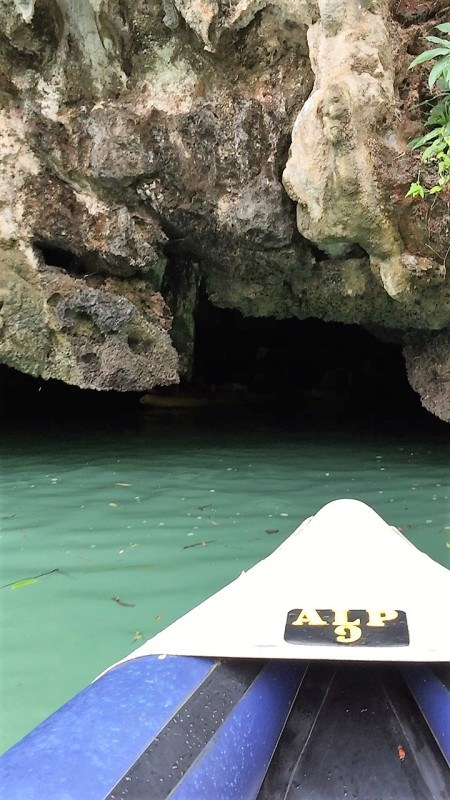 The day trip includes individual kayaks that are paddled by staff. I'd originally resisted this, and wanted to paddle my own damn kayak! I mean, let's not give up a chance to get a good arm workout, right?
As it turns out, the guides are there for a reason. They know exactly where to go, and steer through tiny tunnels and caves, emerging into gorgeous hidden grottos with birds and various wild life.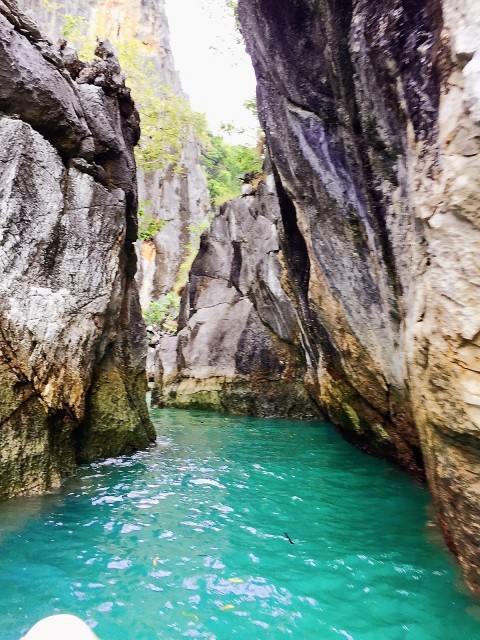 Navigating through the tall rocks and admiring the sea life beneath us. Can't recommend Phang Nga Bay for a day trip enough!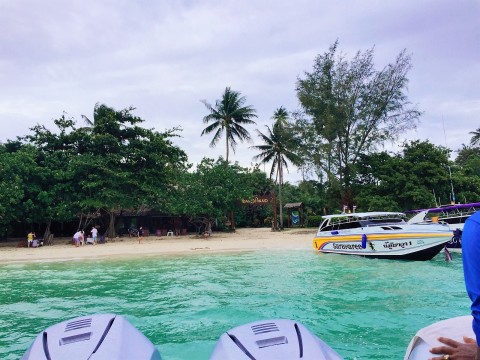 There was also time to stop at a little island.. which had nothing but some deck chairs and some tables laid out. But the tour folk had a variety of snacks and cold drinks laid out on the tables – what a lovely touch!
We could chill on deck chairs by the beach and nibble away, or dip in the ocean. Thank goodness the weather was perfect!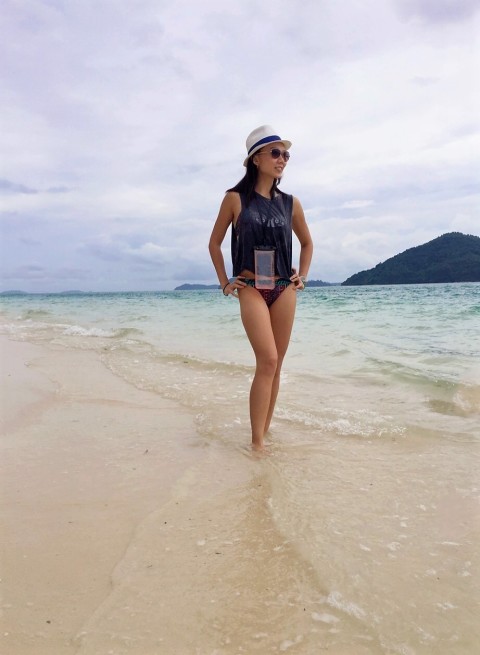 Clean, fine sand and clear water. What I would give to get whisked away again!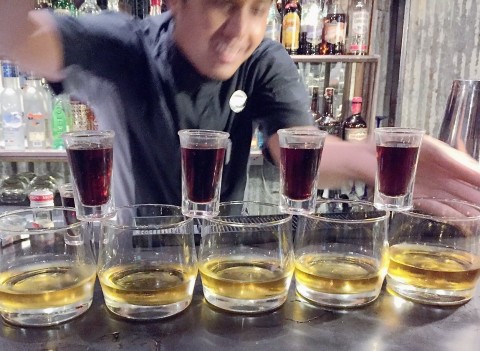 Late night drinks back at the resort 😉 They have a fully stocked bar and we made full use of it. And there's also Patong near by, if you're into that kind of entertainment!
Let's Chat!