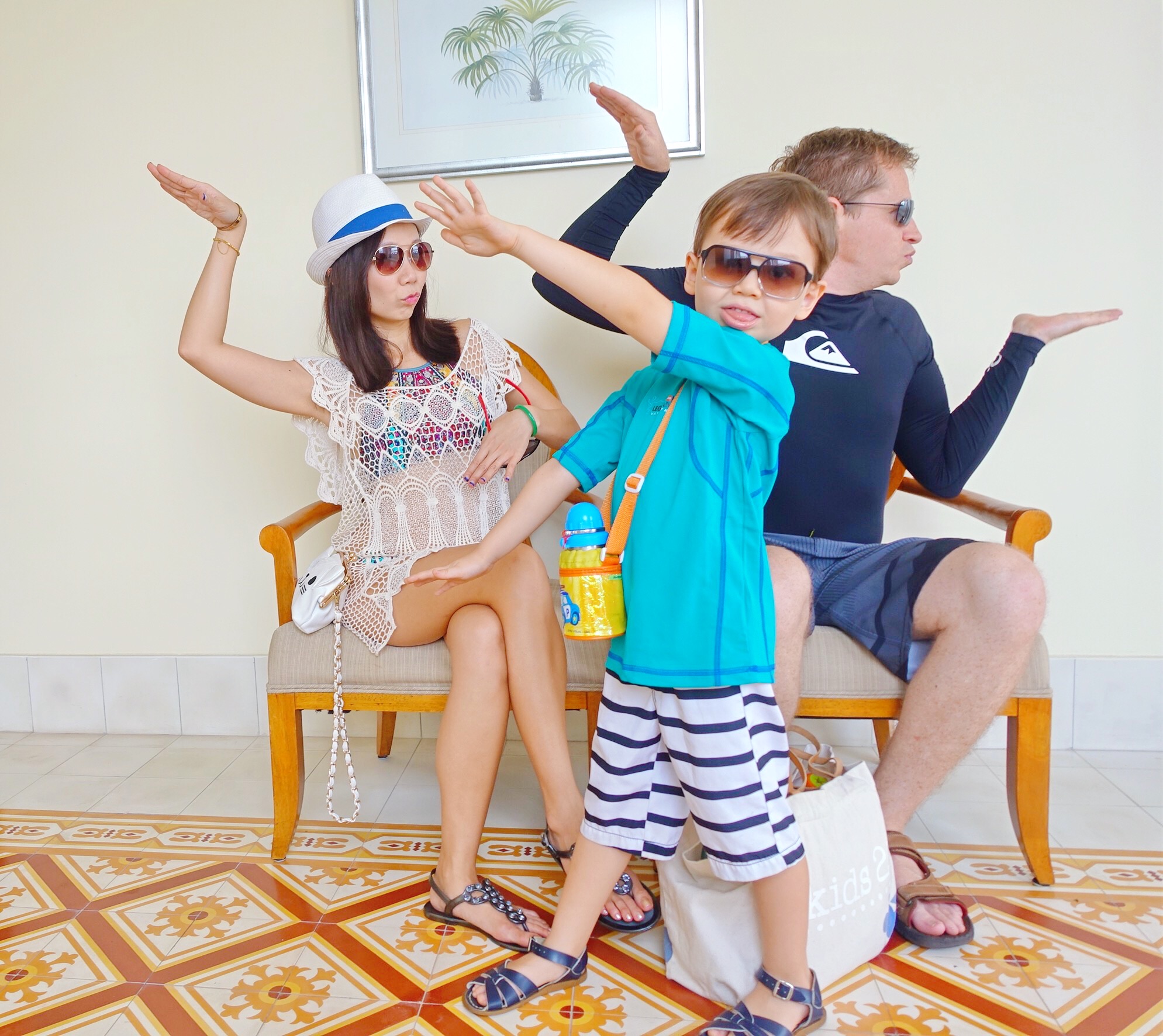 We popped on over to Langkawi at the start of this year… and I've only just managed to get around to writing about it. But better late than never, right?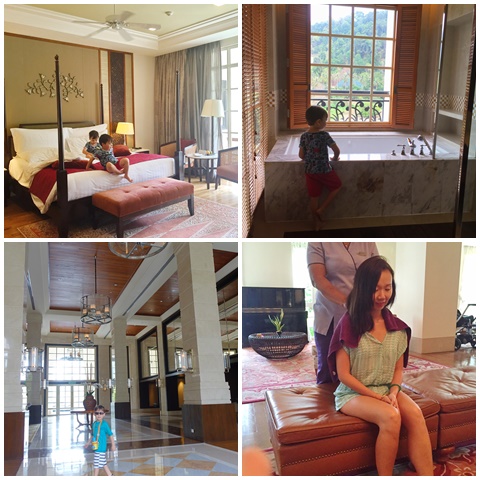 We stayed at The Danna Langkawi, a beautiful resort designed colonial-style with lofty ceilings and beautiful spaces.
We got the family suite and, boy, it was massive! The boys adored the comfortable bed and the huge balcony with the sun streaming in every morning.
Super long bubble baths were also the norm every evening after a whole day's worth of sun and swimming.
And because our delightful children wake us up every morning by 8AM (zzz…) we had the chance to have a nice quiet breakfast overlooking the pool and beach. The kids could also jump straight into the pool while Chris and I had our coffee. Which they did!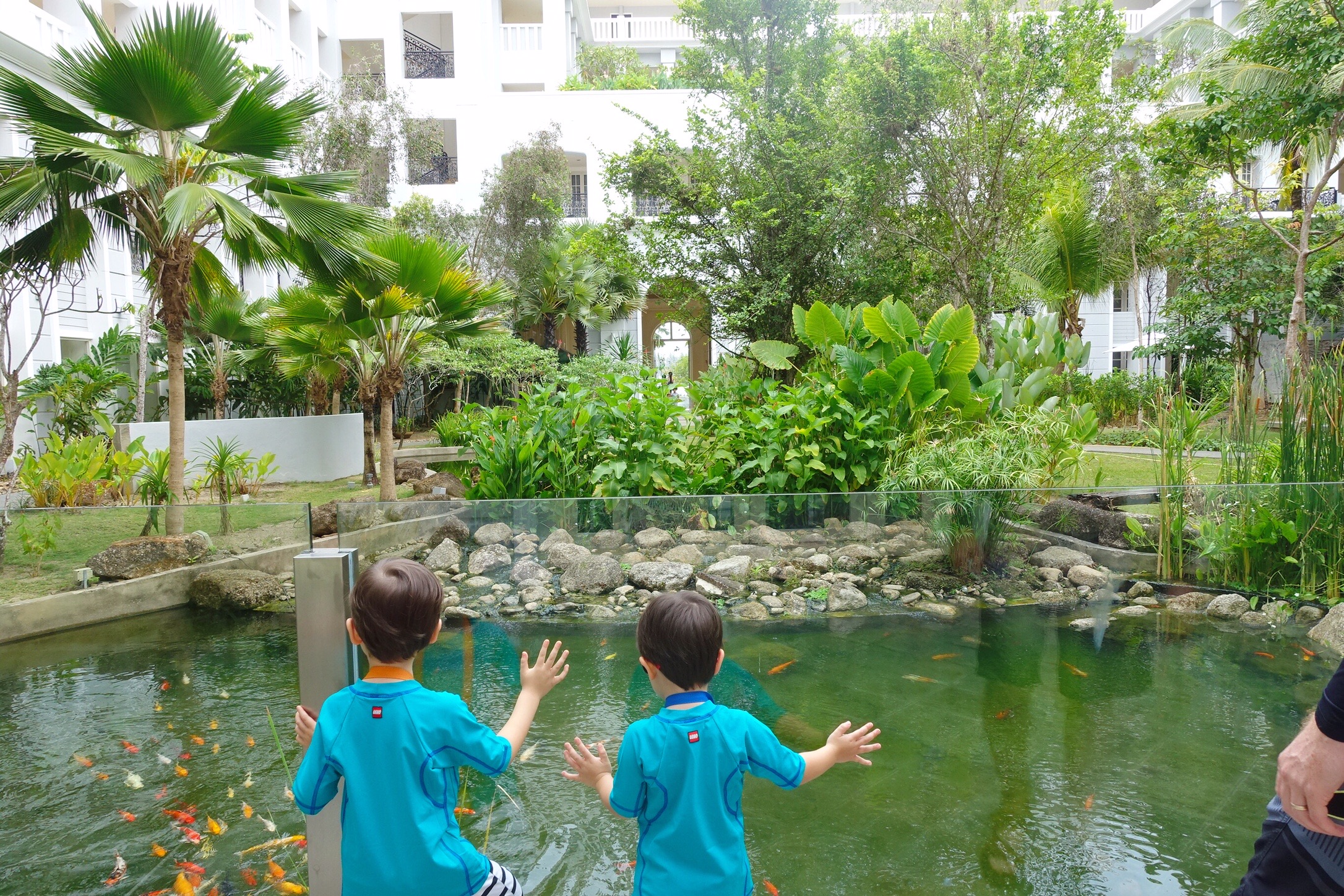 The lush greenery at the hotel grounds. The staff always had a bit of fish food on hand for the kids, so they were thrilled at being able to feed the fish every day!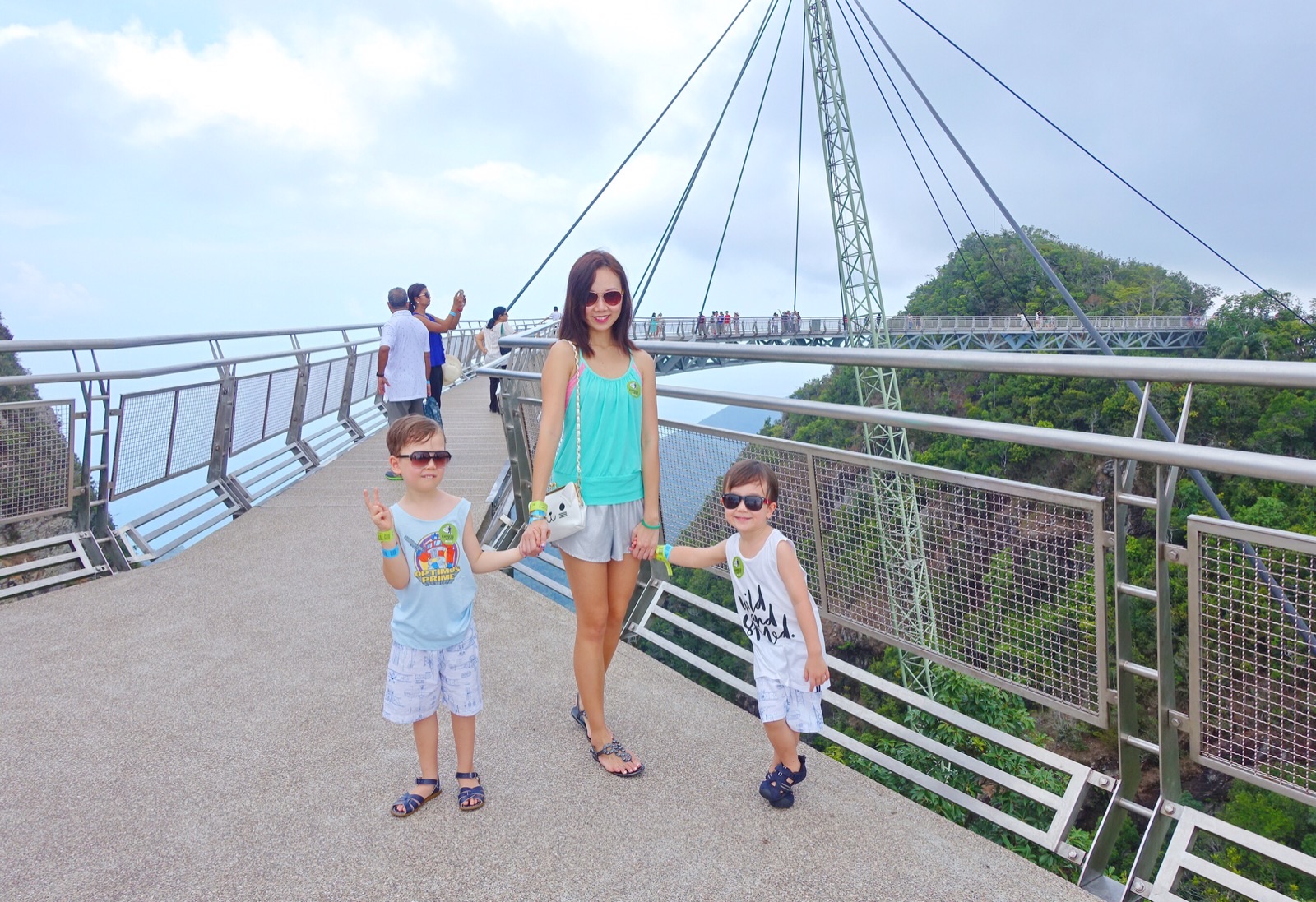 The Langkawi Sky Bridge seems to be the thing to do if you're in Langkawi, so we did. Be warned, the base area is super crowded with tourists and the lines are epic (think hours). So we paid extra to jump the whole queue. I hate having to pay extra for Express passes, because it just seems like extortion to me. But we had tired kids and definitely couldn't wait hours. I suppose that's precisely what tourist attractions prey upon and hope for, right?
So in the end, it cost a small fortune to get us all up there.. but I closed one blind eye and forked over the cash.
At least the kids enjoyed it!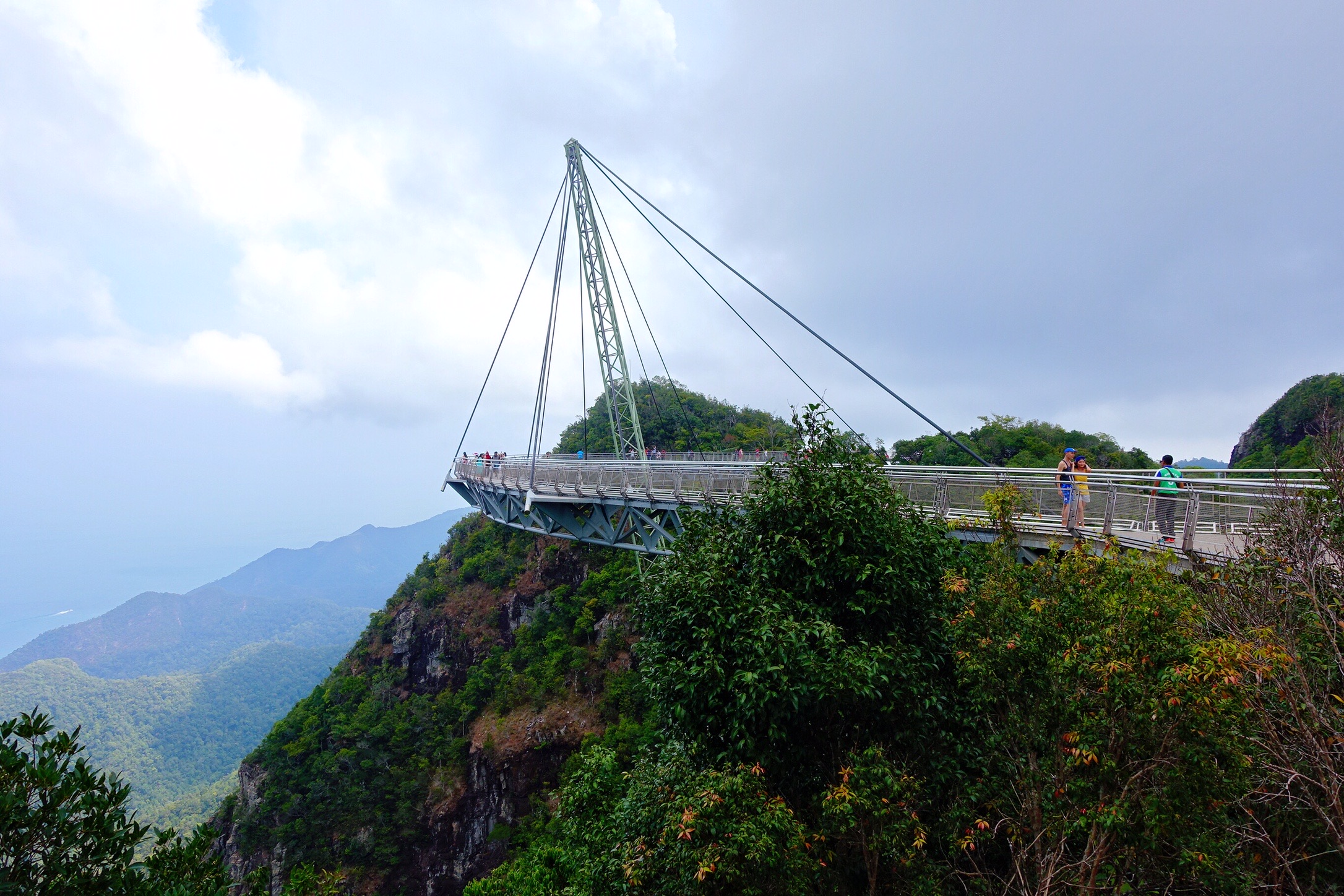 So this is the Sky Bridge, located way up high in the mountains and gorgeously curved. It's much, much cooler up here.. a nice and refreshing change from the mugginess, heat and crowds down below.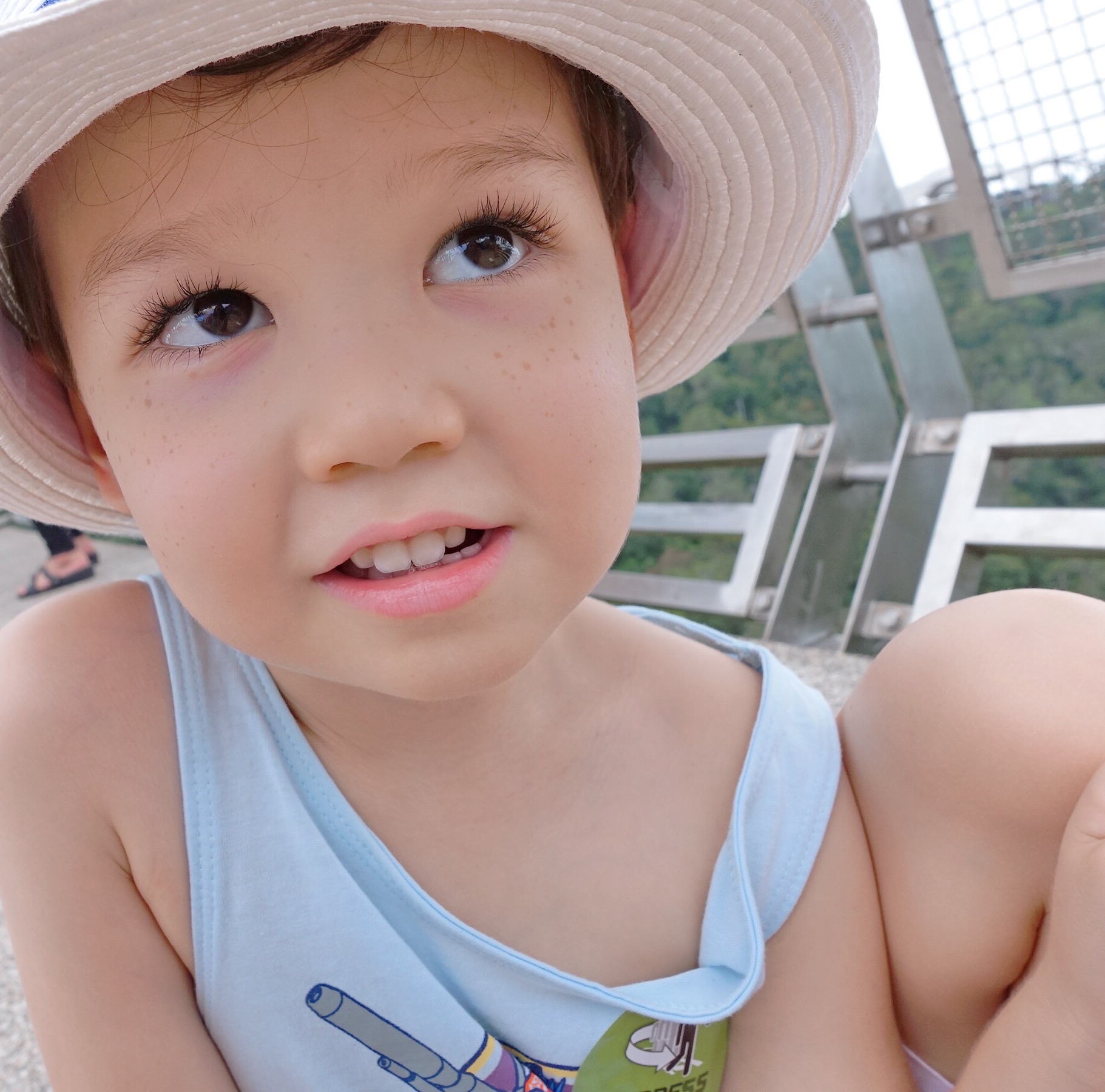 Chilling out in the cooler weather (and wearing my hat). Hunter was really afraid of the height at first, but Carter loved it and kept running to the edge to lean/peer over – heart attack central, considering there are gaps in the barriers!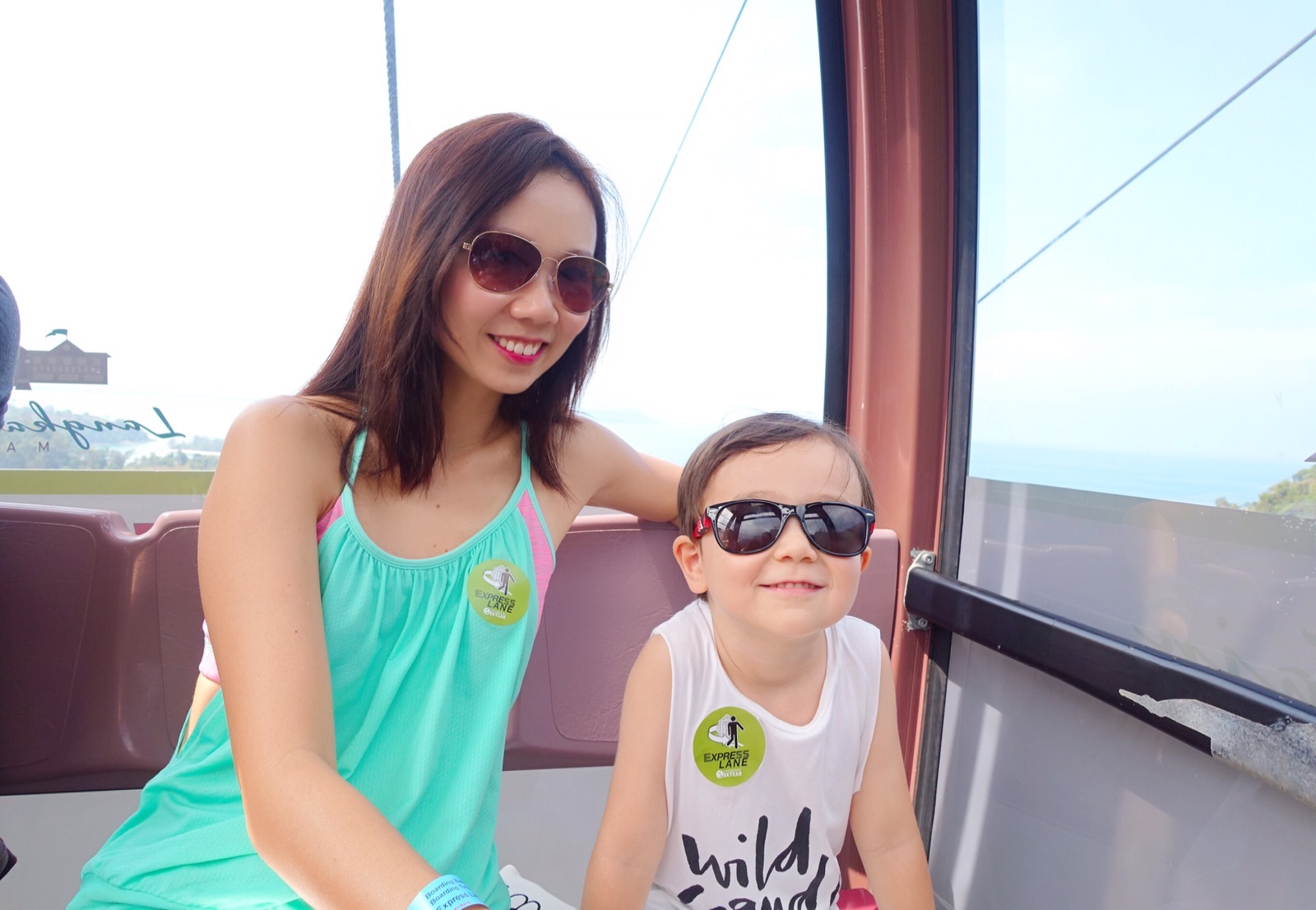 Me and my wild child, in the cable car. Wearing our Express stickers that I'm still feeling disgruntled about because of the insanely high price we had to pay for them! I have NEVER paid for Express passes in my life, can you believe it!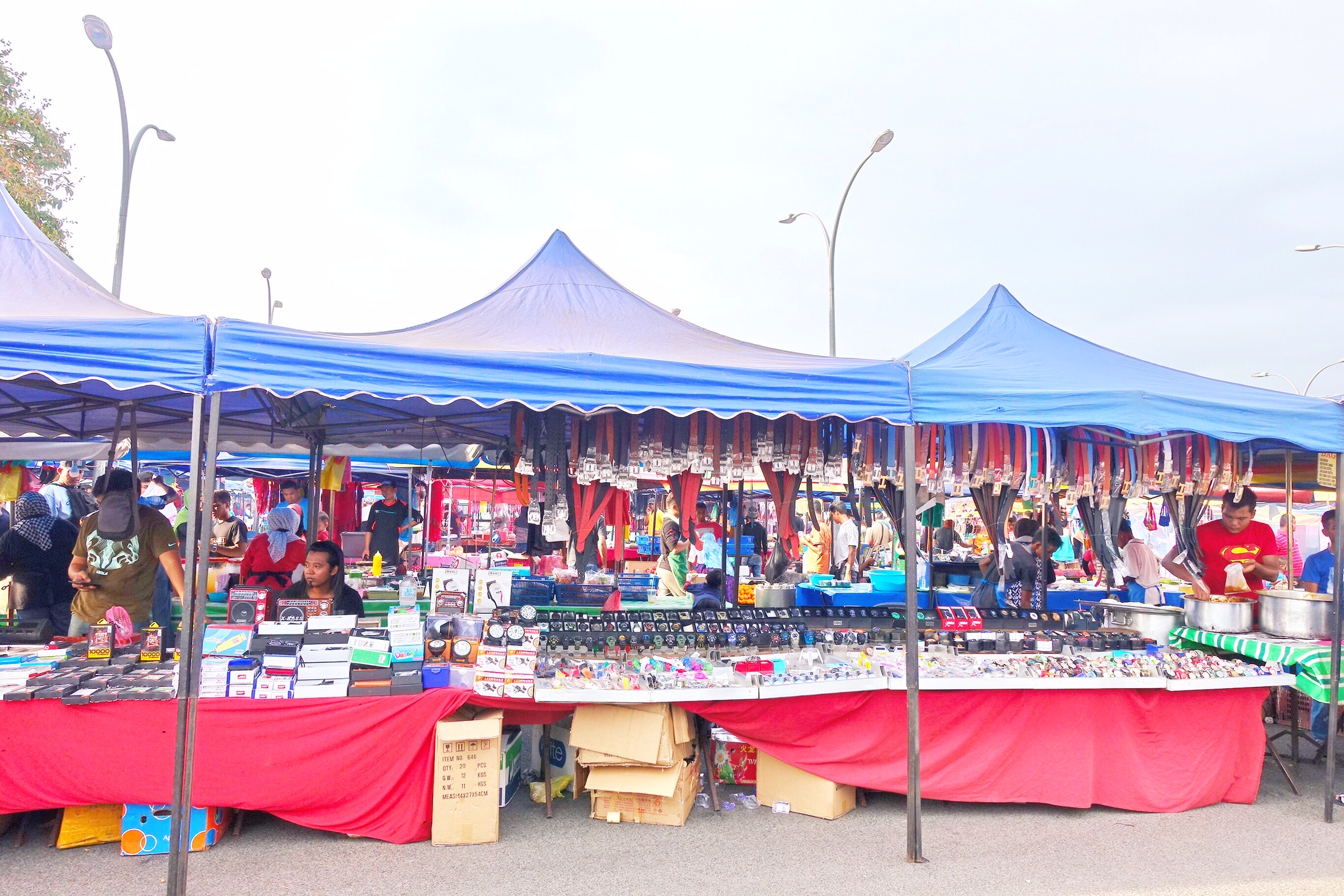 Back down on the ground, we were told by our hotel concierge that the traditional markets are pretty fun to check out. Markets are pretty much what I live for, so of course we went!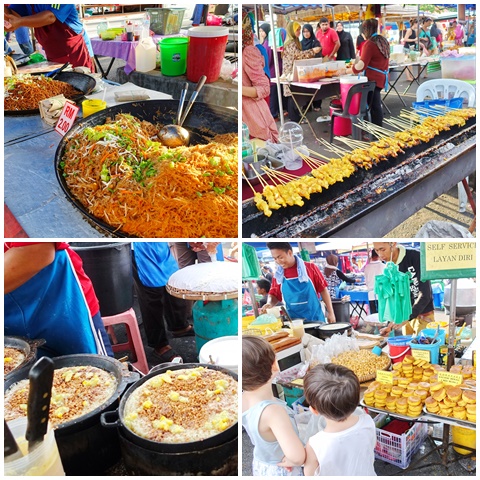 The kids were really fascinated with the epic amount of food being cooked there. We bought one of everything that was being cooked, and gobbled it all down. No, none of us had food poisoning 😉 And the food was SO good we ended up going back for seconds for quite a few of these dishes!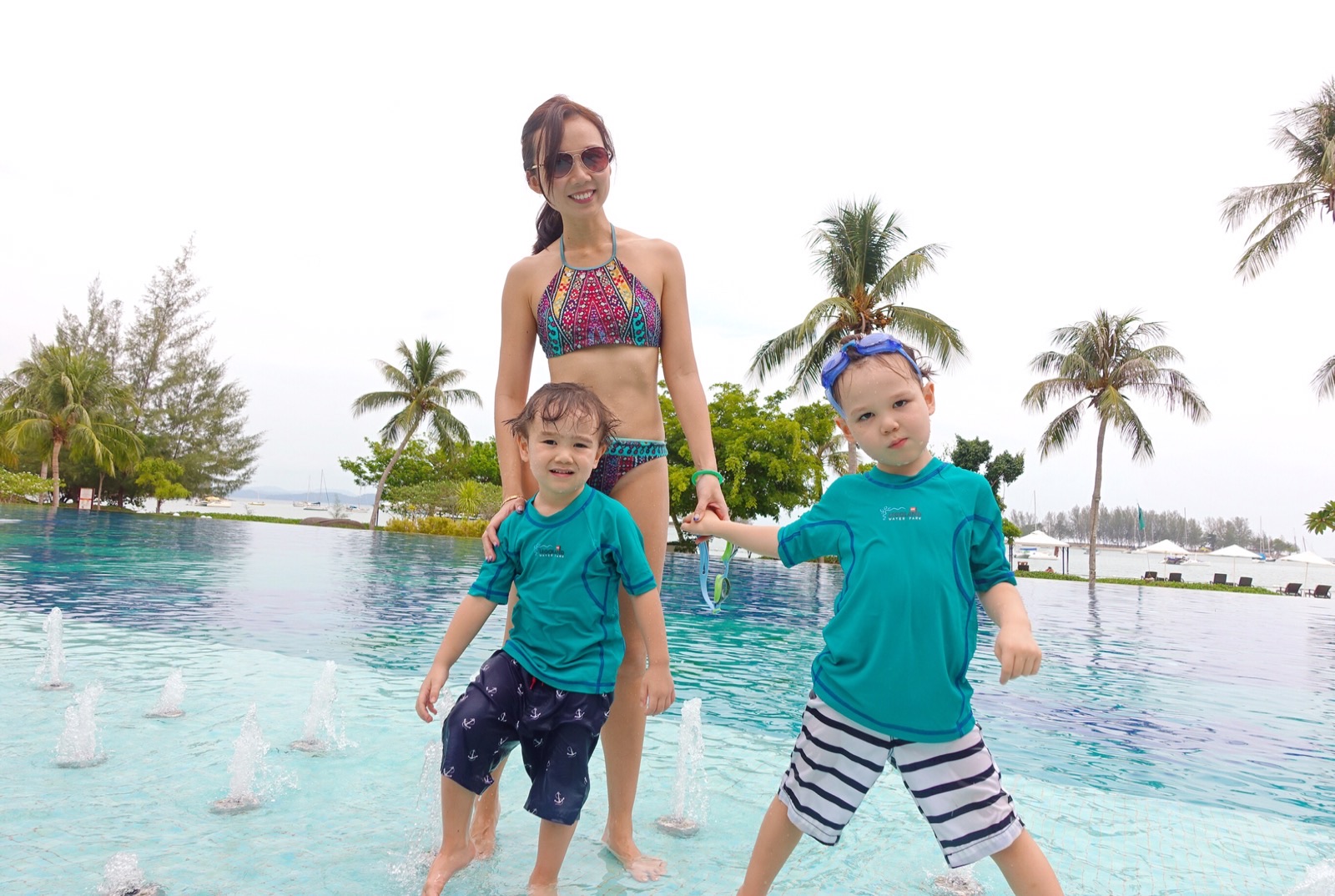 Back at the hotel, the Danna has several large pools and very kid friendly, so we spent most of our days lazing around there.
How big are these kids getting? They grow like weeds! Hunter is almost half my weight and size now!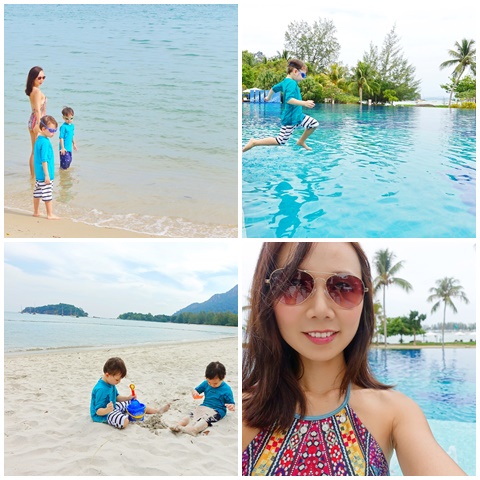 This pretty much captures our entire Langkawi holiday – sun, surf, and water.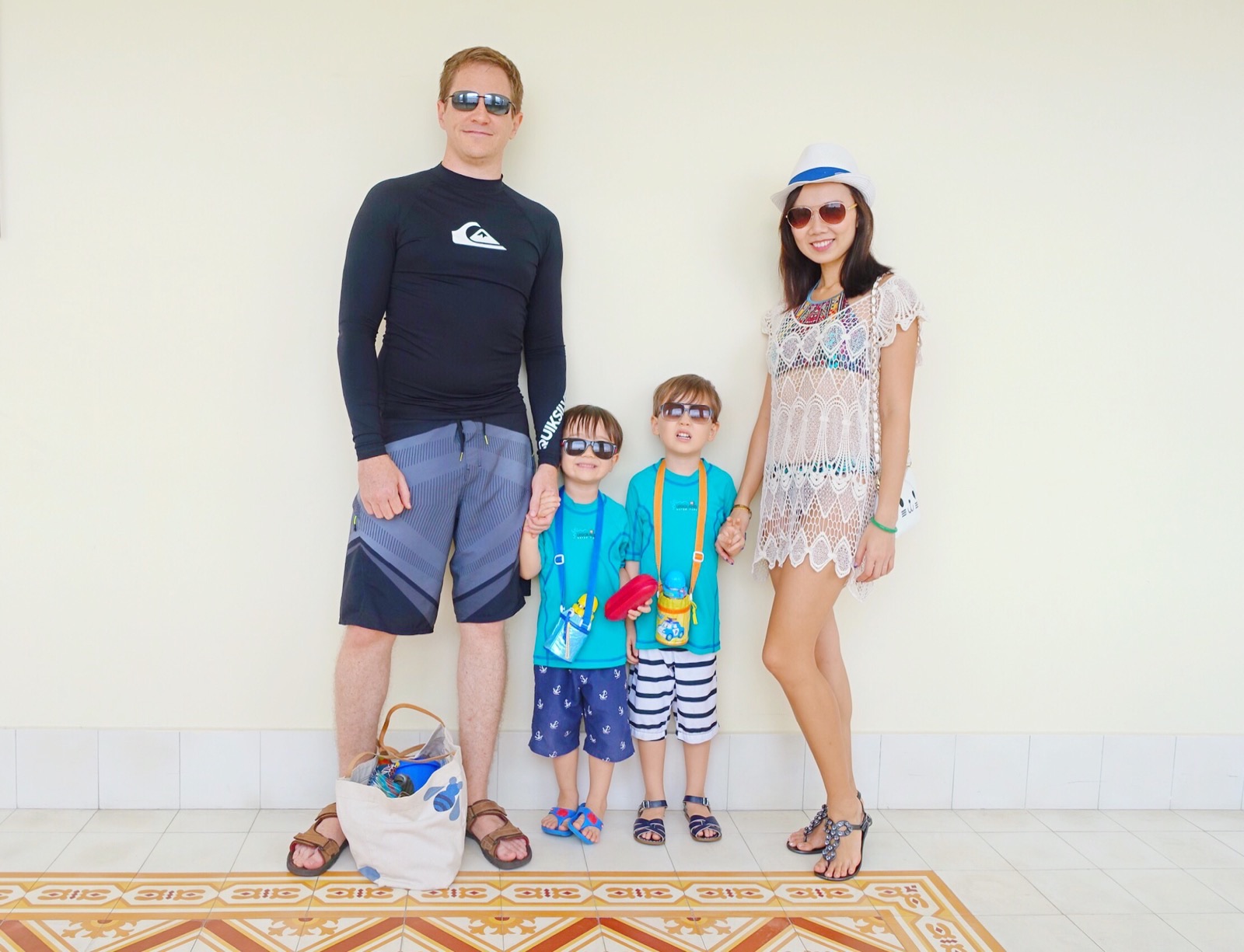 An incredibly rare photo of the 4 of us together.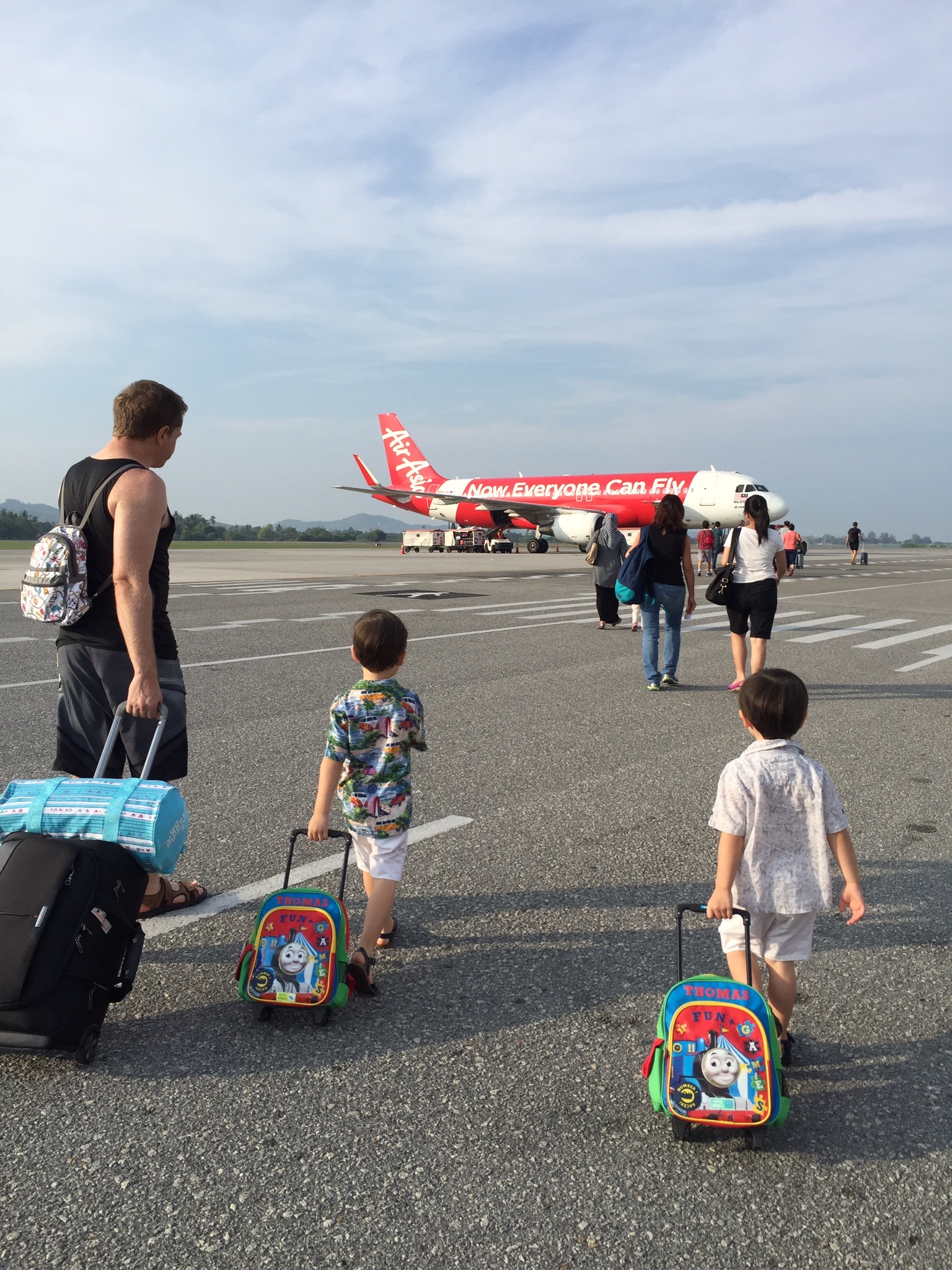 My little travellers.
Let's Chat!