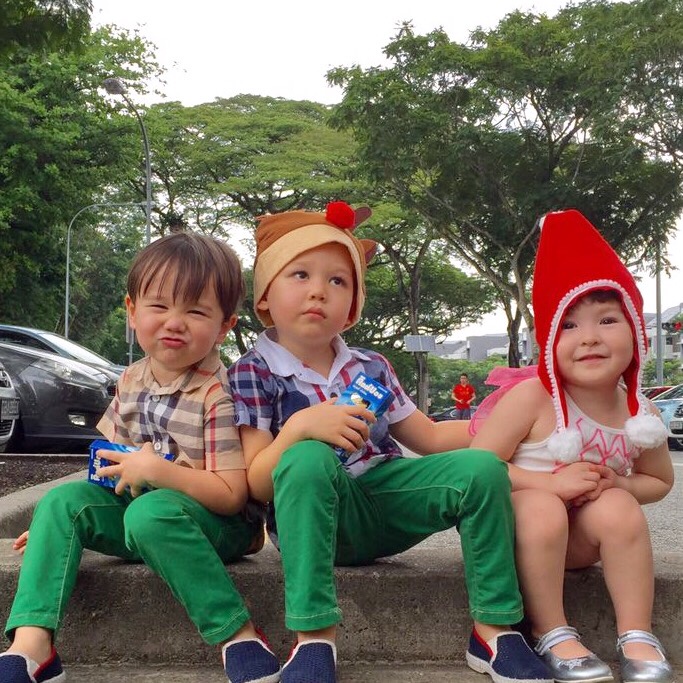 It feels like eons since Christmas, even though it was only two weeks ago!
I never got round to writing in here, because of the whole I-lost-my-writing-mojo excuse I'm still clinging onto.. but I want to document it a lil here anyway, so I can remember our Christmas 2015 in years to come.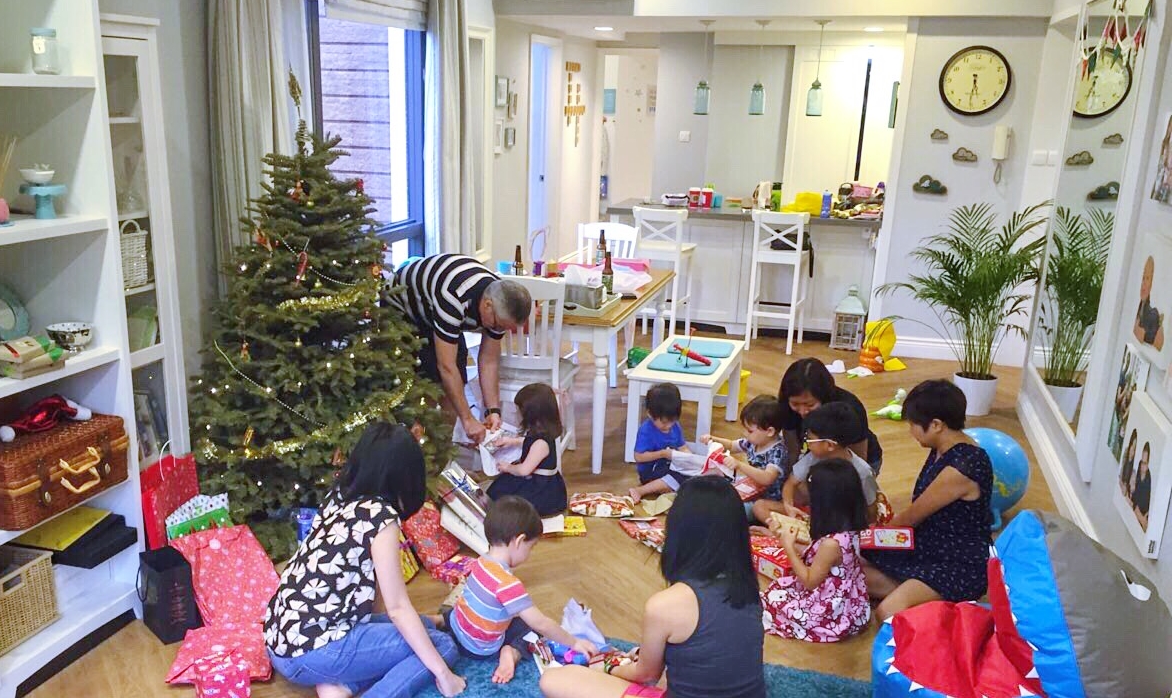 Our Christmas was pretty packed with home parties, and I loved that. I really only had one adult piss-up party, and the rest were all 'kids included'. It was the first year both kids really understood the concept of celebrating, so I went all out and got them an Advent calendar – the first time in their (and my!!!) life we've ever had an Advent calendar.
We also had a fairly impromptu and small Christmas for kids party at home. We put together a few nibblies for the kids, and all of us did a gift exchange for them.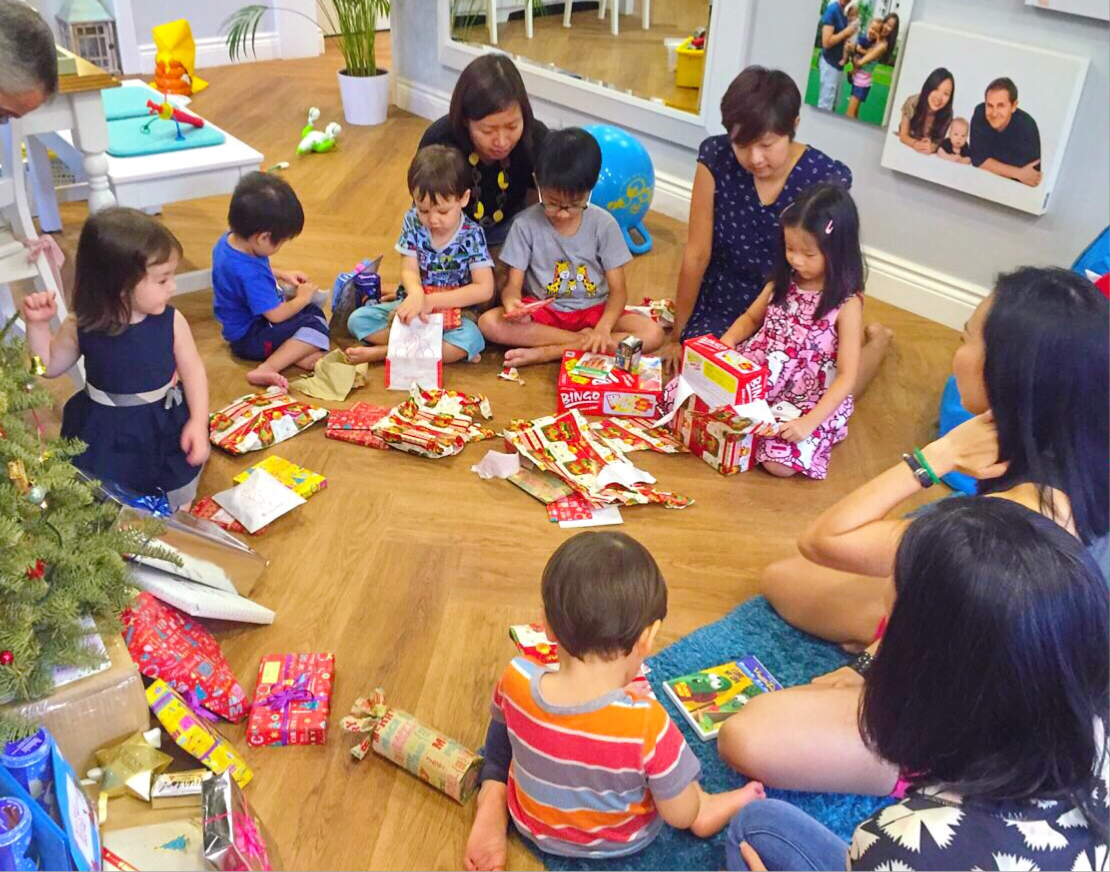 The gift exchange in full swing. The kids were really delighted ripping open their presents!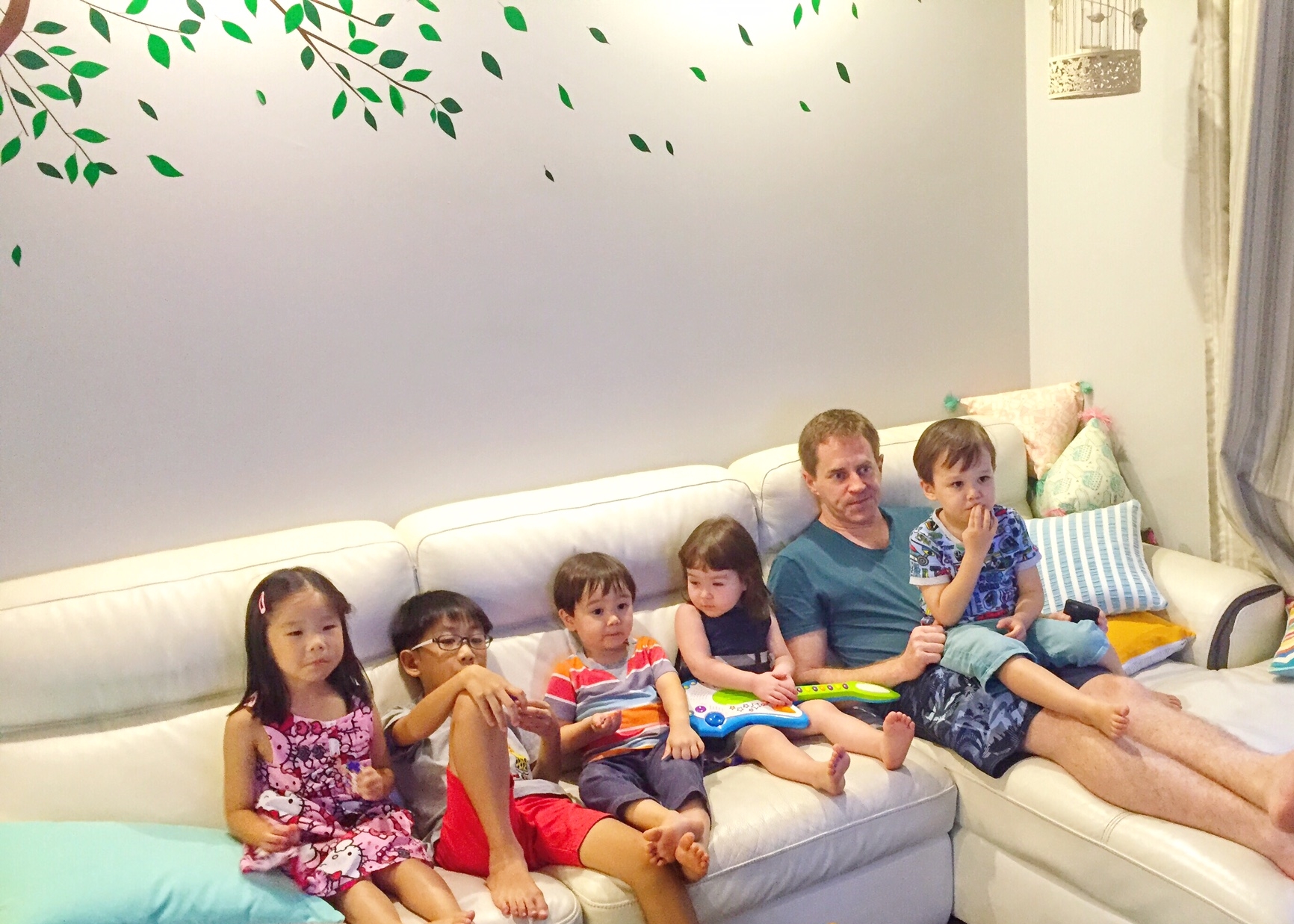 After all that running around, going crazy in our kids play room, present-opening, and dinnertime (homemade lasagne – yum).. the kids (big kid included) got a chance to crash and watch a movie whilst we adults had a peaceful dinner.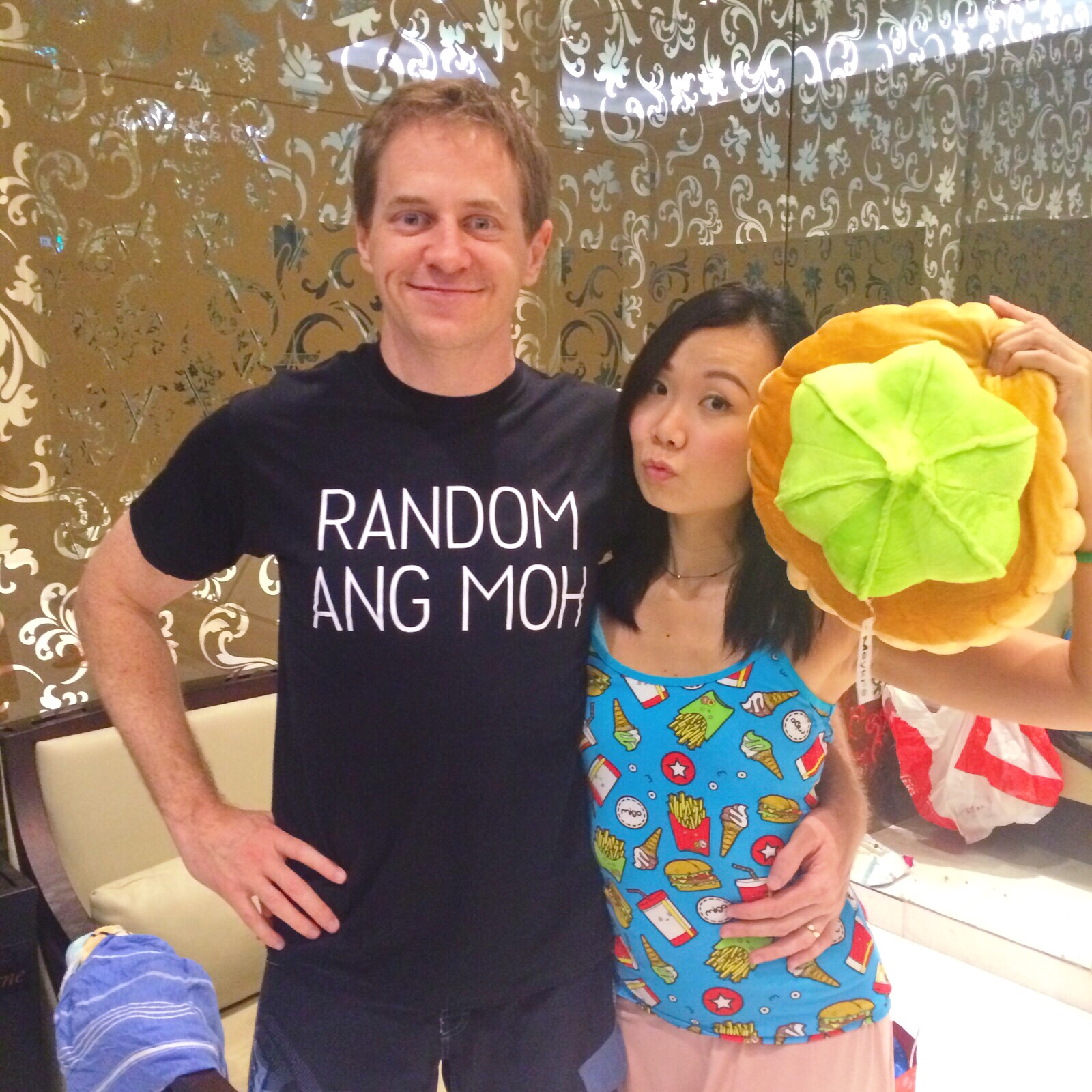 Another day, another party. Fantastic presents from my cousin – hilarious tee for Chris and adorable old skool sugar gem biscuit cushion for me!
At a girl friend's place, where Hunter decided to bond with her little girl. He's always so good with younger girls!
And a very funny Christmas eve party with a cameo from (barefoot) drunk Santa. The kids slept at 11PM – their latest ever bed time!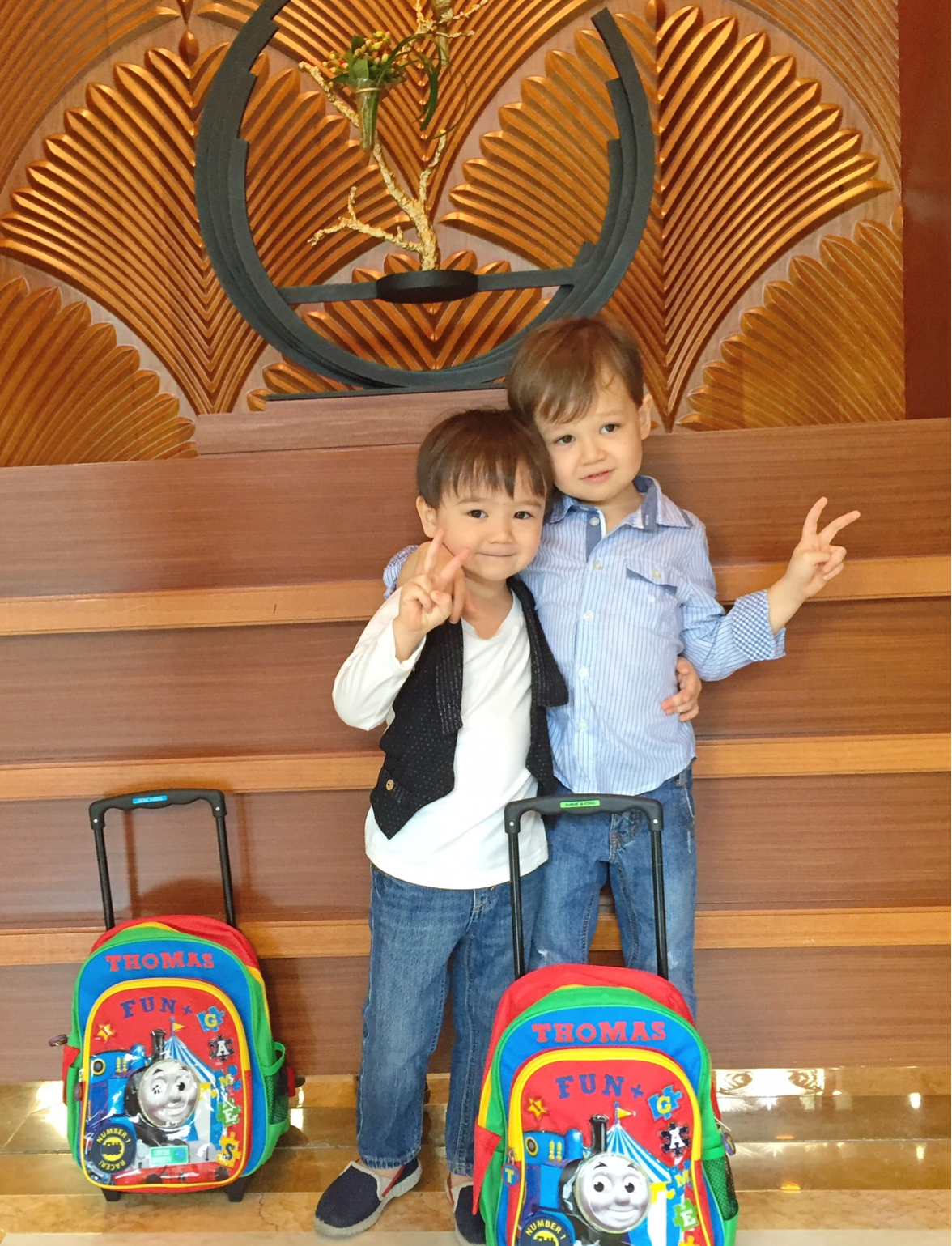 About to attend Christmas church service. The kids had a pretty hectic Christmas filled with a bunch of parties that really tired them out (and many were super late), so I was really relieved they held it together and enjoyed themselves. They had a wonderful time attending so many parties with all their favourite friends!
The sit-down nook at our entrance, decorated for the season. We had a wonderful and blessed Christmas, and hope you did too 🙂
Let's Chat!