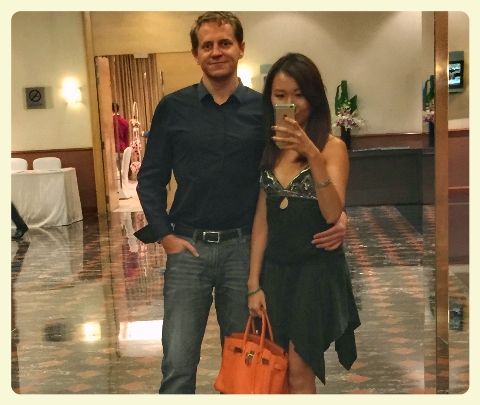 Yesterday, I realised, with a start, that Chris and I have been together for half my life. 
Married for 6 years, but have spent about half our life dating. I think almost all of my memories involve him in the picture, since it's not like early childhood memories fill up most of our memory bank!
I don't think a lasting relationship is about grand gestures or big gifts, but rather with someone that you feel totally at ease with (and can still love) day after day, year after year, decade after decade. Unwaveringly. THAT part is hard. So if you find someone that does that for you – hold on to him/her!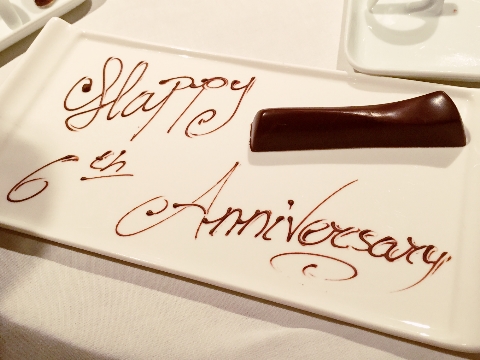 We headed to Iggy's to celebrate. Well worth it, as it was quite the experience and service was impeccable – probably due to the fact that there are 6 tables in the restaurant total, ours being one of them!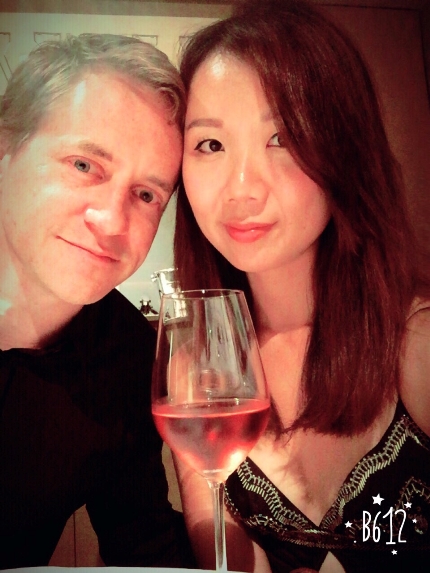 A wefie with my utterly awesome Rose pinot noir – chilled and divine.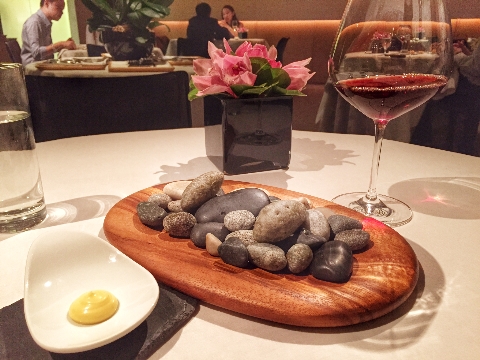 Other favourite was the red Pinot Noir, which was one of the best ones I've had. Can you tell I love my pinot noir?
The purpose of this photo, though, is to remember one of my favourite dishes of the night – purely for novelty value. It was a "treasure hunt" dish, as we were told to poke around and figure out which ones were the potatoes, and which ones were the rocks. "Be careful, don't bite into a rock!", our waitress helpfully advised. Haha!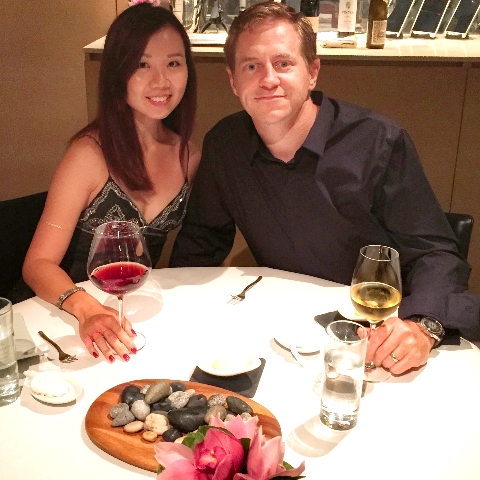 We had the Gastronomic menu, which was a storm of dishes – maybe 10 different ones? I lost track and lost count, so happy with the company I didn't manage to take photos.
Happy 6th, my love. You make being in love with you, and being married to you, so damn EASY!
Let's Chat!