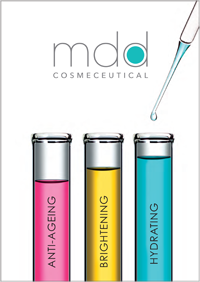 Something very cool has hit our shores.
Nowadays, skincare is all about customization and focusing on reaping the benefits via effective delivery methods.
There is a new brand in town, mdd COSMECEUTICAL – perfect for those that enjoy luxurious skincare that is scent-free and paraben-free.
Quote "MDDC Social Launch" for a store-wide $7 discount at mdd COSMECEUTICAL!
(valid till 31 July 2015)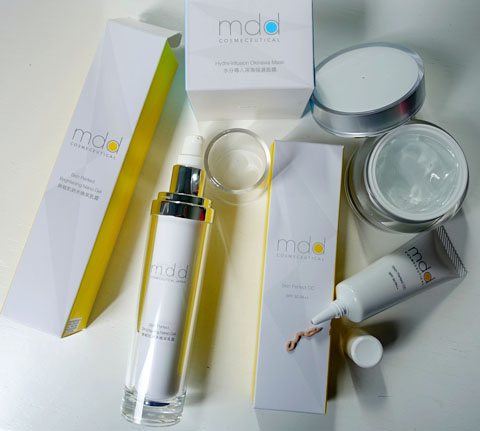 The sleek and simple packaging of mdd COSMECEUTICAL.
I particularly like how the bottles and jars are double-walled and have a certain weight to them. Nothing flimsy or cheap about the packaging here.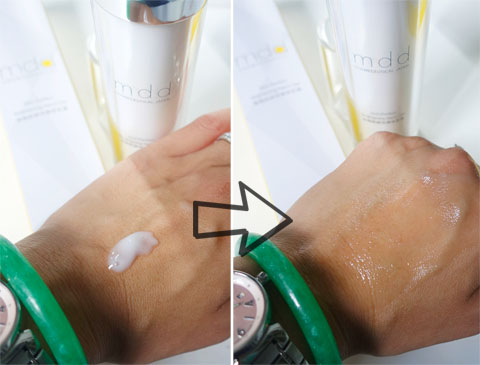 mdd COSMECEUTICAL Skin Perfect Brightening Nano Gel – this is a moisturizer, amped up. It's packed with Vitamin C and Pearl Essence to brighten, Seaweed Extract to moisturize and Ceramides to calm the skin. It repairs, tones, hydrates, primes and protects your skin.
One pump is all I need for my whole face. It comes out a milky lotion that applies very smoothly on my skin. I find that a little goes a l-o-n-g way, because the milky lotion kind of dissolves immediately into a transparent gel. It spreads very very easily, and absorbs very quickly.
You can use this twice a day, but I personally prefer using it in the morning, when I want something that will absorb ASAP and leave a smooth finish.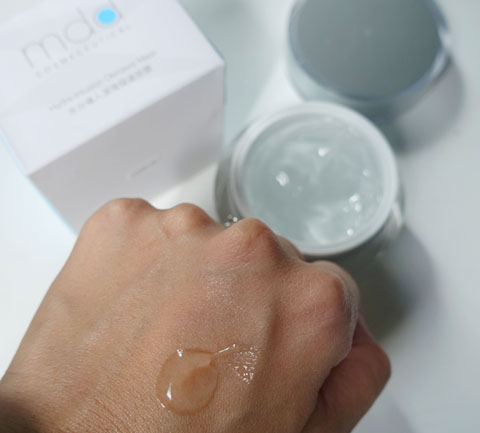 mdd COSMECEUTICAL Hydra-Infusion Okinawa Mask – this is what I use at night, every single night. It's a super-charged moisturizer that's surprisingly light weight. It's infused with nourishing Okinawa deep-sea water and Hyaluronic Acid to deeply hydrate, and Soybean extract to brighten. Designed as an all-in-one mask, it  a hydrates, clarifies, brightens, and boosts cell renewal.
I use it in two ways:
For a quick hydration boost: I apply a thin layer to cleansed skin, leaving it for a few seconds to absorb.
For an intensive overnight mask: I apply a thick layer to cleansed skin, leaving it on overnight as a sleep-in facial treatment. In the morning, I then rinse off with warm water. I do this every 2-3 nights and LOVE how plump my skin looks and feels afterwards!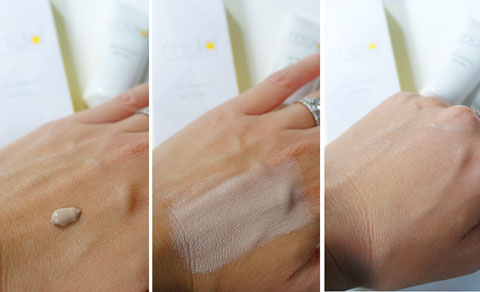 mdd COSMECEUTICAL Skin Perfect CC Cream – I'm a BB/CC cream addict, as I rarely use foundation. This neat little tube is packaged so well for travel IMHO! The CC cream functions as a:
make-up base
sunscreen (SPF30)
moisturizer
anti-ageing cream
The texture of the cream is slightly on the thick side, but applies easily. It's very pigmented, so go easy! A small pea-sized amount is more than enough for my whole face. This CC cream actually has pretty impressive coverage, easily like that of a light foundation. However, it does feel more hydrating and is easier to blend in than a foundation. It's the brand's best-seller, and I can see why!
The good news is – mdd COSMECEUTICAL ship internationally.
mdd COSMECEUTICAL also utilizes all the same research and development that the pricer brands use, but at a more palatable price tag. I've been using my products daily for over a month now, and really enjoying them!
Quote "MDDC Social Launch" for a store-wide $7 discount at mdd COSMECEUTICAL!
(valid till 31 July 2015)
Let's Chat!