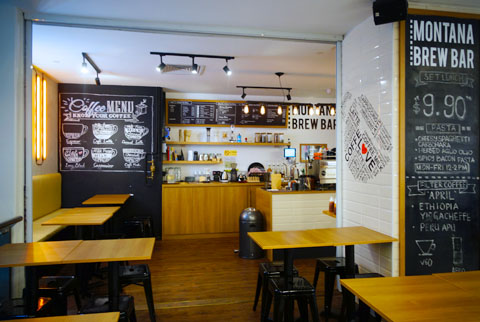 So I heard that the new-ish Montana Brew Bar at POMO had waffles and so I was there before you could say the word GREEDY.
What?
Don't blame me. It's not like I could resist. And neither will you once you see what kind of waffles they have to offer…..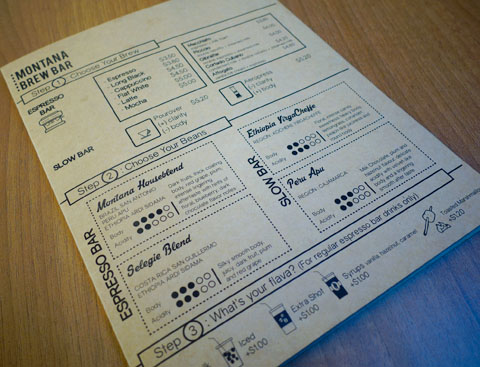 Montana Brew Bar is, first and foremost, a coffee cafe. They take their brew very seriously. It's a bit of an artform, choosing your brew and beans (from Common Man Coffee Roasters) and such.
Me?
I'm no coffee connoisseur nor do I profess to be one. All I know is that I enjoy a good cup of coffee, without needing to wax lyrical about the acidity and crema and blends and so forth.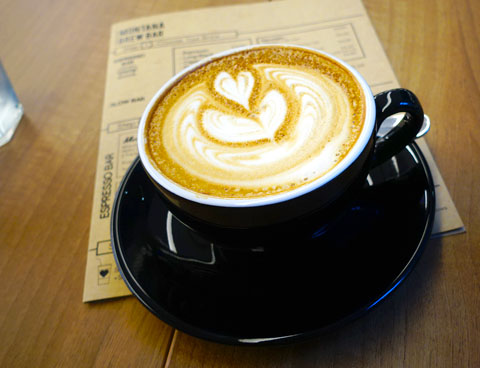 So I did the boring thing and just asked for a Flat white ($4.50) with "the beans that you reckon are best for a normal coffee drinker".
As it turns out, I thoroughly enjoyed my coffee. No sugar required!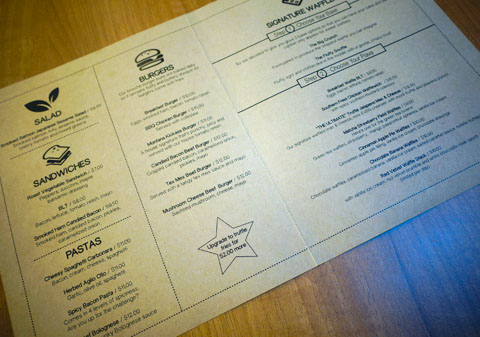 Their menu is surprisingly extensive considering the size (ie. teeny) of this place. But it's the waffles that they are famous for, and so it's waffles that I ordered.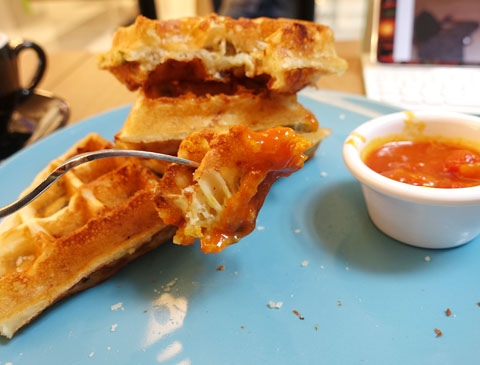 BAM. THE ULTIMATE Truffle Jalapeno Mac & Cheese ($12.50).
This is now $12.50, when it cost $9.50 mere weeks ago. Shame about the price hike.
It's a kickass waffle, though. You won't find anything else like this in town. The crispy waffle has mac & cheese sandwiched inside the batter, resulting in a chewy and gooey interior, spiked through with truffle oil. I'd love to see more mozzarella cheese to give that photo-worthy (and on so tasty!) ooze when the waffle is cut open.
The carb-sensation is beautifully paired with the kick of jalapeno sauce, served on the side. It's very piquant, very salty, and very spicy – so go easy! A small dot was all I needed to really give a kick of taste to the waffle.
I thought the mac and cheese and waffle combo would be really heavy, but surprisingly, I finished off the whole waffle quickly and easily. So they're doing something right.
I was dead keen on checking out their Red Velvet Waffle, but simply couldn't stuff another waffle into my belly! Next time..
Let's Chat!