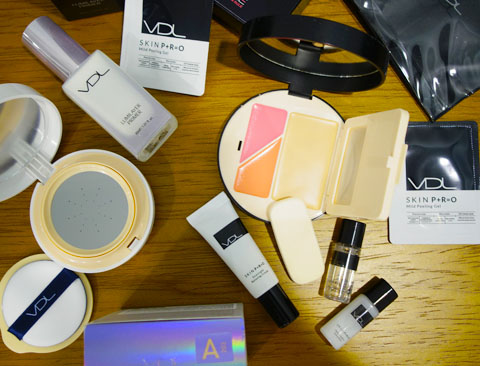 Check out these verrrryyyy enticing goodies from VDL Cosmetics!
VDL stands for Violet Dream Luminous (no, I'm not quite sure what that's supposed to mean either), and is a Korean brand that has recently become quite popular in Singapore.
Their product range is GIGANTIC! Do your research first before going into one of their boutiques, or you'll be left overwhelmed. Two standout products for me:
Lip Tint Bar Triple Shot – a lipbalm tube that you screw upwards, with three colours in one stick. It's supposed to provide the popular 'gradient effect' on the lips, but I have no time to fuss with that, so I just rub it crazily on my lips as I would with any other lipbalm. It's moisturizing and gives a very subtle glow of colour which I like. Very handy for popping into my bag when I'm out!
VDL Lumilayer Primer – this is the best primer I've ever had. It's quite unique, combining blue, red and green light pigments to reflect light, which is meant to give your skin a 3D glow. When pumped out, the primer looks shimmery, but it applies extremely subtly on the skin and honestly does give my skin a lovely refreshed look! It's not greasy at all I use BB cream on top of it to get a really radiant and even look. Super love!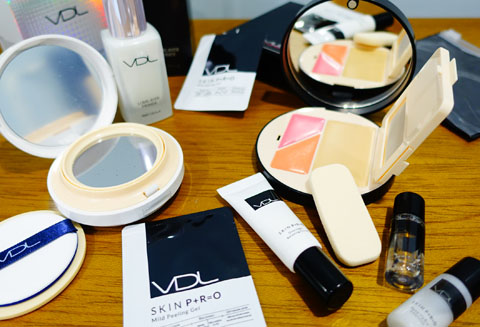 There are 4 VDL Cosmetics boutiques in Singapore, which you can check out at the link.
Let's Chat!