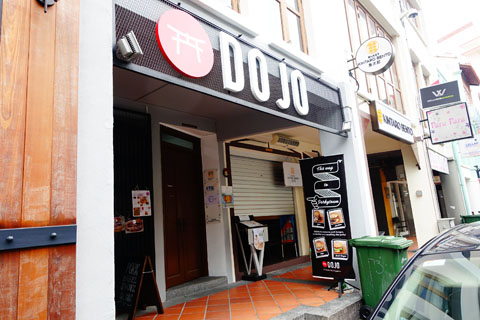 A friend, who knows all about my extremist love for all things burgers and fries, told me about a newish burger joint that opened near my neighbourhood – Dojo. Surprisingly, they sell only pork-based burgers and dishes. Zero beef! I'm not sure if the rationale behind that, but it did interest me since I very rarely eat pork burgers.
It's located in a little street just off the main pedestrian street by the river. It's small and cozy, and service is brilliant. I felt right at home!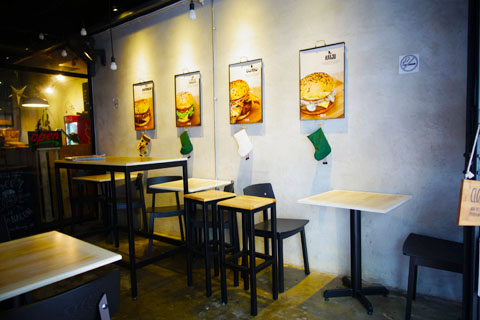 Being a visual person, I appreciated the photos of the various burger options on the wall. All the burgers come with a side of fries, and a cold drink. Prices are very reasonable (the burger sets range from $10-$13), considering we're right in the middle of the city! The menu is American with a nod to Japanese, and pork is featured throughout.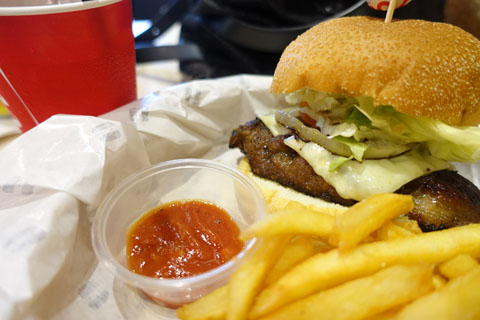 I decided on the Little Dragon – grilled pork chop burger with melted cheese and salad ($12) with fries and drink. It arrived on a little tray, with a generous portion of fries, and a little cup of salsa on the side.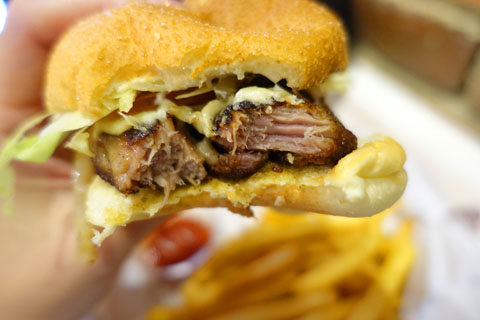 The burger is reasonably sized and the pork was about the size of my palm – not bad. The bun was delicious! Very fluffy and soft, and didn't go soggy. If you're into a solid piece of pork steak, you'll appreciate this one. It is tender, but does have some bite to it. It's not as melt-in-your-mouth as the pork steak burger at GRUB, but is still pretty decent.
I probably would have enjoyed the pork mince patty more than this pork steak, because I prefer a softer/more tender burger. Might try that next time!
Let's Chat!