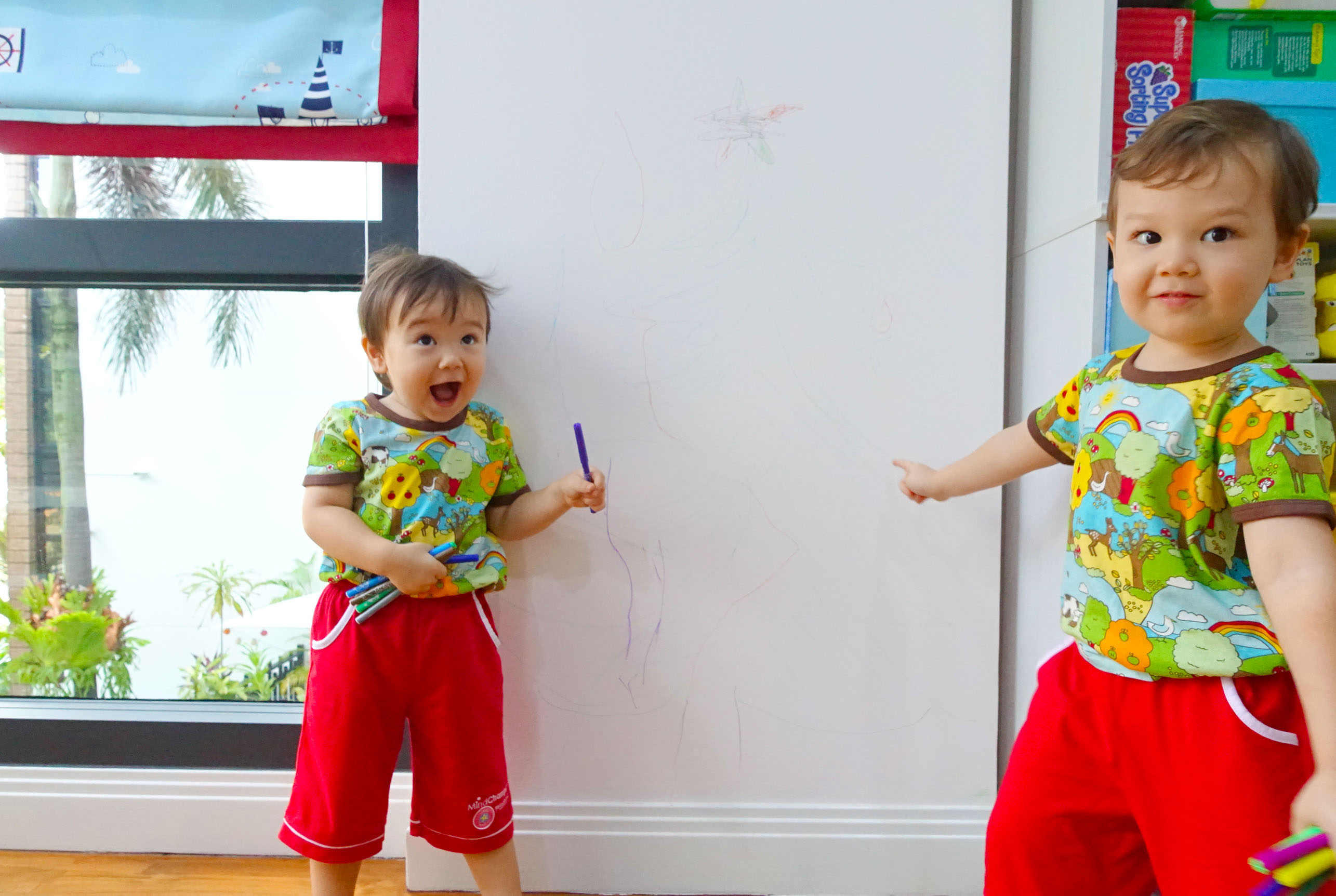 I didn't expect the Dulux wash & wear paint to really wipe off with one light swipe of a damp cloth (I expected, at least, to scrub a little bit!)…. but it really did wipe off ALL the kids' wall scribbles with just one wipe!
WHAT SCORCERY IS THIS?
Wrote about it here: http://sg.theasianparent.com/dulux-wash-and-wear-perfect-kid-proof-paint/
Let's Chat!