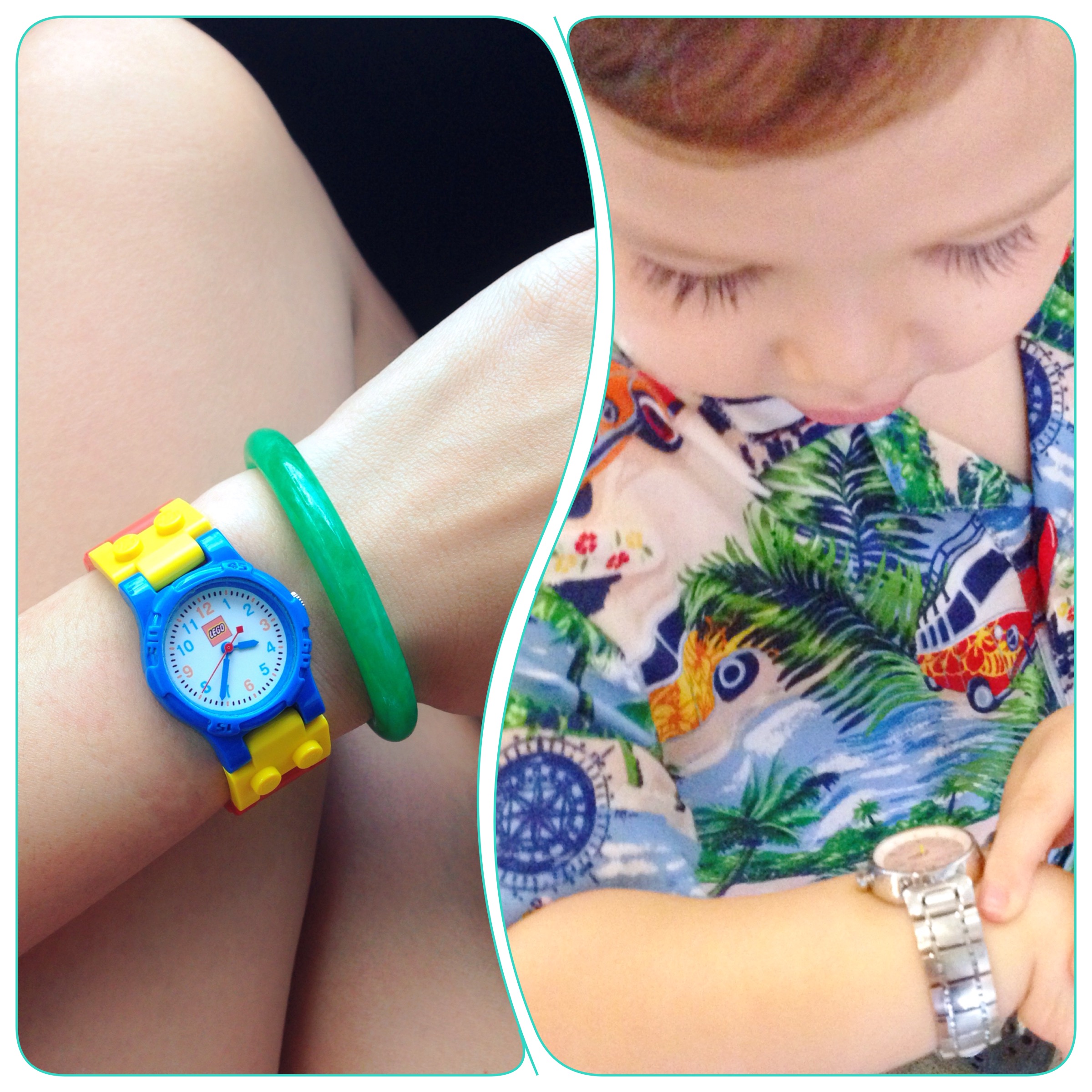 So we've come to the point where my 2 year old and my 3.5 year old and I can share watches.
Hunter has taken an alarming liking to be highly kid-unfriendly Louis Vuitton steel watch (complete with pink mother-of-pearl face – how manly right?!).
Carter has taken to insisting I wear his Lego watch, so I was stuck wearing it over the weekend.
How glam!
Let's Chat!