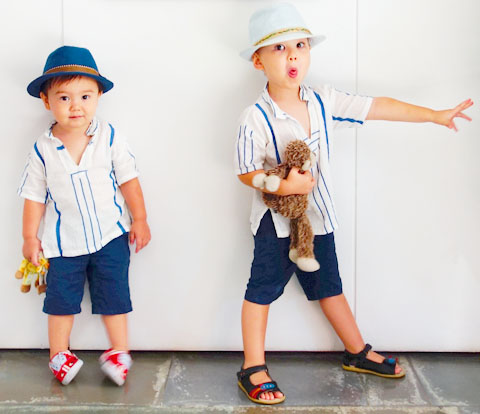 These are the kids, dressed in traditional Grecian linen shirts, and in Grecian straw hats! (though actually Carter's hat was purchased at Elly).
Well, I just call them that, because it's the typical attire in Greece and especially in Santorini 😉
There was so much to do, see and eat every day. We actually didn't cover all that much because we were limited by young kids, so it was just one event/area a day plus lunch and that was about it. The kids would be expiring from all the walking and heat by then, so we'd retreat back to the cool comfort of home and chill out for the rest of the late-afternoon.
But, we had a great time out and about!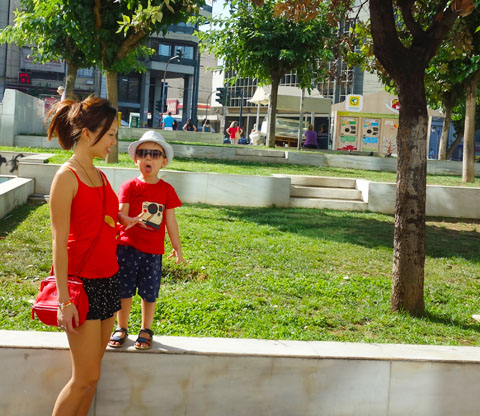 This photo somehow looks like it has a fake backdrop, but it's real. A lovely courtyard, full of people bustling around and bright sunshine. I was keen on the little bread stalls and fruit stalls strewn around, but couldn't buy anything since we were walking around all day.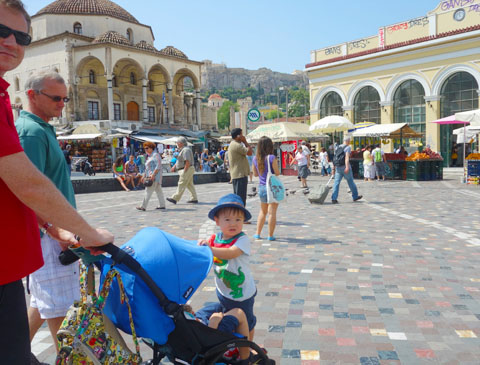 The little alleys in the main city area of Athens was interesting too, with lots of knick knacks to poke around at. It's all quite touristy, of course, but still fun!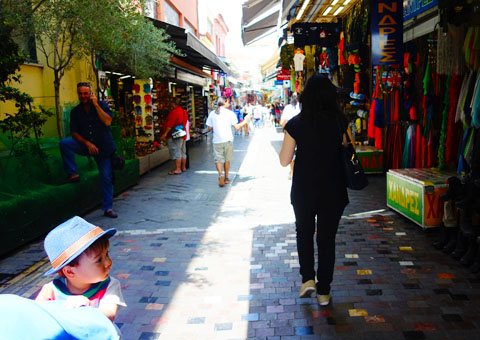 And the famous Ermou Street, shopping central with stores and boutiques galore. There were some deliciously enticing kids clothing shops, but all pretty pricey so I didn't get anything. That took a lot of self control.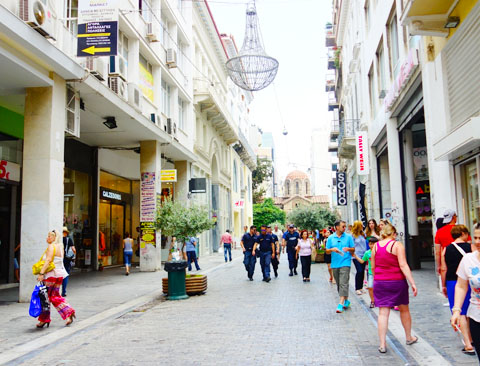 This is the interior of one of the kids clothing shops. A veritable indoor play ground with lots of fun activities for kids to occupy their time whilst mummy shops! And also a nice comfy sofa for daddy to rest on 😉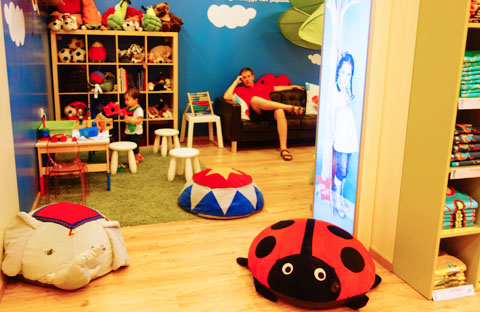 It got hot. Real hot. The summer sun was at its most searing after lunch, at around 2-4PM. It left us scurrying for shade whenever we could find it! And when it got really hot, the kids got some drops of chilled water in their hair to cool them off 😉 And it all evaporated in a minute – that's how hot and dry it was!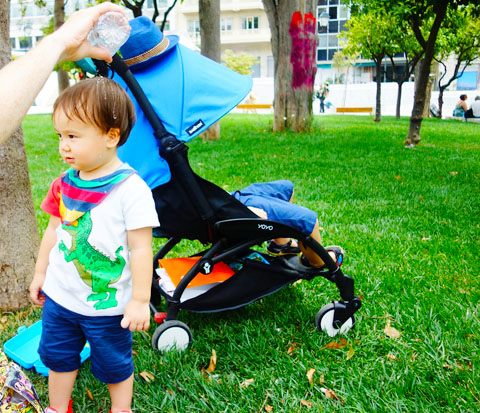 The pretty National Garden in Athens. There is a small pond in the middle, filled with a hundred tortoises. People were unusually fascinated with it all – perhaps tortoises are rare in Europe?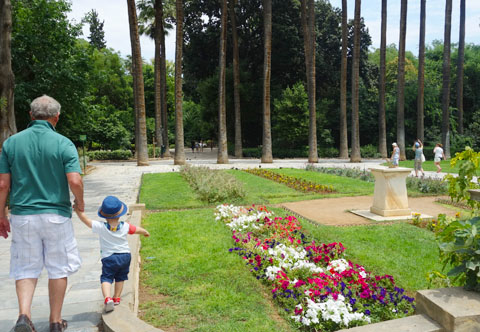 We even went on board two navy ships – a Destroyer and Battleship! We got to go into the depths of the ships and read all about the navy life there. The boys were in utter awe and amazement to be on board a REAL SHIP, and a PROPER ship at that!
I took a whole ton of photos on board the ships, but here's just one: a panoramic shot when I was standing on the deck of one of the ships. The view was gorgeous!
Another big hit with the kids was the Happy Train, a cheery red choo choo train that goes around Athens and takes about an hour or so to make a full cycle (with a couple of stops inbetween). It was a lovely treat for the kids, and gave us a quick 'tour' around the city – much appreciated since we were on foot otherwise and so couldn't cover much.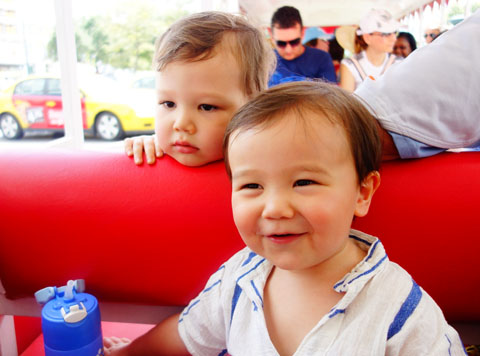 OK that's all for now! I'm getting crackin' on writing up my favourite part of any holiday… THE FOOD!
Let's Chat!