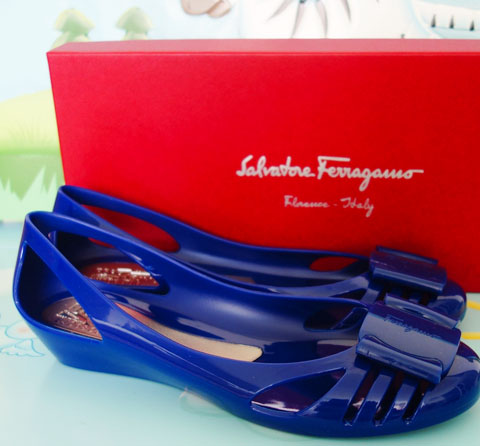 A year ago, I was out with my girl friend and we spotted these kickass Salvatore Ferragamo bermuda jellies in the boutique. They were a stunning bright orange, and were both practical and pretty! But they didn't have my size, so my girl friend went home with a pair but I left empty handed.
Now, Ferragamo have released a new set of colours this season – blue (what you see here), pink, and black. So I nabbed a pair 🙂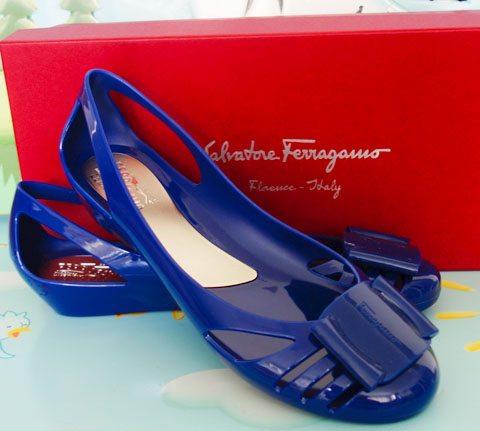 The 'open' design with lots of holes is super practical for Singapore's hot and humid weather. They're lightweight and also very breathable – I don't find my feet getting sweaty and gross.
I also really like the small heel, and how the shoe is really comfortable because it's made of soft plastic/rubber.
And, look at the pretty FERRAGAMO image embossed into the inner sole, which is a brushed metallic silver!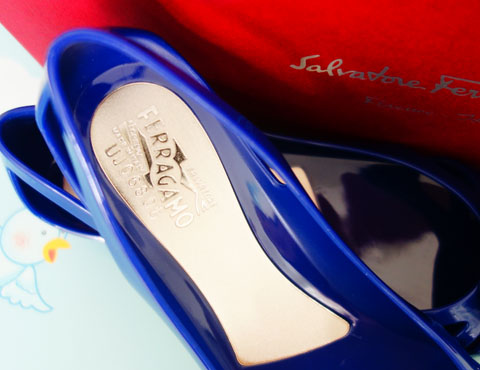 They make an awesome go-to casual shoe, excellent for every day use. I like the unusual colour on me (I don't have much navy blue in my wardrobe), and I think the navy colour really stands out against my skin.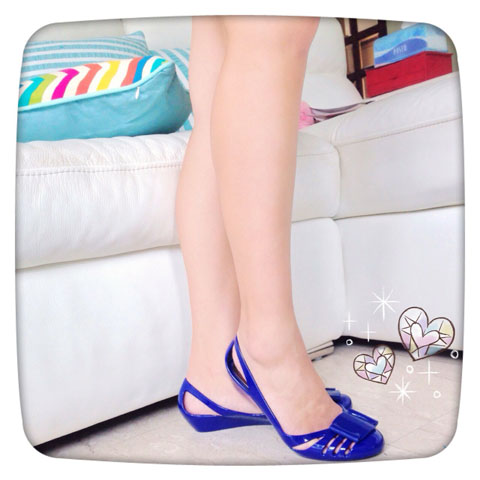 Please release your Bermuda jellies in all colours of the rainbow, Ferragamo!
Let's Chat!