My girl friend and I hit the Blueprint fair two weeks ago. It's one of my favourite fairs, because it's gigantic with hundreds of vendors, and also has really unique pieces that aren't available in Singapore (yet).
I was particularly enchanted by niim jewellery. Primarily because there was quite a selection of rings that could fit me – it was a sign!!!!
In particular, I loved the look of this abalone shell ring, set in gold. It was small enough to fit my fourth finger, and shimmered in the light. And, it was on sale 🙂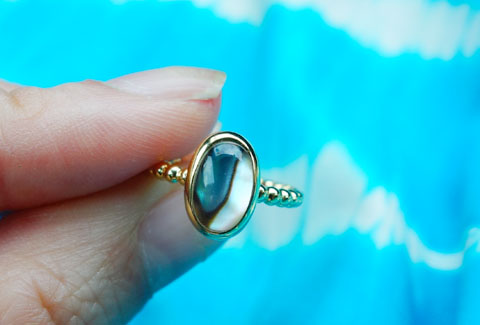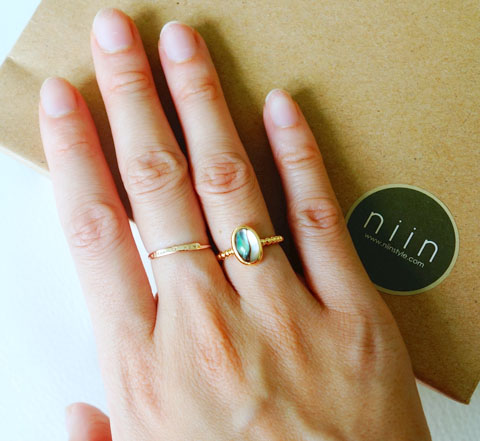 And I've been wearing this Yuki Mitsuyasu necklace daily. This Japanese designer does the most clever (and gorgeous) designs! All her creations have an ingenious clasp, instead of the usual lobster clasp that's so meh.
In this necklace below, the gold bar is actually the clasp – it simply unscrews!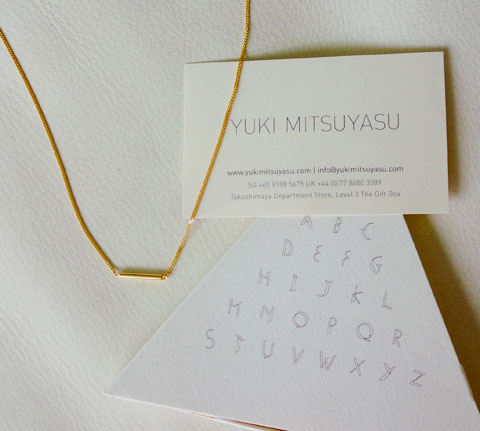 This means the necklace can be worn with the bar at the bottom (as in the photo below), or the bar behind the neck so you can hang a charm on the necklace.
What a cool idea 🙂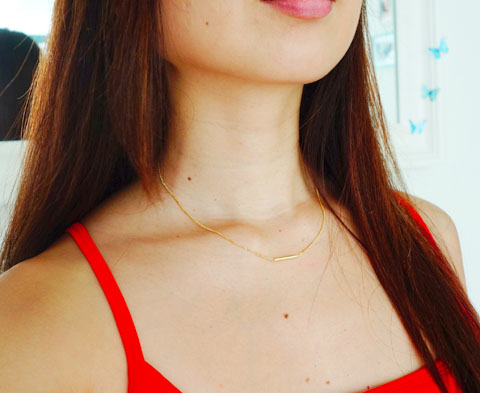 Let's Chat!