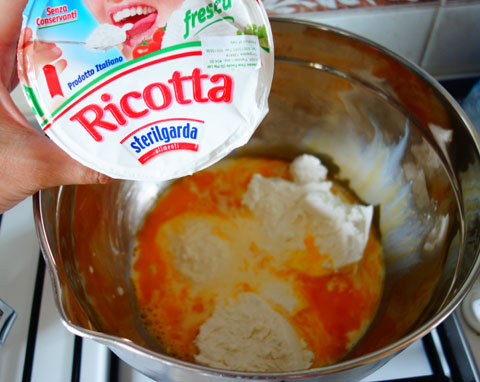 Ricotta cheese…. who would've thought they could be added to pancake batter and make them so damn good?
I believe it was first dreamt up by Australian celebrity chef Bill Granger, or at least that's where I first tried it – in one of his cafes. I was sold. If you've never tried them before, do this recipe, because it's better than any other pancake recipe IMHO – so utterly fluffy and moist!!

2/3 cup ricotta cheese
1/2 cup milk
2 eggs, separated
1/2 cup plain flour
1/2 tsp baking powder
salt
butter

1) Mix ricotta, milk and egg yolks.
2) Sift in flour, baking powder and a pinch of salt. Mix.
3) Beat egg whites until stiff peaks form (5+ mins). Fold in mixture.
4) Melt some butter in pan. Cook hotcakes until brown on each side.
5) Serve with butter mixed with honey.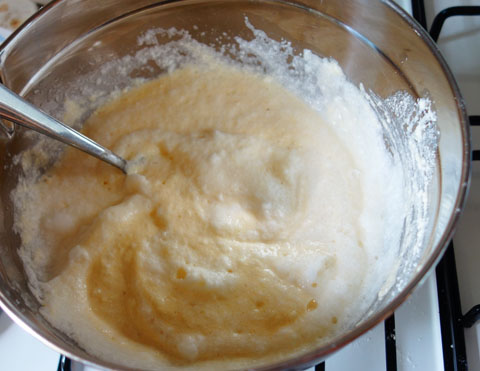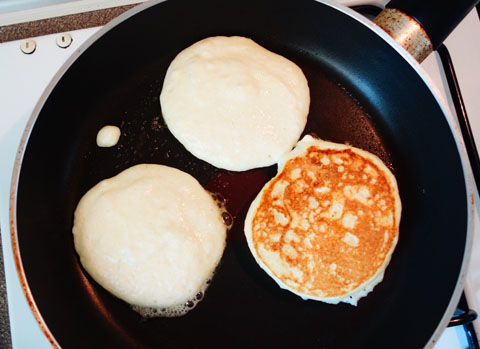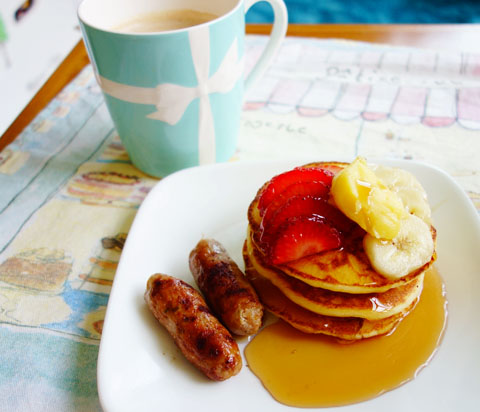 I served mine with some honeyed butter, sliced fresh fruit, and grilled garlic & herb sausages. And a hot coffee, but of course. It makes a delicious brunch 🙂
Bon Appétit!
Let's Chat!