What they lack in pitch-perfectness, they make up for in enthusiasm.
And, oh boy, do they have oodles of that!!
And this is our most recent family pic, of which seem to come few and far between. It was Easter weekend here, hence we are all gussied up for Church and then a big lunch banquet!
I apologised that Chris looks somewhat deranged here. I'm not sure what's going on there.. *stares*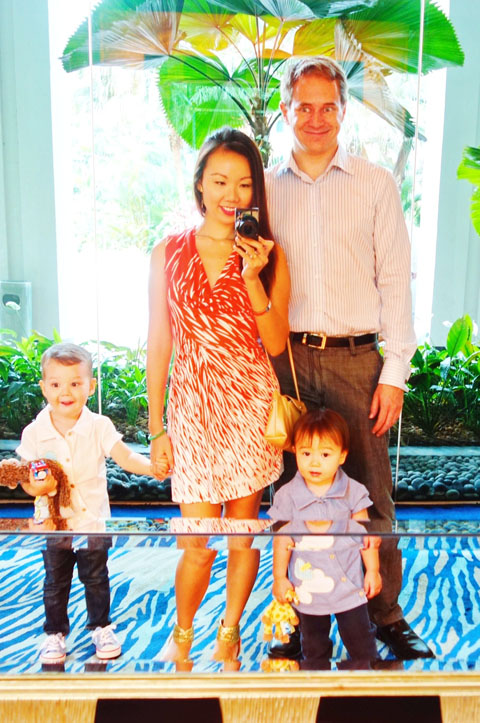 The kids are decked out in Babyatt shirts. They're pretty adorable eh? We love the quality and whimsical prints. There's a big Babyatt giveaway going on over at Brunch With My Baby, with a 15% off storewide code to boot!
Let's Chat!