So how was your Christmas?
Ours was pretty epic, actually. Or rather, it was for the kids. As far back as I can remember, Christmas was never a huge thing for my family – both sides are really religious and so naturally focused more on celebrating Jesus' birth, prayer and going to church, and not seeing it as a time of presents and drinking and feasting.
But this year, it was craaaazy!
I'm not sure what happened, but there were just heaps of parties and presents! I guess it was good timing, since Hunter's old enough to process it all and was actually looking forward to Christmas, and understanding that he's getting presents and there are parties, etc. If anything, I really enjoyed the fun times we had with the kids over Christmas week 🙂
So here are the kids, on Christmas Day!! Looking frightfully death stare-y and grumpy, cos they didn't want to sit still to take photos. Pffftttt….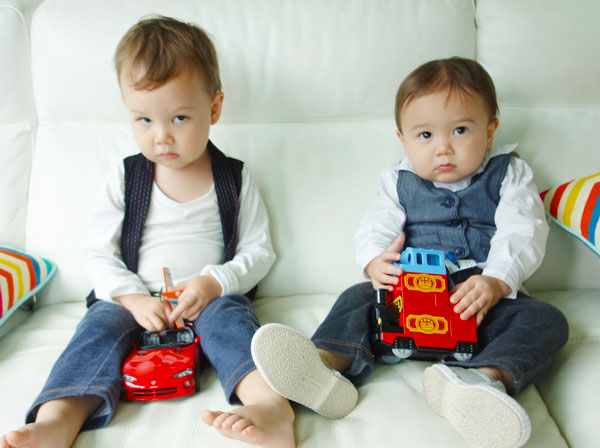 Carter, looking all dapper and spruced up.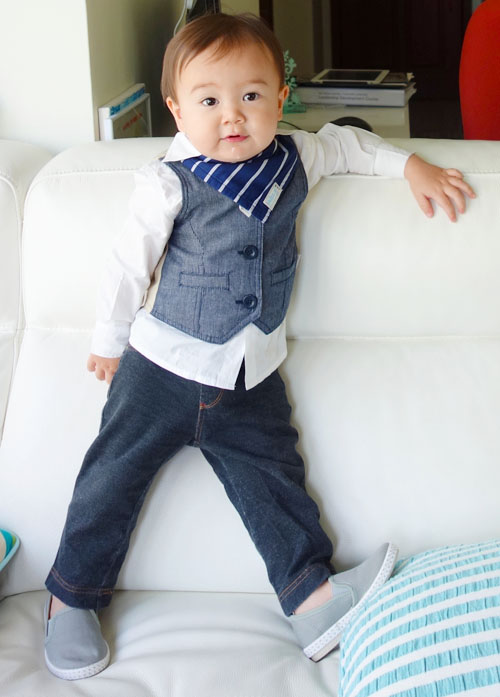 Chris and the boys had a Christmas surprise for me! Chris and I generally don't do gifts during occasions (we've been together for 14 years and after awhile you kind of run out of gifts to buy), so I was REALLY surprised. And quite floored that he made the effort to go buy something for me 🙂
I was telling Chris a few weeks ago that it'd be awesome if he bought me a white Birkin and got the kids to graffiti all over it, and that it'd make a great Christmas presents for me. He told me later he was freaking out inside, cos I came so close to guessing his Christmas surprise!
His surprise was to get an Hermes scarf, and get the kids to graffiti on one-quadrant (and they'd do a quadrant each year), as well as write down their answers/quotes.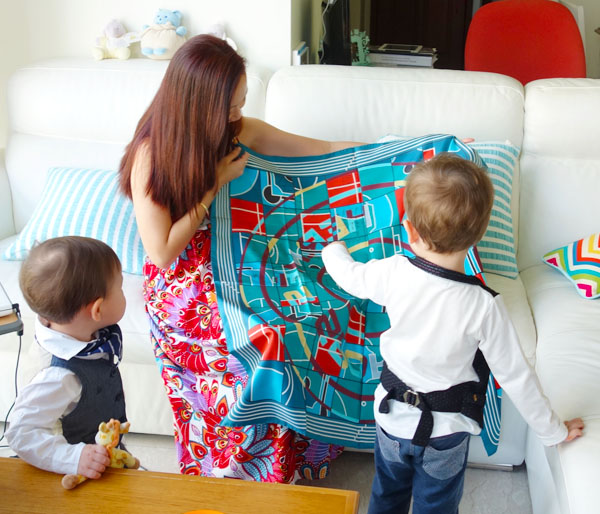 This is what Hunter and Carter drew.. dots and squiggles, and some pictures that Chris drew of their favourite things.
There's Q&A with Hunter, where Chris asked "How much do you love Mum?" and Hunter answered, after much deliberation, "Uhhmmm… TWO DOLLARS."
That two bucks better be made in diamonds.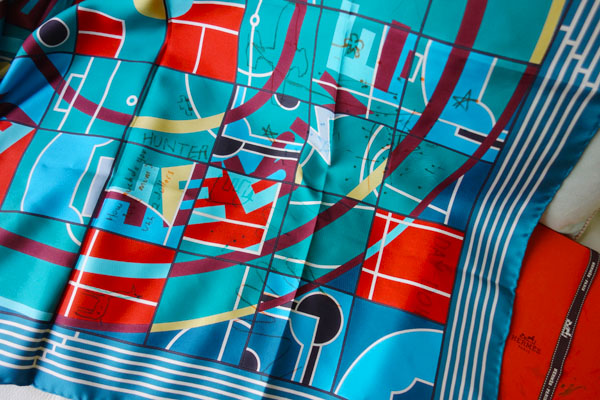 We headed off to Christmas church and lunch at Shangri-La, and both kids had heaps of fun!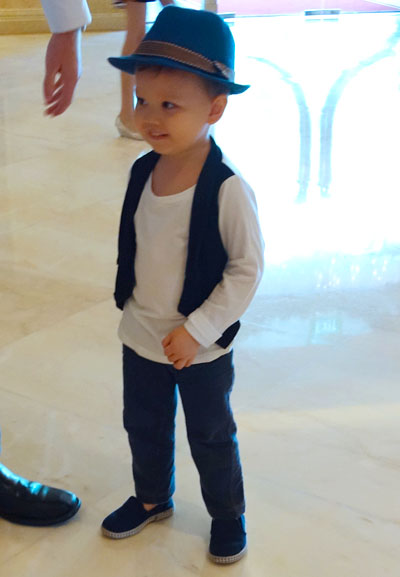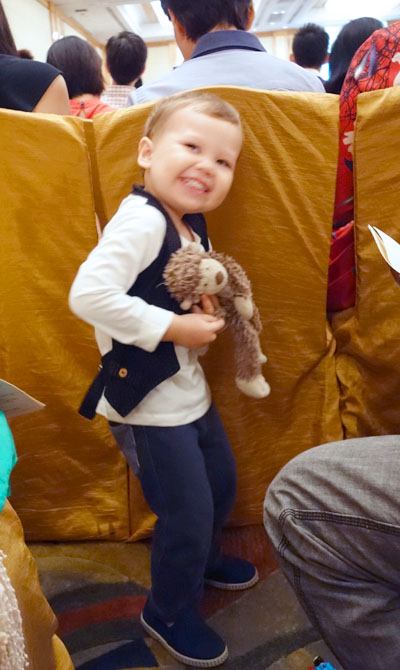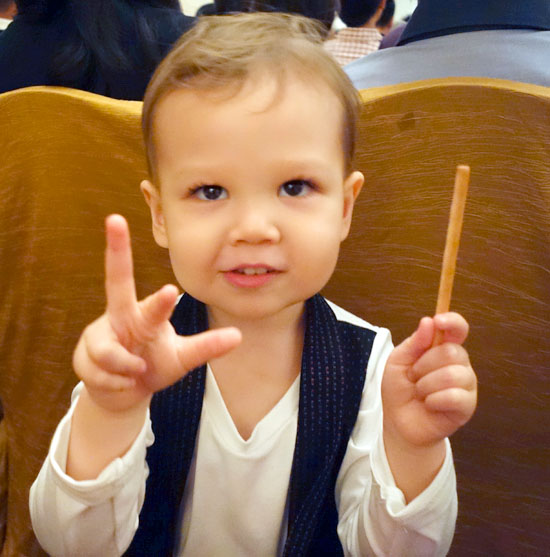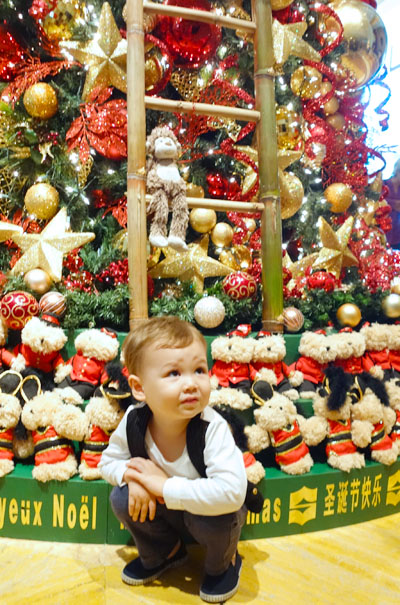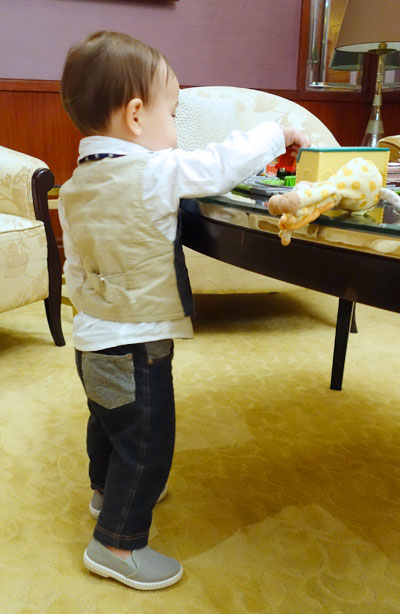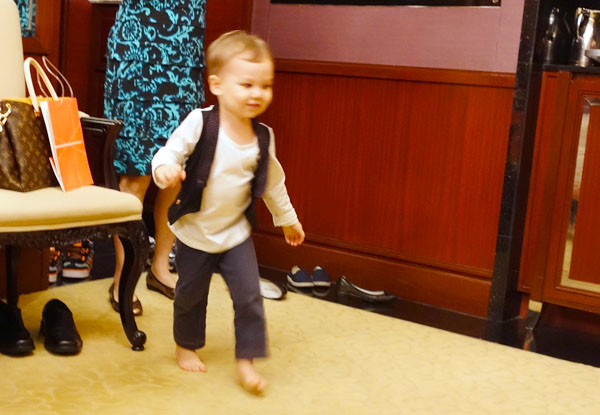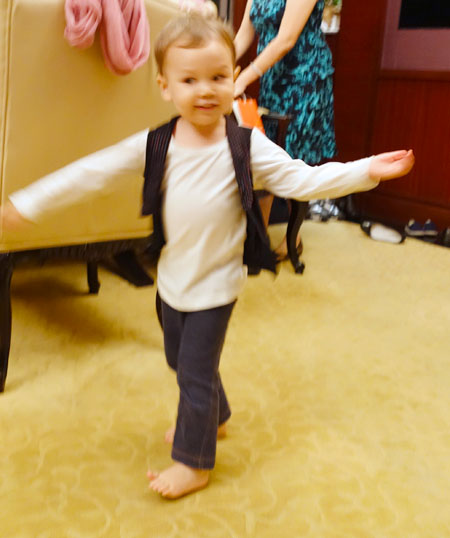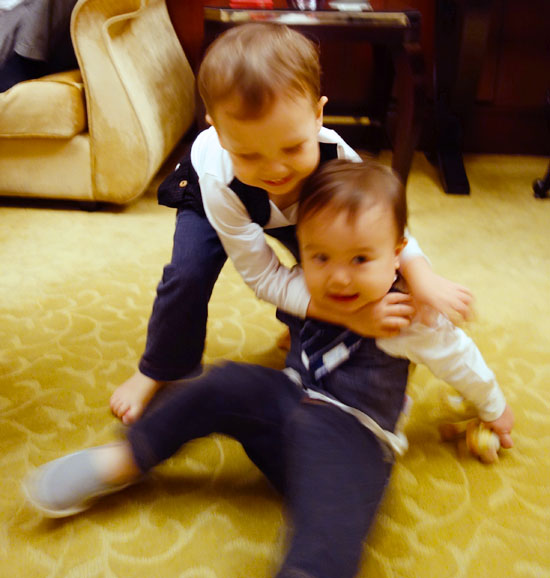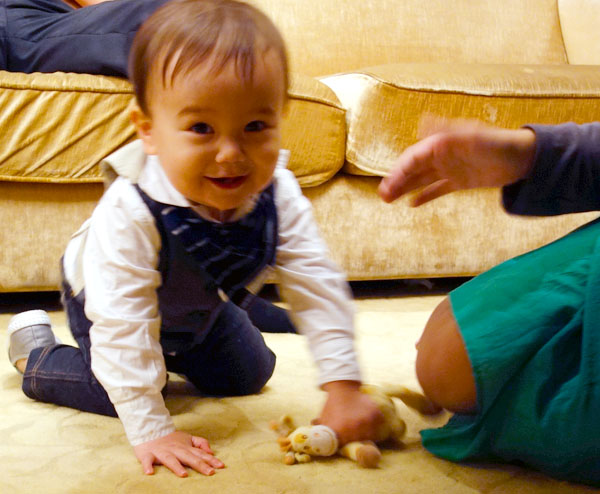 And on the days before and after Christmas, we had some parties to attend! The kids' bedtime is just after 7PM every night. But during Christmas week, it blasted out to 10-11PM *gulp*. Unbelievably, they held their sanity together which surprised me, we thought we'd have epic hysterics on our hands.
PHEW, that was a crazy photo dump! I kinda got carried away.
The kids are currently completely overwhelmed with their presents. I've kept a few aside and will bring them out one by one over the next few weeks. They are truly blessed to have such thoughtful family and friends!!
Hope you had a lovely Christmas everyone!!
Let's Chat!