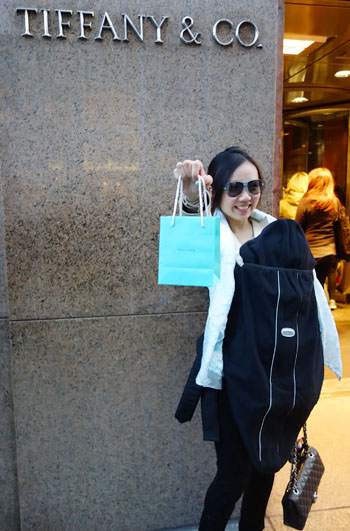 Hunter's push present was a no brainer, because I'd been wanting it for ages (perfect colour, and "H" for Hunter!) and Chris had also spent ages scouring various Hermes boutiques to locate one.
But for Carter, I couldn't think of anything that I reaaalllyyyy wanted for his push present. So I told Chris I didn't want anything, yet. Well, the only item that I did want was the Cartier love bangle (it also tickled me that the brand name was just one-letter off from Carter!), but at around $7k, it's pure insanity and I wouldn't spend that much on jewellery for myself… mainly because all I think about these days is "hmm what would that money otherwise buy for my kids?". It also cost $4k (*faint*) to fly our family to Australia this Christmas to visit Chris' family… so I gave up all hope of having a blockbuster push present for Carter.
In the end, I found the perfect piece, just by chance. It's small, it's simple, it's classic. And it's something I can wear 24/7 for the rest of my life 🙂
It's the Tiffany & Co gold necklace, with solid gold H" disc charm and "C" disc charm!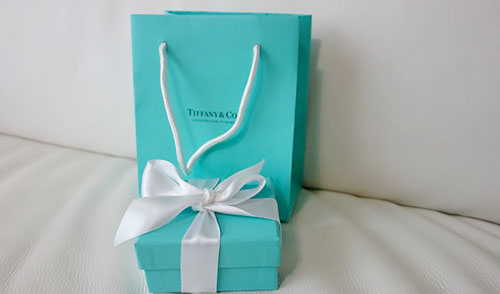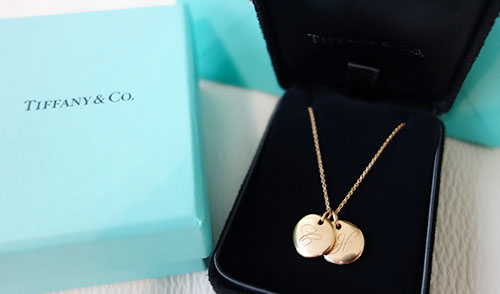 I was particularly drawn towards the solid gold version, because of the lovely weight of the discs. They'll also patina beautifully with time, and will last.
And obviously "C" for Carter, and "H" for Hunter"!
I figure the "C" can also stand for Chris.. was tempted to get a "B" for my name too, but the discs aren't cheap and I didn't dare to spend more money, so I left it at 2 discs.
They feel beautiful  on my neck and I love fingering the smoothness and warmth of the gold. I also like how they can be worn as charms on a bracelet, if I prefer.
A very meaningful push present… thanks Chris 😛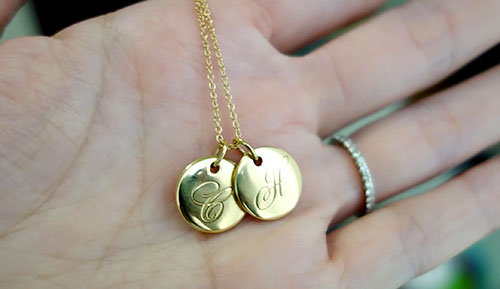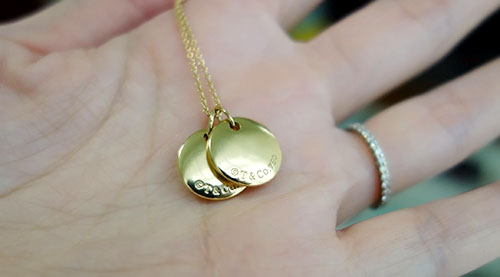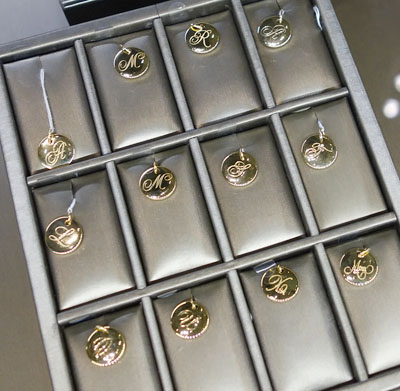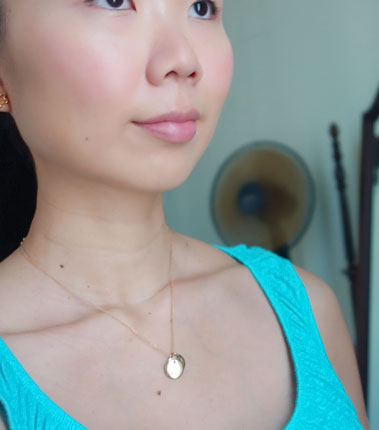 So I found something whimsical and cutesy from Elly, for the "b" part! It's a custom-made locket that you can choose in various shapes, colours and design, and with the initial of your choice.
Here's a selection of ready-made lockets below… HOW CUTE ARE THEY??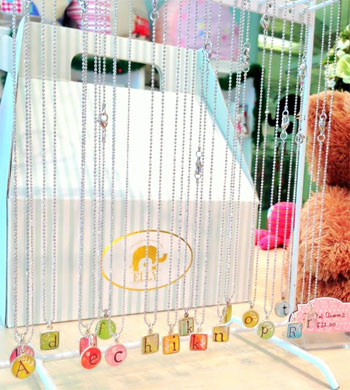 I got a square shape because I thought it looked funky, and in pink. And I was debating between a sweet turquoise or pink… and in the end I chose pink, but I still like the turquoise one 😛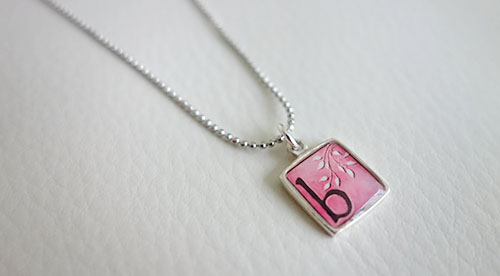 My only issue is that the 2 chains are the same length.. so I either need to get the Elly chain in a longer version, or take the "b" off and put it on the gold chain.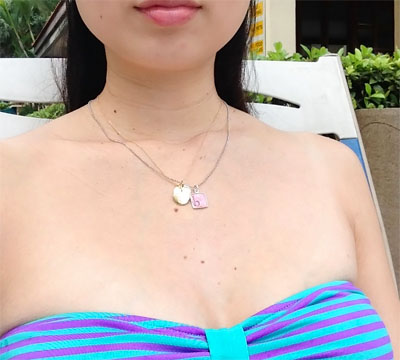 Let's Chat!