My actual birthday on 31 October came and went very un-eventfully. It was just after Hurricane Sandy had struck and so virtually all shops and restaurants were still closed 🙁
We did, however, discover that The Plaza hotel was open, though the food hall area was a little empty looking as not all the stalls were in business, nor were there a lot of people around. However, it was very baby friendly (open spaces, lots of high chairs) and looked good, so that was my birthday lunch location!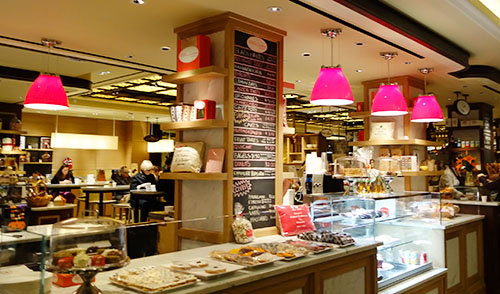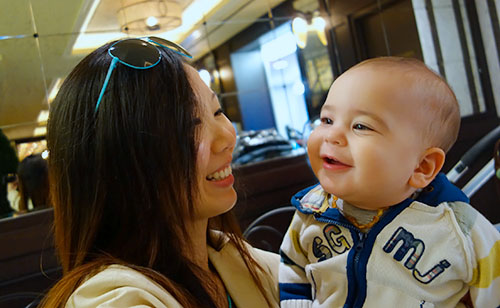 We decided to have Luke's lobster roll and HOLY CRAP IT WAS AMAZING. The super-soft bun was buttered and lightly toasted but still fluffy, and it was generously filled with large chunks of lobster, then covered in melted butter. It was heart-stoppingly good. I think this particular dish is my #1 favourite food!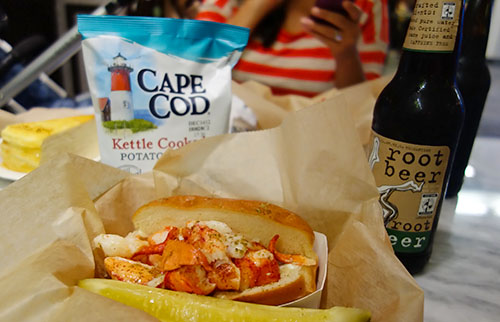 Also tried their crab roll and prawn roll, and both were good but not as good as the lobster roll. I guess you should always stick with the famous one!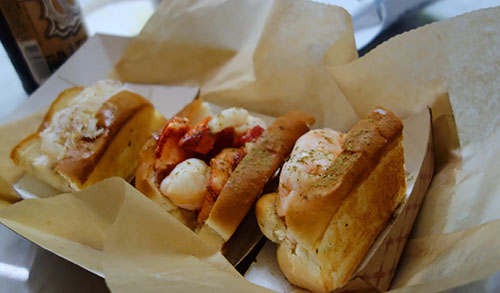 Then there was a Red velvet cake. PHWOAR. Just take a look at the photo below. How could I resist?? It was a large chunk of red velvet deliciousness, sandwiched with thin layers of cream cheese. Delectable.
Then there was a crepe mille feuille. Layer upon layer of thin crepe, with fresh chilled cream. So fluffy and light and lovely! They also had a chocolate-banana version that I was so tempted to get, but didn't in the end as no way I'd be able to stomach that one too.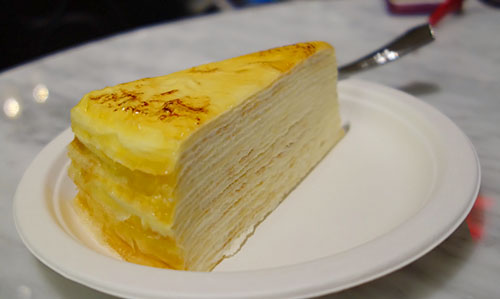 Hunter slept through the entire lunch, and Carter just chilled out and dishes out happy grins. So that was my birthday present from the kids – good behaviour 😉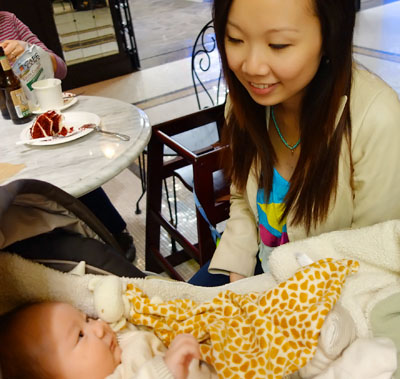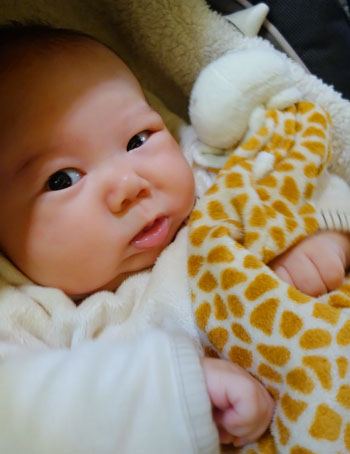 Let's Chat!