Just for fun, a very short video of Carter and Hunter.. think this is the first video with both kids in it??
And, Carter is now 6 weeks old! Has it really been six weeks since I popped him out? He's gone from his 3.7KG birth weight, to 6KG now. His Royal Highness does drive me nuts at times, but boy, I love staring at his lil munchkin face and marveling at my little mini-me.
He celebrated by flipping over from tummy-to-back! I was quite surprised, so I got him to do it 4-5 times, just to be sure. In comparison, Hunter flipped himself when he was 11 weeks old, so Carter is waaaaaay faster than his brother. Why? I think it's down to personality. Carter is stubborn, tenacious, and demands attention. He eagerly looks at Hunter running around, and I imagine he can't wait to catch up to his older brother. And whilst Hunter was more the sort that will do *sad face* if he's not happy being in a certain position, Carter is more like "FRICK don't leave me like this, I wanna change positions and if you aren't going to do it, I'm just gonna do it MYSELF!"
Don't grow up too quickly, my littlest baby!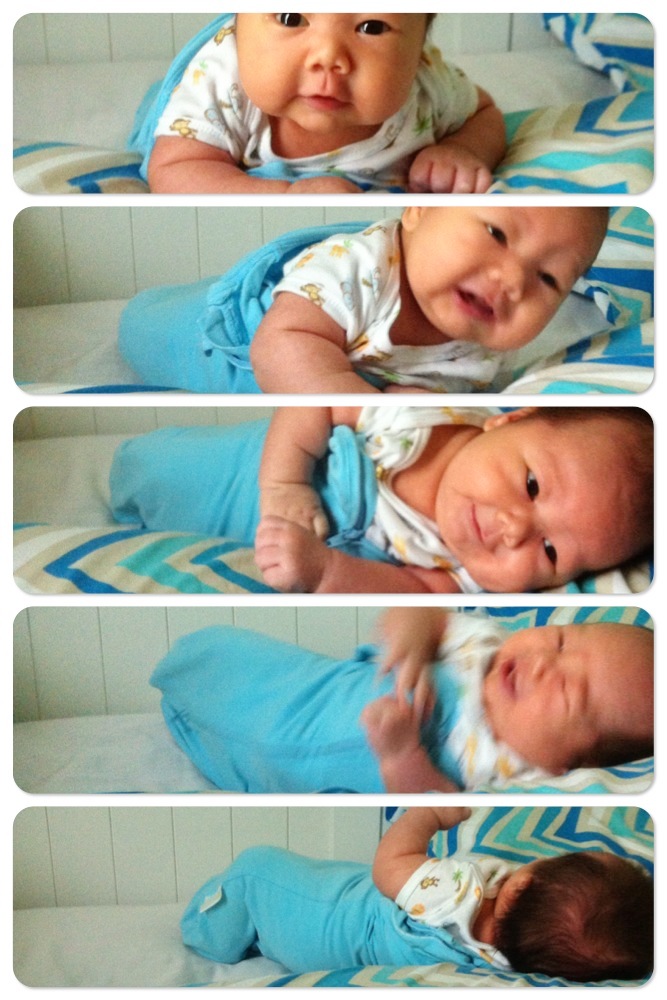 Let's Chat!