I'm a member of Royce Kids Gym and I reckon it's one of the better (or even the best) play gyms in Singapore. I think it's really beneficial for kids to have a safe environment where they can crawl/walk/scramble around in, and a place where there are loads of toys to stimulate and amuse them. An additional perk is you can also witness what kind of toy(s) your kid really likes, and buy that specific one for them at home (or, just go to the gym to play with each time!). That's important to me, because Hunter has SO many toys (or place looks like a toy shop…….) yet is only particularly keen on a select few.
Royce Kids Gym has a very high ratio of expat kids, ranging from babies to older children. Hunter is one of the little ones, but he really enjoys himself there. He's been there around 5 times now, and so is quite used to the place and will toddle around looking for the specific toy/equipment that he's keen on. I do think that being there has helped with his walking skills when he started walking unsupported in the past 2 months, because he keenly watches the older kids there to see how they move, and how they play.
The gym also has really lovely staff, and they make the effort to tidy up the toys ALL the time. They literally are constantly walking around arranging stuff! Everything there is tidy and most importantly, clean. It makes for a great place for kids to have fun, and also to tire themselves out so they take a great nap afterwards and we mummies can then relax 😉
Any play gyms that you take your kids to, that you reckon are awesome as well?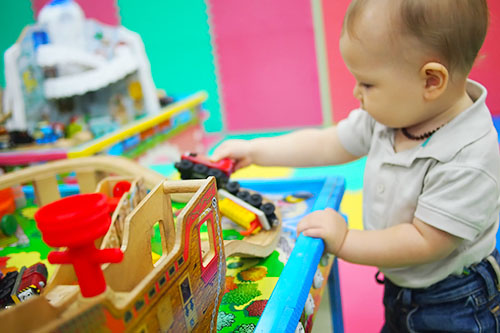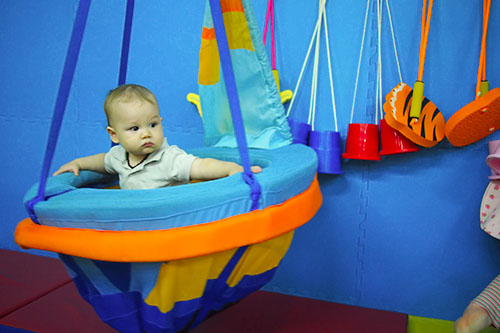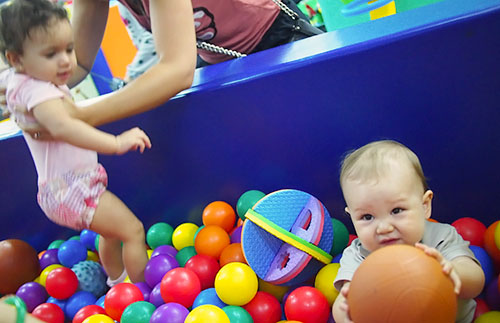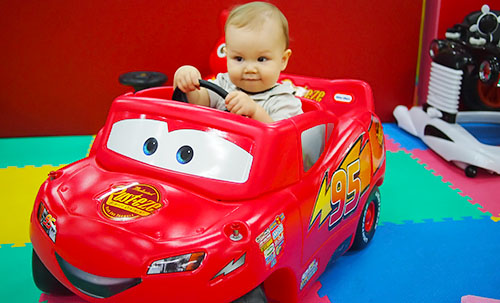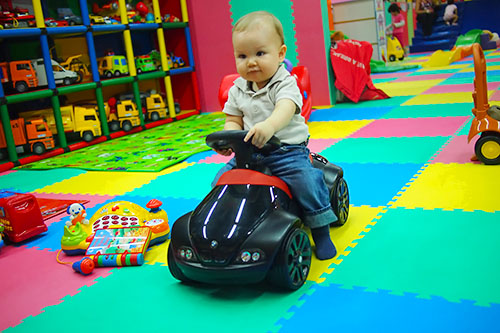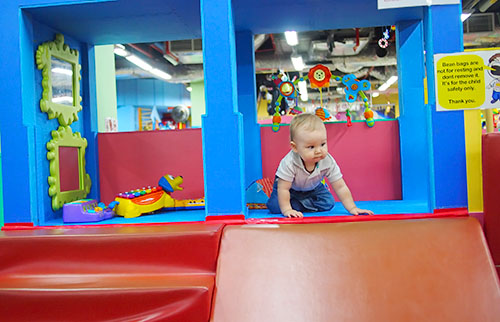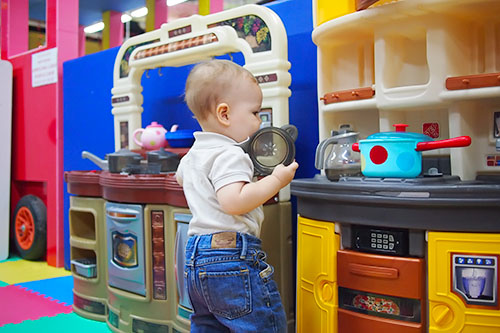 We also stayed at the Marina Mandarin Hotel the other week, because of Chris' work and conferences. Hunter seriously enjoyed the big, soft bed and the fluffy pillows. Love seeing his satisfied grin when he *plonks* himself down on the bed!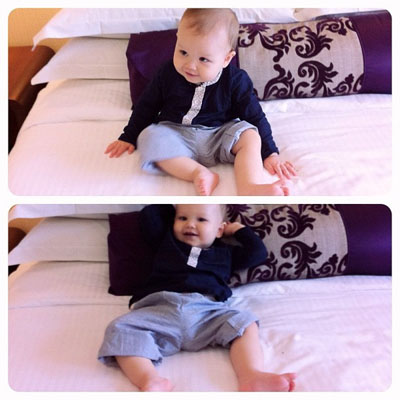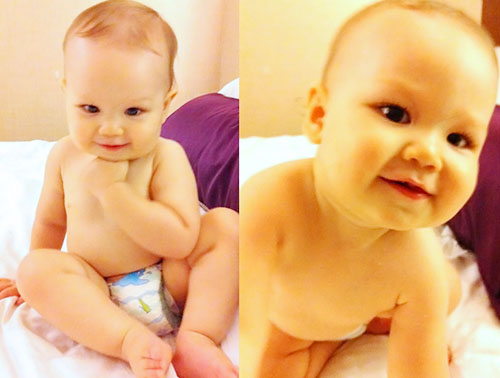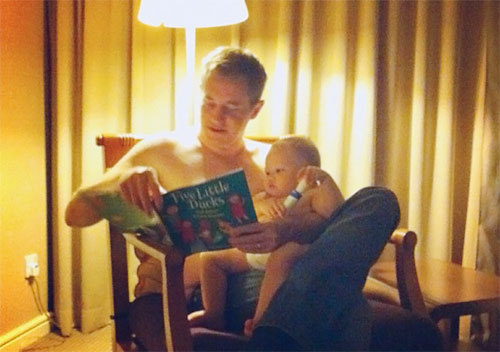 Let's Chat!