Prego
Fairmont Hotel
80 Bras Basah Road
Singapore
PRICE: $$$$
RATING: ????-
Prego is pretty huge when you enter, or perhaps it seems that way since they have high ceilings and well spaced out tables. It's positioned as an authentic Italian restaurant but we were initially not convinced since it's in a hotel, and in our experience, hotel restaurants tend to serve up food that doesn't quite live up to their prices.
We were however really pleased with the food. Everything we ordered was delicious! As good as, if not better, than Da Paolo (another Italian joint we love).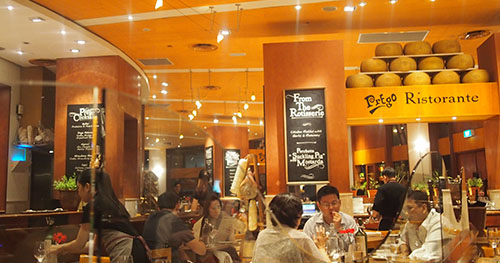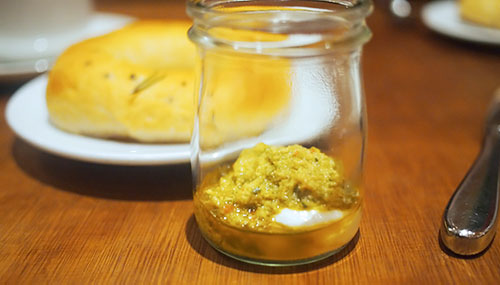 The Rustica pizza – Italian Sausage, Pepperoni, Mushrooms, Onions & Capsicum was REALLY good. I'm often a bit wary of ordering pizza, because more often than not,  you get a tiny scattering of ingredients and it's labelled a 'gourmet' pizza. What?? I've forgotten the exact pizza that we got here at Prego, but it had a very healthy amount of toppings, and lots of cheese to bring it all together.
Only downside was that we asked for the thicker crust and it was unfortunately nothing much to shout about. I was expect something like the Pizza Hut or Dominoes thick crust, but Prego's version was basically still a very thin crust (I don't like it as it becomes floppy too easily, and I like to pick up pizza with my hands to eat), and with a roll of thick edge.. which wasn't very edible because it was quite hard and tasteless. A shame, because the pizza itself was top-notch!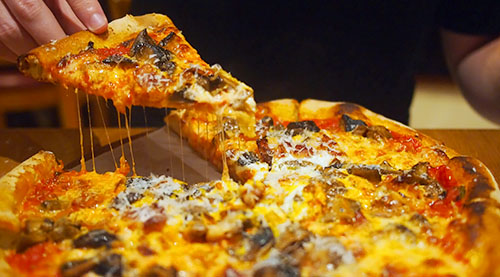 The Saffron Fusilli – Crab, Zucchini, Chives & Seafood Cream Sauce was SUPERB. The pasta sauce was, curiously, almost exactly like a lobster bisque – in both taste and looks. This meant the dish was really creamy with a strong seafood flavour… and it was just divine!! It had big chunks of crab, which was a lovely surprise since sometimes you just get a pitiful few shreds of crab meat. This one had big chunks, and also chunky veggies in there. Would order this again in an instant 🙂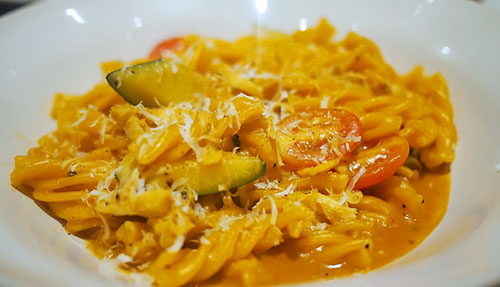 I thoroughly enjoyed their Tiramisu, which is their signature dessert. It was a moderate slice (could be bigger, especially since it was so delish!) and so moist, with more cake than cream. I prefer it this way, as it's so weird to eat a dessert that's mostly cream, no?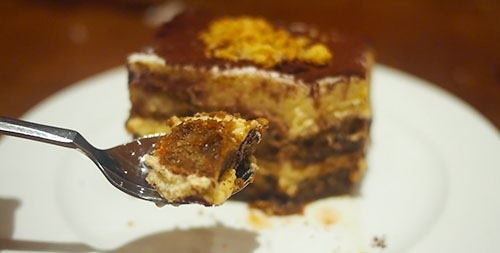 We also enjoyed the Affogato, since it was served with quality vanilla ice cream and a shot of potent fragrant coffee. The prices at Prego are not the cheapest, but they do serve up damn good food.  We'll be back 🙂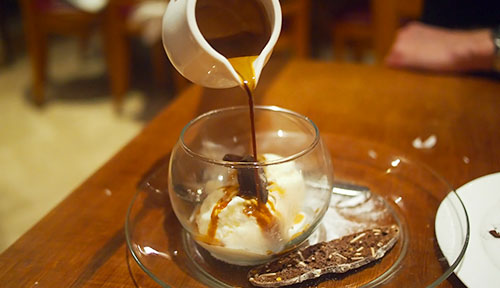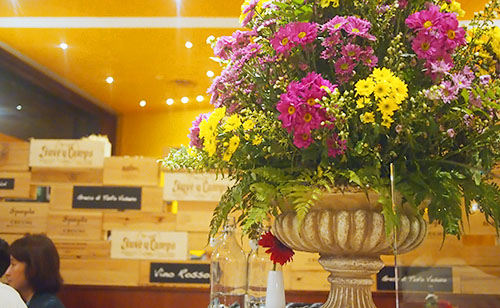 Let's Chat!