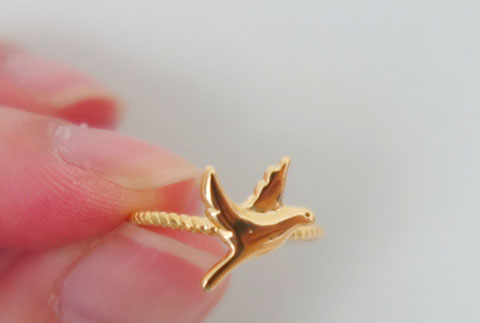 I first discovered saught back when they were at the Blueprint fair, maybe a little over a year ago. My girl friend bought their earrings, but I walked away with nothing. But I always noticed them when she wore them – and loved it! So I was really happy when I finally got those earrings too recently.
But, a couple of weeks ago, they had a great sale on and told me they could custom-make rings in my size, because my fingers are kinda thin. A couple of weeks later, it arrived.
It's the Pursuing Peach Dove Ring and matches the earrings I have. I LOVE the delicate twisted band, and the solid dove on it. I thought the dove would catch on a lot of my clothing and annoy me, but it doesn't at all. It's shiny, excellent quality, and has a lovely weight.
I'm so happy with it!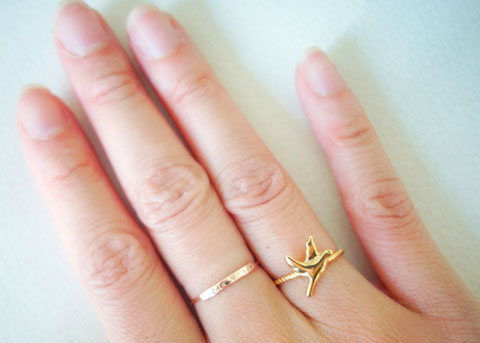 (paired with my Catbird customised ring)
Let's Chat!