Just a mini post about fashion stuff.. how adorable are these Jewel Rocks bracelets? They're made of semi-precious Cat's Eye stones in my favourite colours – turquoise and pink! They're threaded on multicoloured cotton thread with tassels on the end, and are adjustable (though I wish they adjusted even smaller for little wrists, cos the tassels keep dragging everywhere grrrr).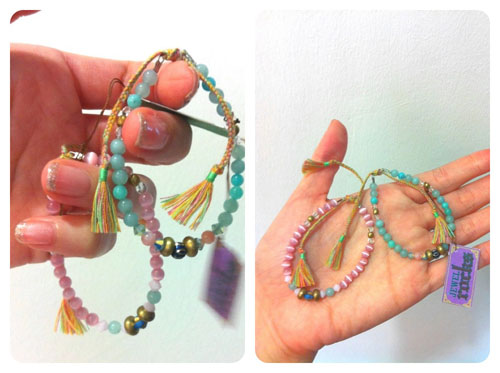 Anyway, here's a funny story. I was skulking around this Etsy store (man I love that whole site!) Leatherprince, and was looking for a cute keychain to buy. After ages, I finally narrowed it down to 2 keychains – cherry and tiger. I liked the former because of the design and the pop of colours, and I liked the latter because Hunter was born in the year of the Tiger and I thought that would make a really cute lil reminder.
In the end, I decided on the cherry keychain because I thought an orange tiger wouldn't match any of my handbags…. (yet!)…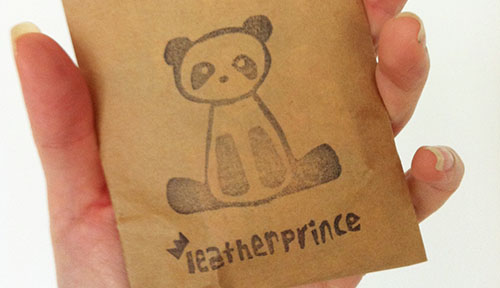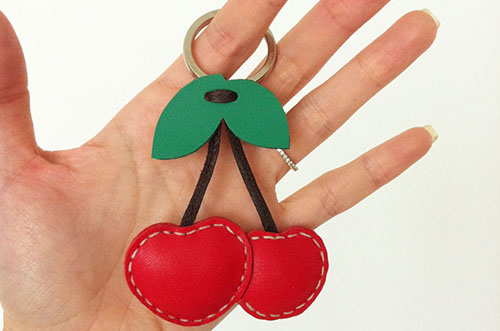 So I was pretty astonished when about 2 weeks later, I received a package in the mail, sent anonymously. There was no note, no return address.. just…….. the tiger keychain!! I was a bit freaked out – did the seller figure out I liked the tiger too, and decide to send it to me just to be super nice???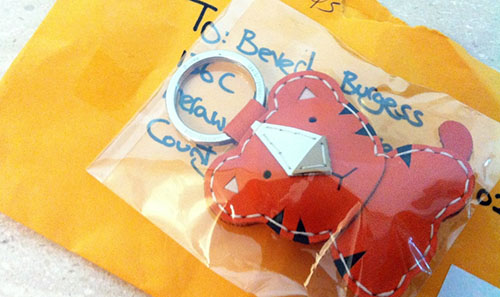 Finally, after a couple of days, I found out it was my girl friend that sent it to me as my birthday present! We must think along the same wavelength or something. It was pefect because I had my Hermes Birkin by then, and I regretted not getting the tiger keychain because IT MATCHED PERFECTLY. See?