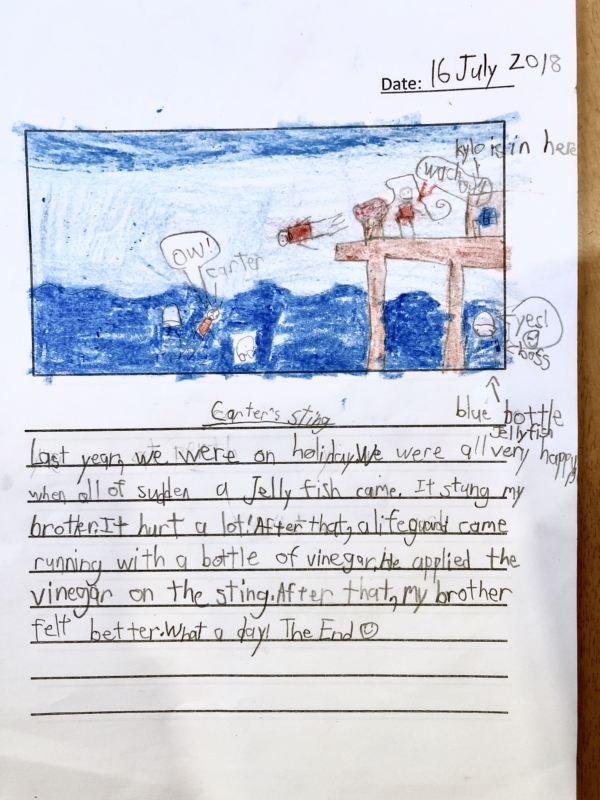 Hunter's English teacher at school gave them a lil Creative Writing booklet, which I'm unclear as to what he's supposed to do with. He's explained it's not technically homework.. but it's up to the kids to fill in their booklet if they want to.
A bit vague, if you ask me?!
Surprisingly, though, he's been having quite a bit of fun with it.
And for a kid that refused to write (or even hold a pencil) until a year ago – not exaggerating here – he's come such a long way.
These are his own words; his first non-fiction story.
I'm really proud of him!
For so many years, I agonised over his aversion to writing, drawing and colouring in. He hated it all. And seeing this bit of work that he did actually amazes me, because so much has changed in his abilities in just a few months.
It also reminds me that, as parents, we worry and get so anxious over our own perceived 'faults' and 'slowness' that our kid has. But they ALL eventually grow up and the phase passes. They all level up. They all blossom, in their own time.


Let's Chat!