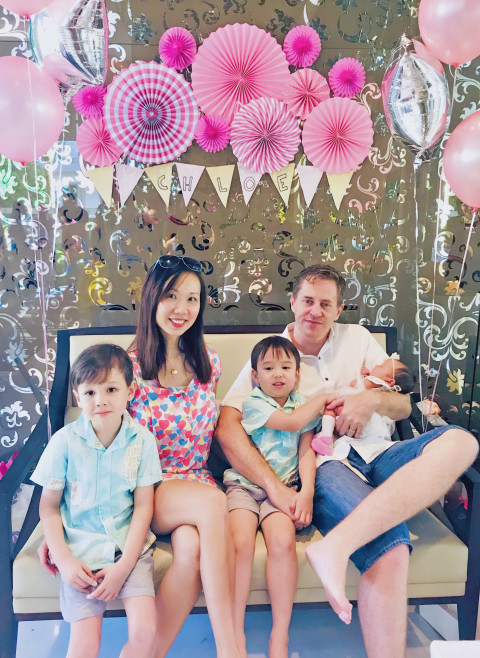 One month flew past us in the blink of an eye!
Or maybe that's just the sleep deprivation talking 😉
But, Chloe is one month old, so we threw a party!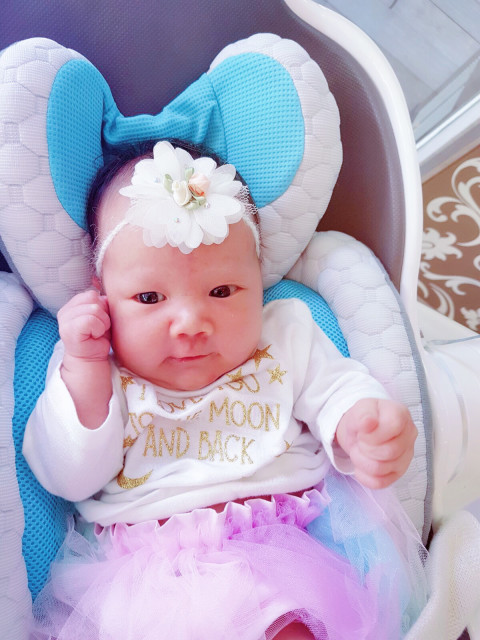 The little lady, all ready to party. She fell asleep when the party actually started though… and stayed asleep!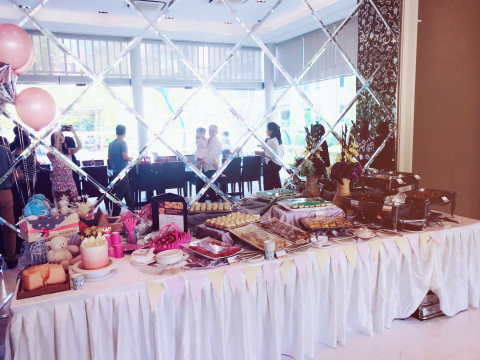 The main party table.. laden with afternoon team goodies. We over catered.. as usual!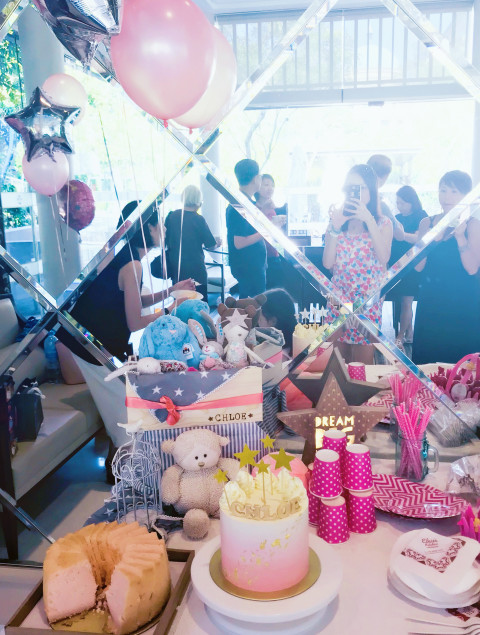 We DIY'd the decor and I reckon it worked out pretty well.. considering we were slapping everything up in a jiffy. I mostly used all our pre-existing decor at home, plus stuffed toys and gifts that Chloe received when she was born.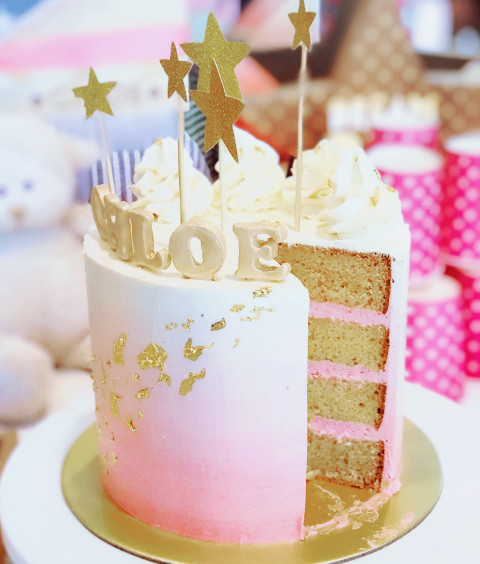 Close-up of the amazing cake, by TwentySeven by Rachel. It looked good and tasted good! This gorgeous creation had a lovely ombre pink-to-cream on the outside, which took her 3 hours to do. There were scattered gold foil pieces over it and CHLOE in fondant gold letters.
Inside was a lemon buttermilk cake, layered withwith raspberry italian meringue buttercream and lemon curd. Outside was frosted with vanilla bean buttercream. IT. WAS. EPIC.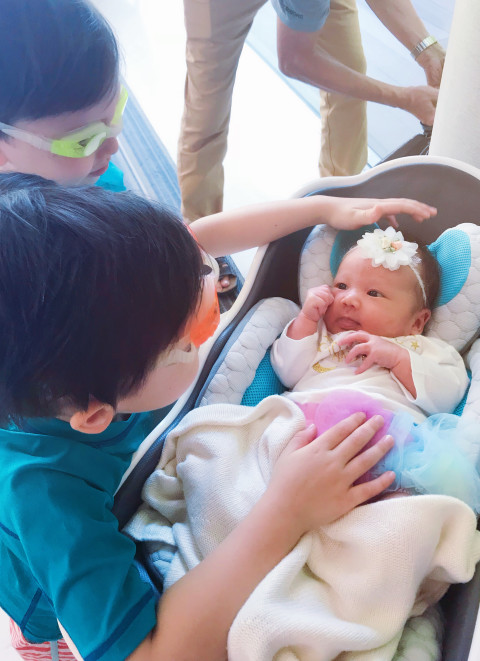 Older brothers checking out their lil sister, before heading off for a swim. They're still pretty enchanted to her.. which is surprising, considering all she does is either sleep or scream!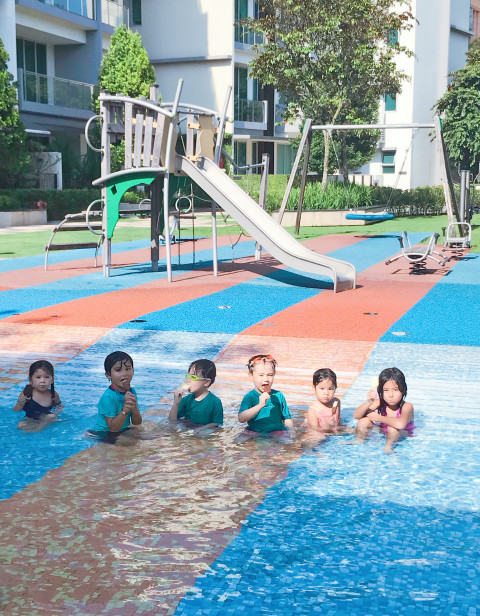 6 little water ducklings and their mini Magnum ice creams. Nothing like a swim to cool off on a super hot day, topped off with ice cream!
I think all the adults were envious..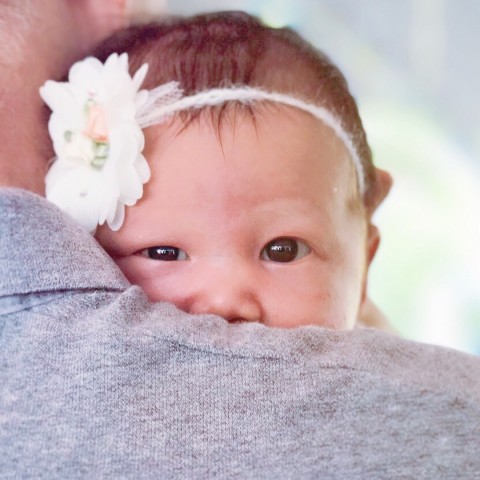 PEEKABOO.
I think she looks perfectly in between Hunter and Carter. And so utterly precious to us. I can't believe she's all ours..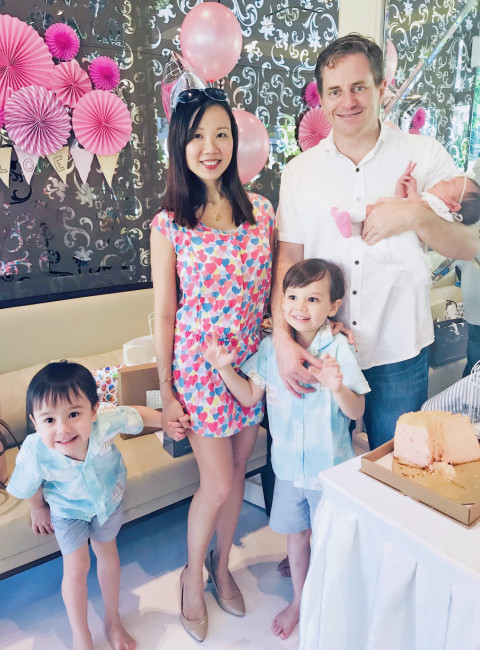 One of our first family-of-five photo! Yes both boys are looking a tad crazy, and Chloe is asleep and giving the peace sign, but hey… at least Chris and I are looking straight at the camera.
Let's Chat!