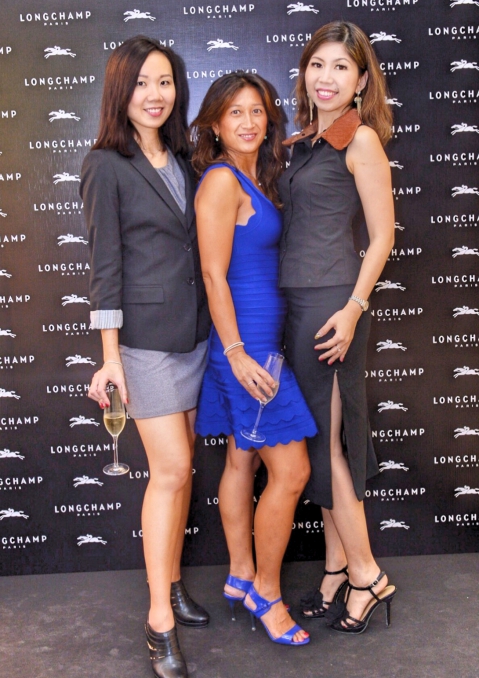 Longchamp threw a party in their gorgeous ION Orchard boutique a couple of weeks ago, to celebrate the history of 'Le Pliage', their iconic bag.
They released the latest edition of their 'Le Pliage Heritage' series for fall/winter 2015, which is super chic!
The Le Pliage Heritage series, a really lovely work bag.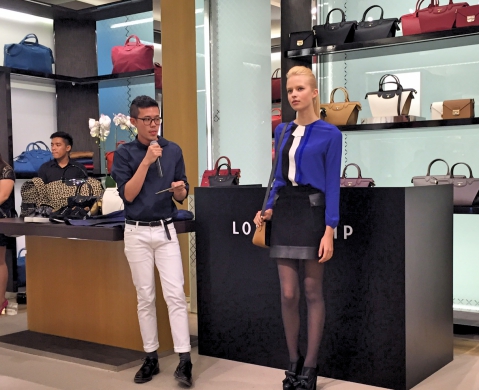 This is Harper Bazaar's Associate Fashion News Editor, Gerald Tan, who shared styling tips from their new collection. I was eyeing that gorgeous royal blue silk shirt – perfect office wear IMHO.
The other piece I liked, a black and red collared dress (though I wouldn't button it allll the way up to the neck) that went really well with patent black heels.
The incredibly tall models that I didn't dare stand next to. Check out that shimmery gold bomber jacket! If Singapore's weather was a bit cooler I'd have grabbed this one in an instant.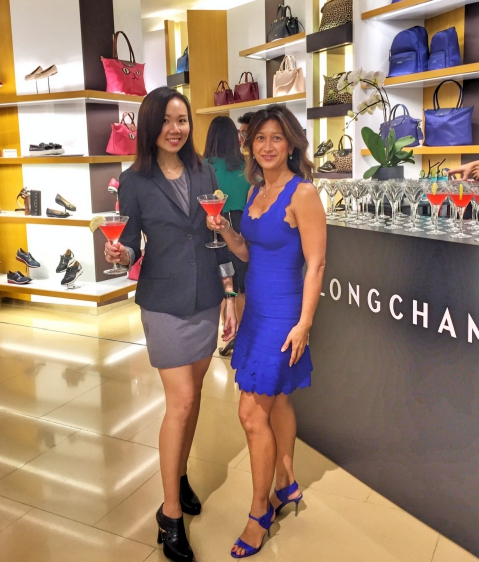 Indulging in a couple of cocktails and canapés with my girl friend, before we headed off to SALT for dinner!



Let's Chat!