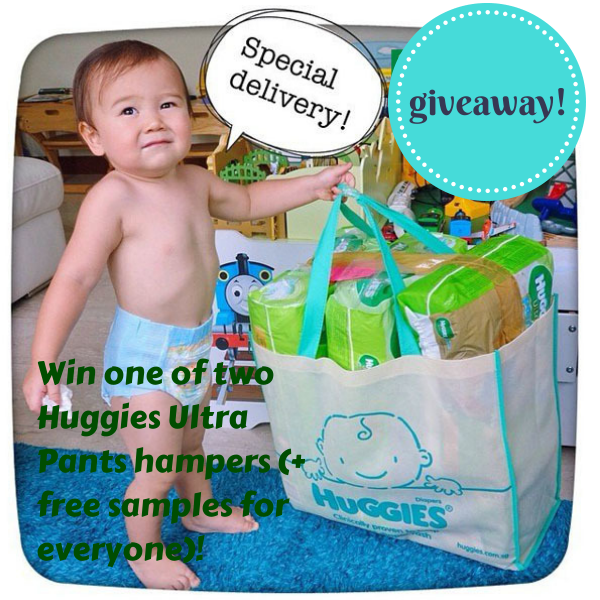 Here's something super exciting for you guys living in Singapore!!!
Obviously, "super exciting" only works if you're 1) a parent, and 2) have a diaper wearing kid.
Otherwise, this may actually be super boring. But that's just semantics.
Carter has been wearing Huggies Pants ever since we moved to Singapore, 'cos I thought they were the best. Now, they've launched their new Huggies Ultra Pants which are blimmin' good!!
Read about what I think of the Huggies Ultra Pants here.
There's also a fabulous giveaway going on there at the link, and if you SMS the below, you get a FREE 3-piece sample of the new Huggies Ultra Pants!
SMS to "76677?:
HUP B02 <YourName> <DiaperSize> <KidGender> <YourEmail> <YourMailingAddress>
I say it's a bit insane to just say no to a total freebie, so even if you don't have a diaper-wearing kid, just search around til you find a relative or friend with one, and send the free sample to them (TIP: you can also tell them you're sending them an early birthday present to their kid! And if they are a bit surprised you sent them 3 diapers as a 'present', tell them at least it's a practical gift 😛 )
So here's my darling son Carter, fancying himself as Singapore's Top Model, strutting his stuff. Don't mind the baby cellulite – he's not fat, he's just big boned!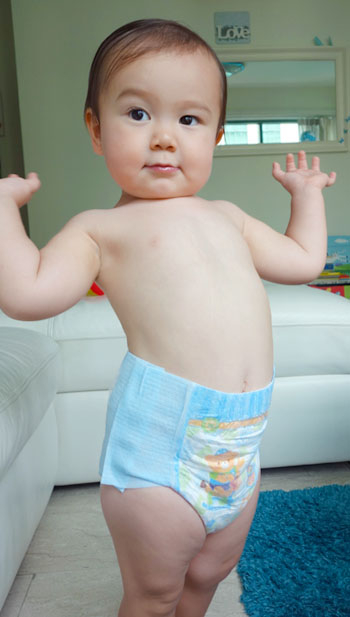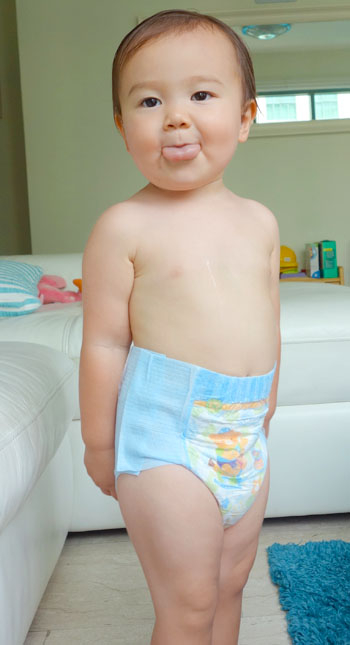 Let's Chat!