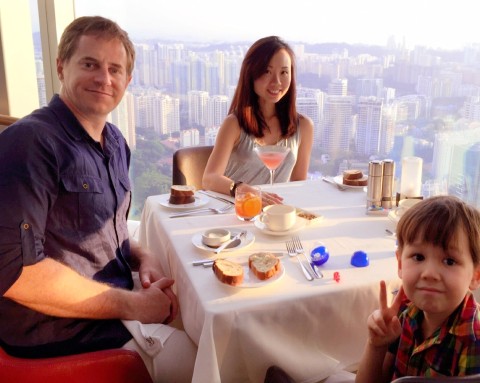 Brought our eldest son on a date way up high overlooking Singapore. Salt Grill & Sky Bar by Luke Mangan is one of my favourite places for steak.. plus, that view!
The restaurant is actually pretty kid-friendly, with attentive staff and an enticing childrens menu. And.. I figure dining out with the boys is a great way to show them how to treat their date, when they're all grown up 😉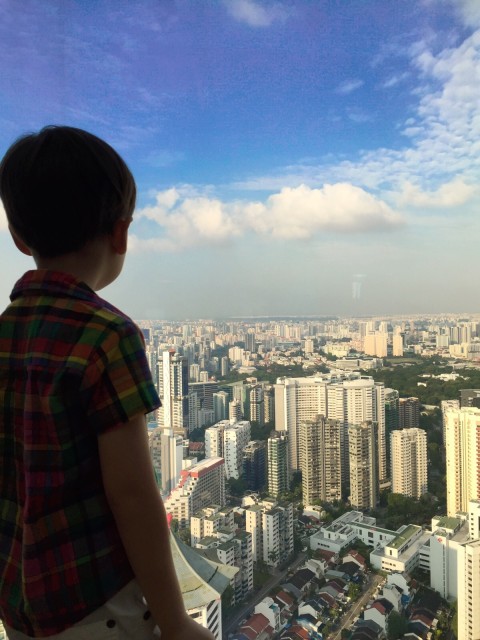 It's best to dine here at 6PM onwards, so you get sweeping views of Singapore city, and also get to capture the gorgeous sunset. Here's Hunter appreciating our concrete jungle 😉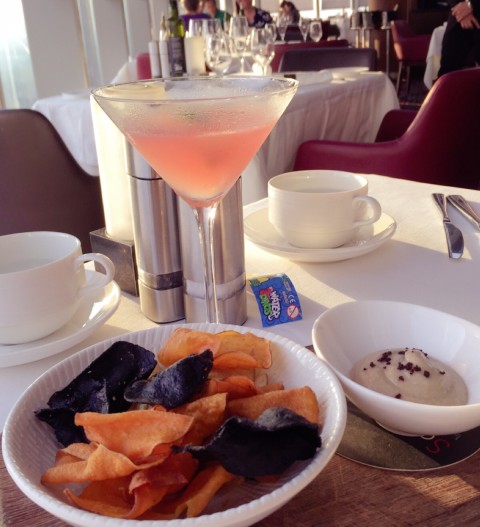 We kicked off with some cocktails and home made chips. I loved the truffled dip they came with, and I think of this as the fancy version of beer-and-fries 😉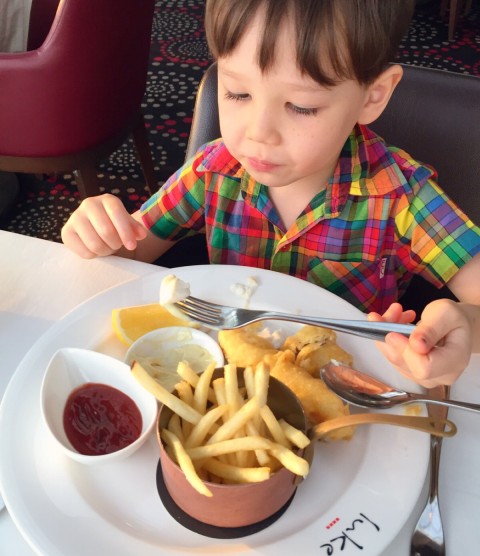 This was Hunter's dinner choice, the kids fish & chips. I thought it was decent value as it came with 2 large chunks of fish, which was deliciously moist on the inside and crisp on the outside.
Only thing I would suggest is to include some steamed vegetables on the side – there wasn't a veggie in sight here!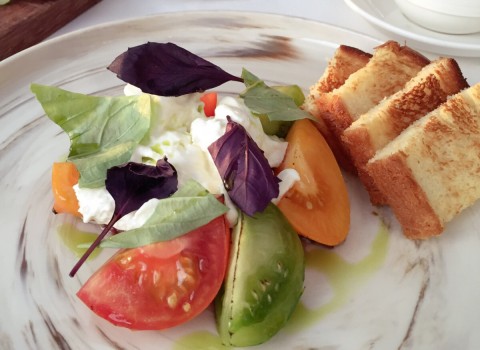 I can't ever resist once I spot Burrata ($29) on the menu. The creamy, light, chilled cheese paired so well with the multi-coloured heirloom tomatoes.
Only issue? The dish was t-i-n-y.. I was expecting about double the portion size, given the price.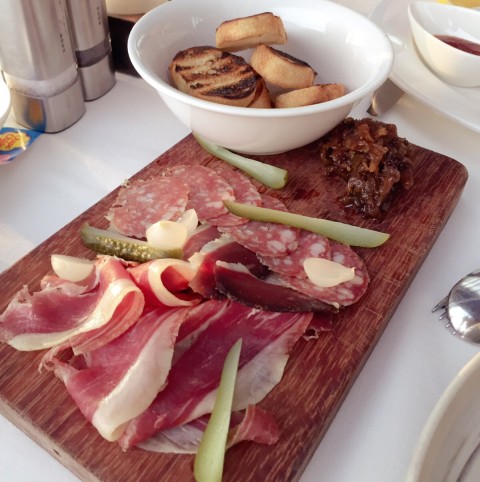 Nothing whets the appetite more than a good 'ol Charcuterie ($31) platter. The thin shavings of Iberico ham and salami were a delight. The little bread pieces were a tad skimpy, but I assume you could ask for a top up.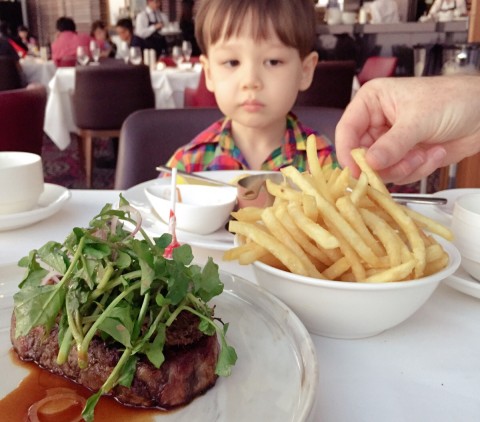 Salt Grill & Sky Bar do amazing steaks; this time I had the 300g New Zealand Angus pure sirloin ($82). I don't understand the pile of watercress on top of the steak – it seemed a bit redundant (and I also really dislike watercress!) – I'd have preferred a fresh salad to the side.
The steak, though, was perfectly cooked and absolutely delicious. You can't go wrong with a high quality slab of meat, char grilled and resting its in own juices!
Of course, Truffle oil and Parmesan fries ($14) are a must. They really should be included with the steak dish, but oh well. Shoe string fries are my weakness, so I adored these!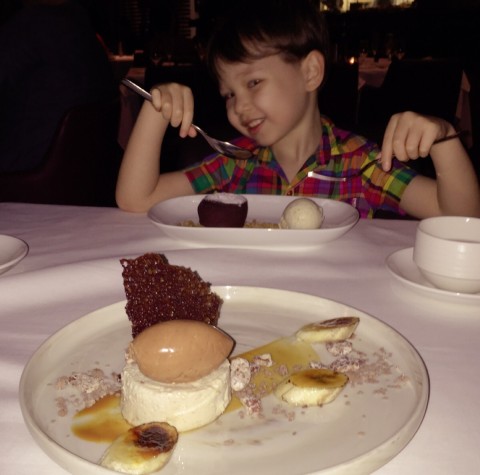 My beautifully presented Banana Parfait with Peanut Brittle, Chocolate Mousse and Salted Caramel Sauce ($19).The mix of sweet, salty, creamy and crunchy was fantastic! An exquisite dessert, and I'd re-order any time.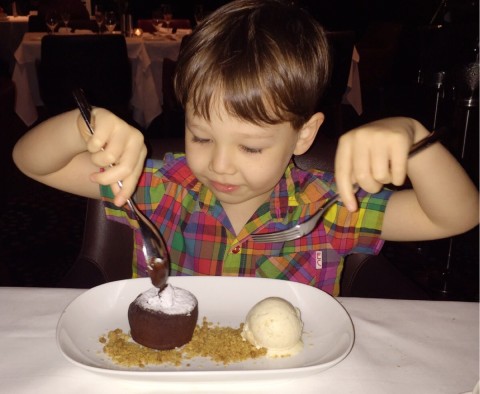 You can't go wrong with Molten Lava Cake and this one came with a scoop of vanilla ice cream and biscuit crumble. Candid shot. Hunter really did dig into this with much gusto! No posing required 😉
Salt Grill & Sky Bar is particularly nice in the afternoons and early evenings, since you can enjoy your meal with the sunlight streaming in from the floor-to-ceiling glass windows. Though, for a romantic date, nothing beats night dining above a twinkling city!