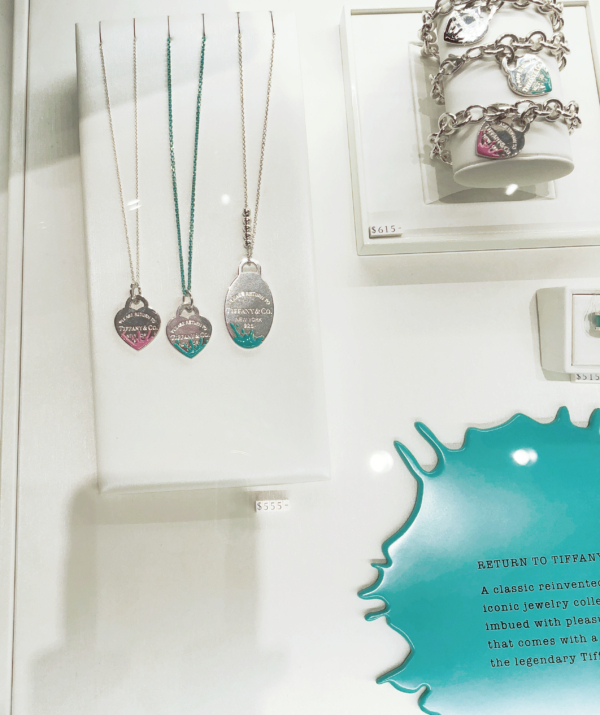 There's something about Tiffany & Co turquoise that makes me go 😍
The Tiffany & Co turquoise blue 30″ chain caught my eye when I was in their boutique because – hello – that gorgeous colour! The chain is shot through with twinkles of turquoise enamel and shiny silver.. so it's really sparkly. 
"Does it come with gold, instead of silver?" I asked eagerly. I'm not a silver person, you see. 
No, she said. Scrunching up her nose just a bit, she said it would look a bit too dated if it was a turquoise+gold combination. I agree.. but unfortunately for me, I do like vintage/dated/old stuff.. so I'm a yellow gold kinda girl all the way!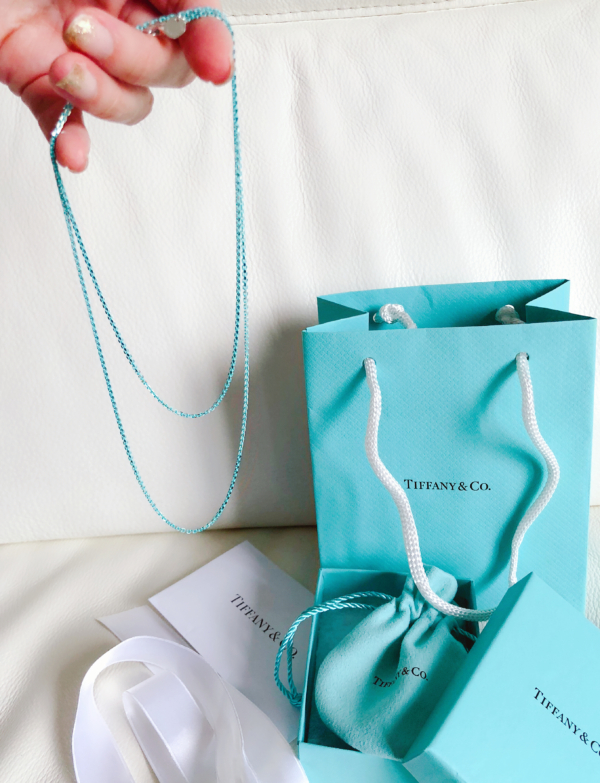 I specifically wanted a long chain necklace, because most of my chain necklaces are short. It's my one and only turquoise coloured necklace and I absolutely love it!
Granted, I do feel it looks a tad childish and not at all classy, given the cute colour and long (read: casual) length. In fact, the random person who saw this from me could assume I bought a cheap $5 kids necklace, instead of a Tiffany & Co jewelry piece. But… c'est la vie for them, because I love it and I bought it for ME to enjoy!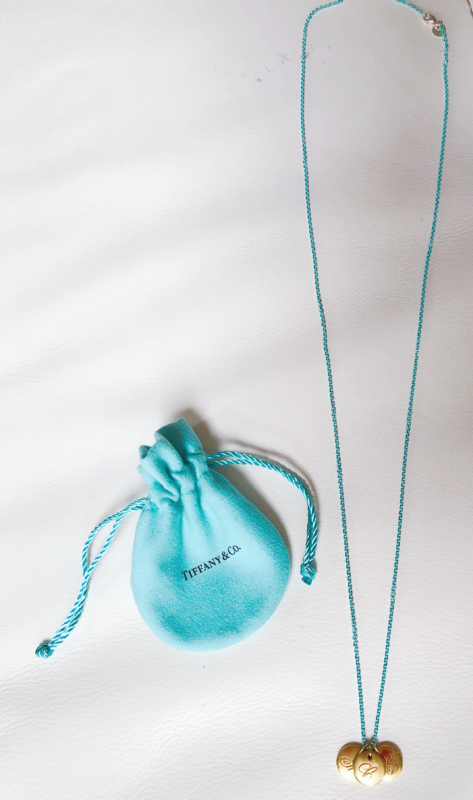 The boutique pairs it with their Keys collection, and it looks really gorgeous that way. But I had other ideas…..
I have my 3 solid gold Tiffany & Co initial charms on it. They are super special to me because they bear the initials of all 3 kids.. and all 3 charms were a gift from Chris.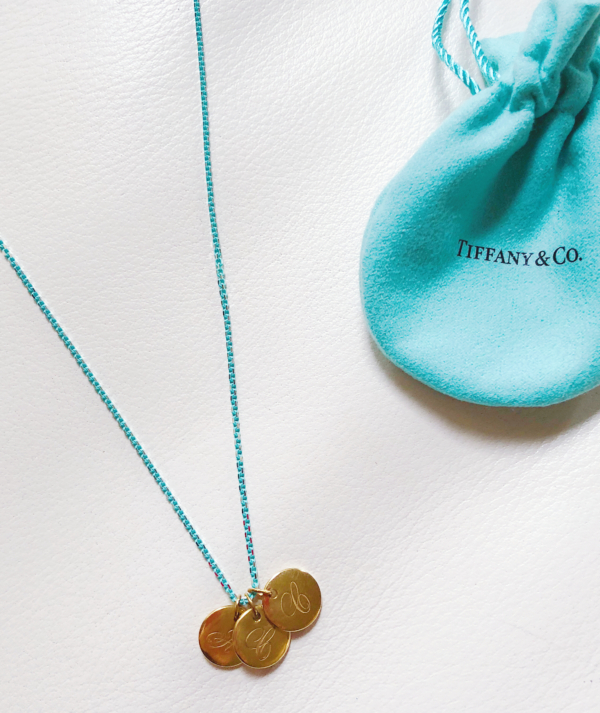 The necklace is technically supposed to be paired with a silver or white gold pendant, since it's silver-based. But I love gold! Do you reckon it looks super odd, or it's alright?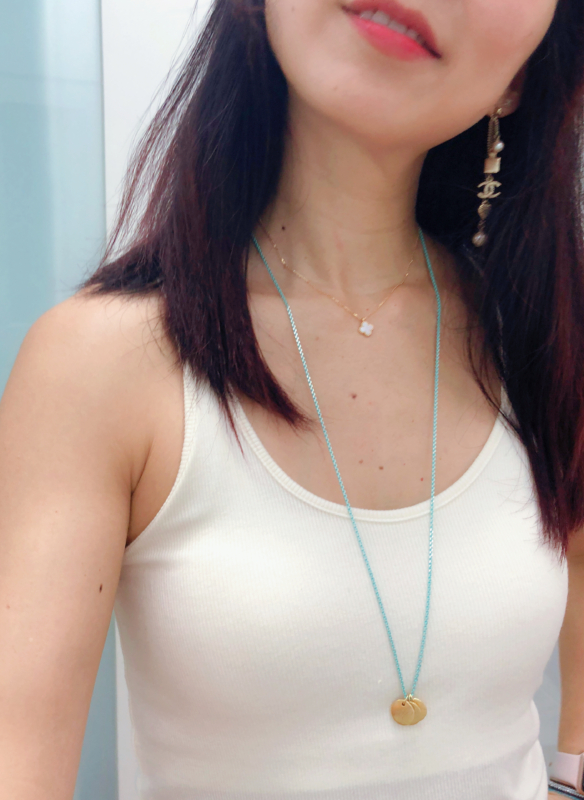 I think the length is perfect on me. And because the 3 charms on it are so meaningful to me, I basically wear this necklace constantly.. only taking it off for my shower and when I'm asleep at night. I just love this cute little piece of jewellery! 🙂