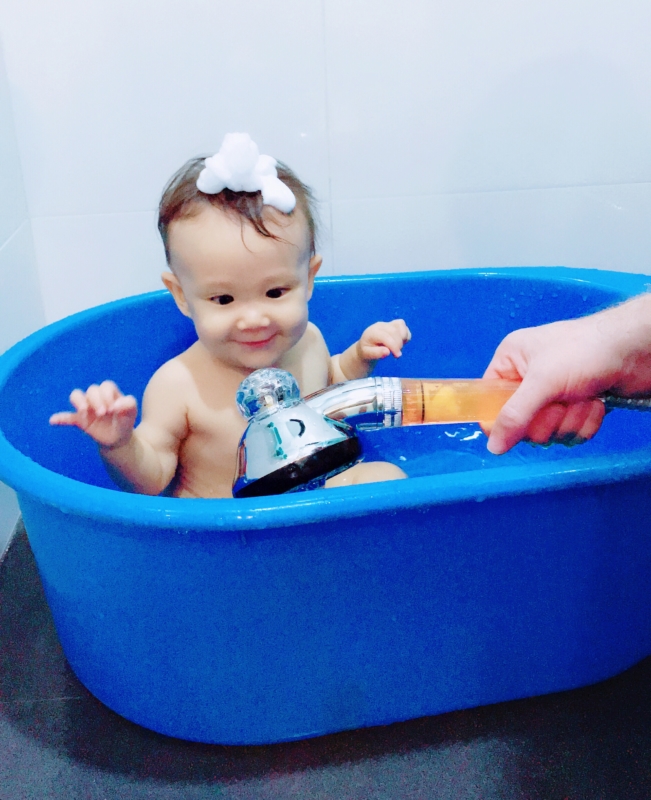 SPECIAL DISCOUNT CODE ALERT!
Use code BEVERLY20 for 20% off storewide at Sonaki!
(valid from March 23 – March 30 2018 inclusive)
I've been a mega skincare junkie since my university days (makeupalley, anyone??), so I would consider myself fairly well-versed in the various ingredients and acids available in skincare products. Purely driven by my own vanity 😛
Out of all the options, Vitamin C is my must have skincare product for my face. You can read more about it here at Paula's Choice, which is a bit of a skincare/cosmetics bible for those that are interested in the medical part behind the topic.
But, here's an except on why Vitamin C is so beneficial for the skin:
When added to your daily skincare routine, well-formulated products containing vitamin C provide a range of benefits, from helping to even out your skin tone, shielding skin from the visible impact of pollution, significantly improving hydration, and keeping your skin looking younger, longer!
So I was really intrigued when I was introduced to Sonaki's Vitamin C shower heads. I was a bit confused, Vitamin C…. IN the shower head? Turns out the Vitamin C powder is in a refillable cartridge, which is attached into the shower head's handle. Like so: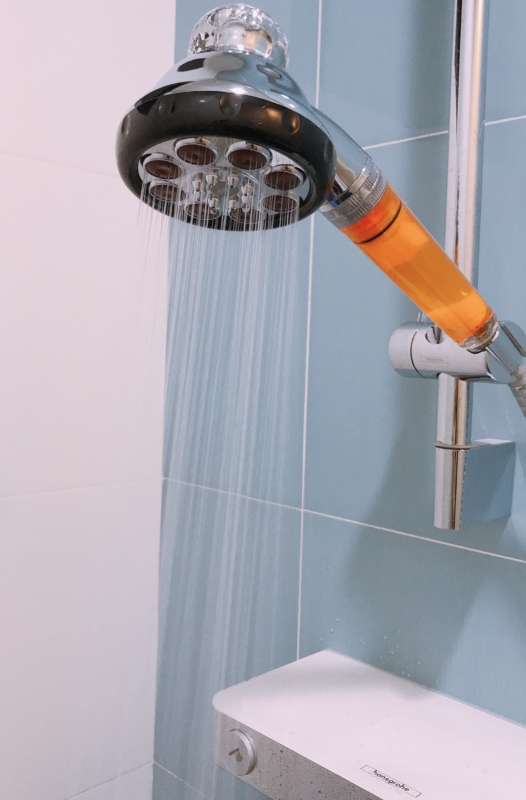 Singapore's tap water contains chlorine in it. Fully within WHO's global standards so it's drinkable, but there is still chlorine in it which dries into our hair and on our body after a shower. This means that
filtering chlorine naturally with Sonaki's VitaC Showerheads will enable a super clean and chlorine-free shower.
Would I be keen to try it out on myself and my kids?
YOU BET!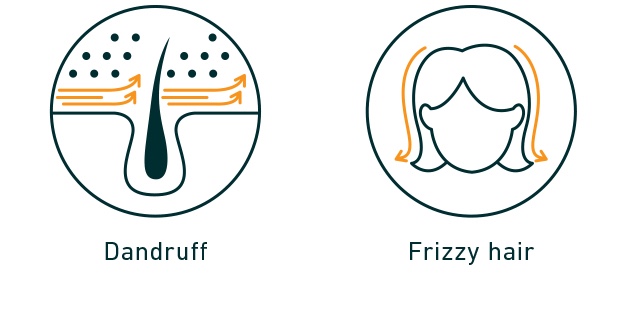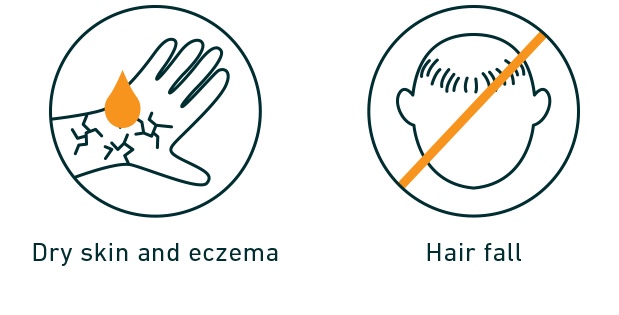 Suitable for babies and people with sensitive skin, these are the above issues that these Sonaki shower heads are known to treat.
Me? I'm all LOVEHEART eyes over the "Frizzy hair" one, which is my main issue! I've also heard that these shower heads help to maintain hair treatments and hair colour longer (since chlorine is a known stripping agent), so this is great for people with coloured or treated hair and want to make their nice hair last.
And, since we have 3 young kids, I'm also all for less chlorine and filtered water on their skin and hair.
Installation was so easy I felt compelled to double-check online on whether I'd done it correctly. It was, literally, "screw on and you're done".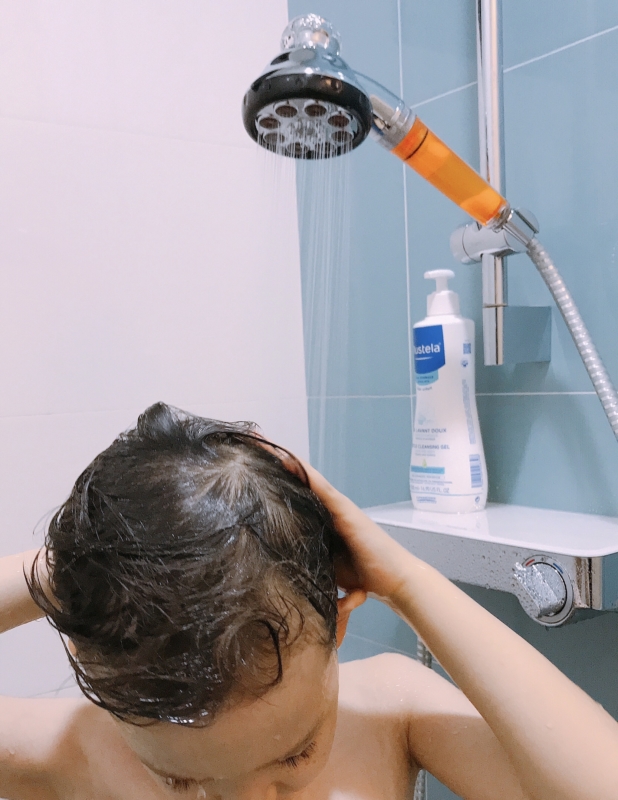 Hunter is using the
Sonaki 'Crystal' Vitamin C shower head
. I
much
prefer this one over their Lotus shower head, simply because the
Crystal showerhead has a knob that adjusts the volume and water setting
(shower, rain, and massage).
The kids use stronger pressure when washing and rinsing their hair, to ensure all the shampoo is thoroughly rinsed out and their hair is clean. They then turn the nozzle to a softer shower pressure, so it's soft and comfortable on their body when they rinse off.
Incidentally, the Vitamin C cartridge is see-through and offers a bit of entertainment for the boys as they watch the water fizzle through the Vitamin C particles before water comes out of the shower head.
We've used this particular shower head (above) for a month now, so you can see how the Vitamin C powder has reduced, as it works away to remove chlorine from our water.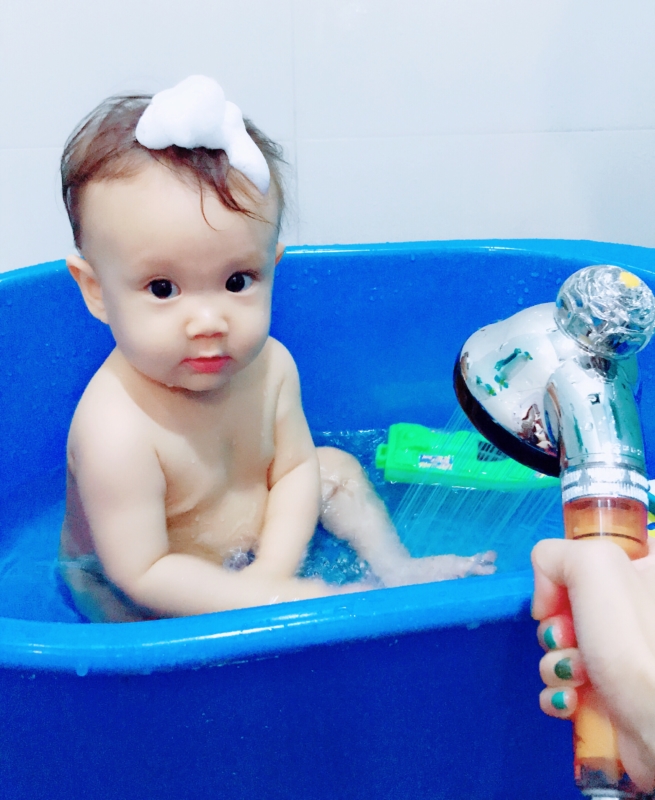 And here we go…. chlorine-free water for the baby!
Sonaki Vitamin C shower heads are suitable for newborns and up
.. and better to shower their sensitive baby skin with chlorine-free water, right? Especially if water gets in their eyes and mouths.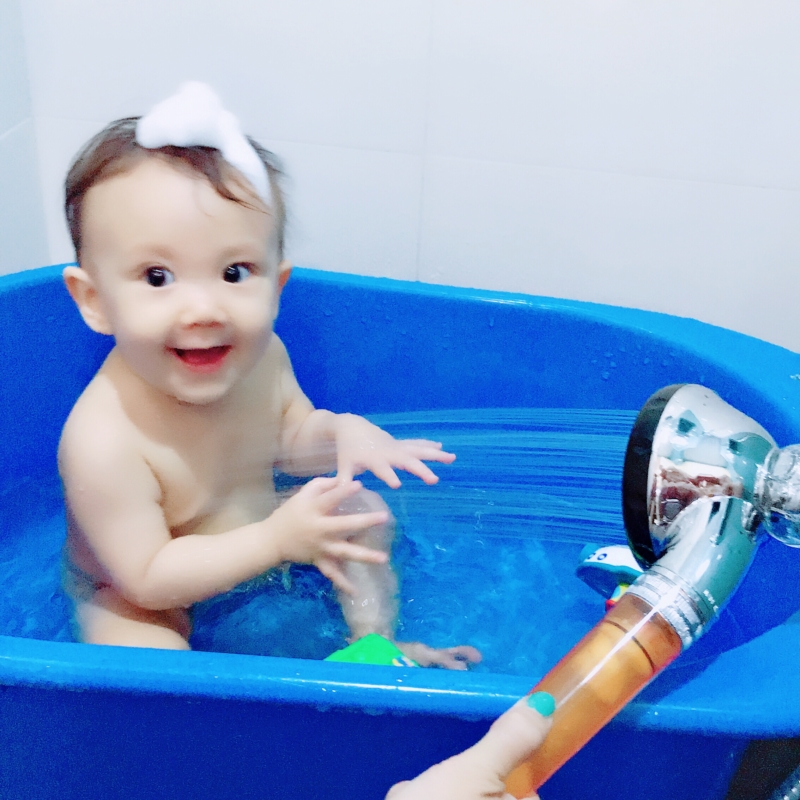 Tickling her with the water spray. Happy baby, happy mummy!

Singapore has up to 5 times more chlorine than Australia and the UK
… something that really surprised me. So if these shower heads remove up to 99.9% of chlorine and chloramines in our water, then it's totally good with me.
This doesn't just work for young families. I passed my parents a set as well, as neutralising chlorine in our shower water is great for people with dry skin or those concerned with hair loss. This is why I reckon these make a great gift for parents.. especially if (like me) you tend to run out of gifts to buy them that are practical and useful.
They also make a meaningful baby shower gift, and a whole lot more unique than just gifting a set of baby clothes 🙂
You can check out the Sonaki Vitamin C shower head range here.

SPECIAL DISCOUNT CODE ALERT!
Use code BEVERLY20 for 20% off storewide at Sonaki!
(valid from March 23 – March 30 2018 inclusive)