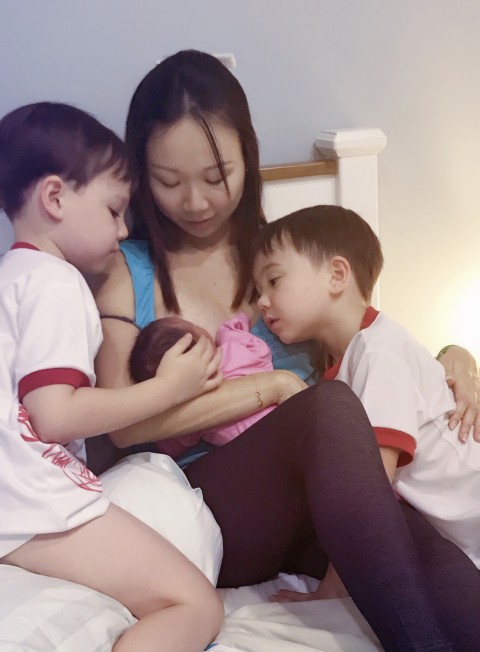 We look quite the picture of serenity and bedtime bliss, don't we?
Actually, the reality is that while Chloe was nursing peacefully, the boys weren't actually gazing lovingly at her, but were just fascinated with the whole nursing process.
Hunter, after some inspection, was satisfied that he's gotten it all worked out.
"So it's basically like a sponge, yeah? The baby squeezes it with her mouth and all the milk comes out?"
I think that's a pretty good analogy!