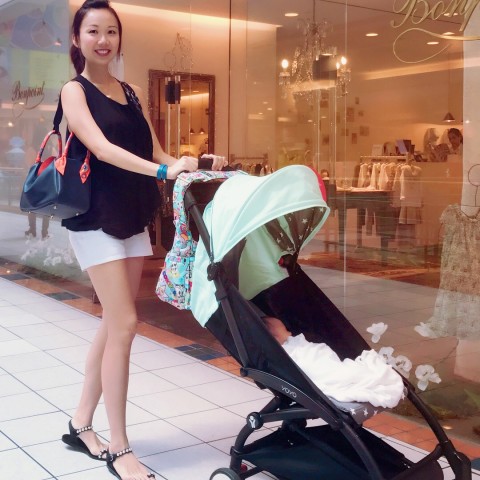 Out having brunch with my baby!
I've been a major sloth for the past 2 weeks since giving birth. From daily exercise and walking about 15,000 steps a day….. to ZERO exercise in an instant. The only 'exercise' I do now is to go from my bed, to the couch, to the dining table. It's part of the reason why I am dying to get back to my yoga, and also because all my muscles are itchy from lack of movement. I loathe being so immobile!
Thankfully, I'd only put on 9KG for this third pregnancy (I put on 16KG with Hunter.. omg). And I dropped 8KG of that around 5 days after giving birth.
My last 1KG? Still stubbornly sticking around – it loves me and refuses to leave 😉
My weight loss program right now is very basic – breast feeding round the clock.
The little milk monster has put on 0.5KG in under two weeks, and is starting to get chubbier..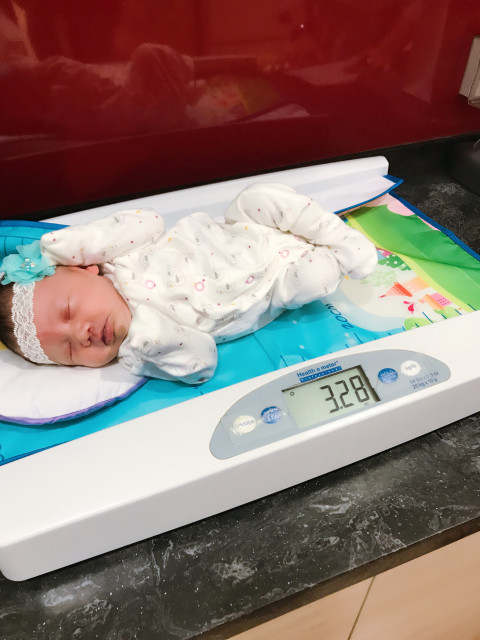 Yes, her weight is a far cry from her two brothers' at birth, but it's actually very novel and lovely for us to hold a teeny tiny newborn. Everything about her is so s-m-a-l-l!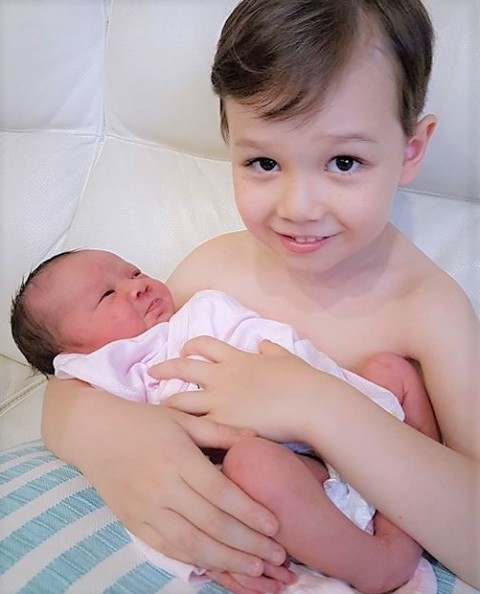 Hunter, my doting oldest son. He's had to deal with a change of routine, seeing  Chloe constantly stuck on me nursing, and Chris and I constantly warning him and Carter to "be careful" around Chloe.
Chris is taking the boys out on one-on-one dinner dates, to give them more undivided attention.. and I'm planning to do the same soon too.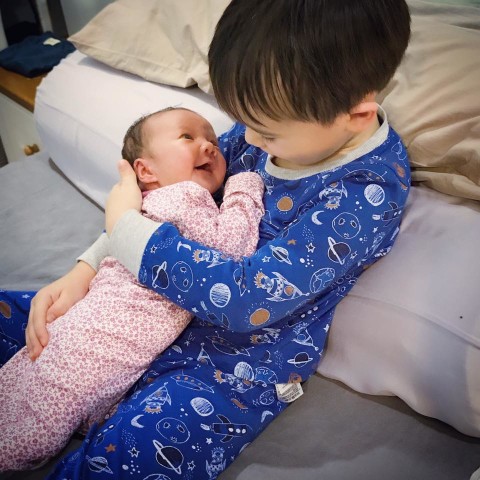 Carter, my sweet as sugar kid. He's always asking to hold Chloe, and will gaze lovingly at her. He treats her like his precious little doll, ironic as he doesn't like playing with dolls at all 😉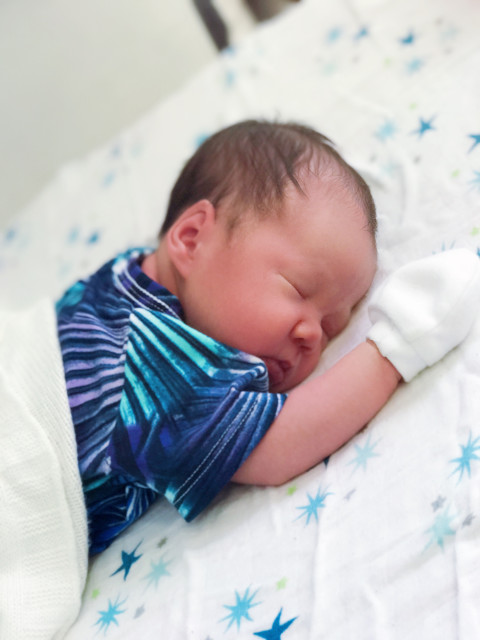 We're still trying to get into some semblance of a routine as a family of five. Evenings are particularly hairy, it's no simple task trying to organise three kids' dinner/nursing and bathtime and bedtime routines! Still much settling in to do and get used to… but I think we are getting there 🙂