I rarely hear of at-home massages in Singapore, especially if you're after a very hygienic and professional one. When you're 9 months pregnant, though, you really welcome the luxury of having someone coming to you, instead of waddling your giant pregnant self to the spa 😉
The Outcall Spa offer at home pre-natal massages in the comfort of my home. I LOVE that it eliminates the need for me to plan travelling to/from the spa (I don't drive now that I'm so big) and – better yet – I don't even need to put on decent clothes since I'm just at home!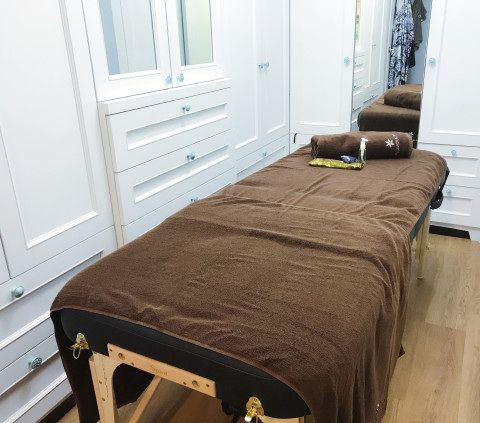 The Outcall Spa's Signature Pre-Natal Massage is heavenly. The spa therapist and driver arrive to set up the massage bed, and drape clean towels over it for you to lie down on.
I was surprised that they also provide disposable underwear, a soft eye mask, their own lamp and music, and a selection of various oils to choose from. Basically exactly like what you would expect in a spa, but in your own home.
I've been feeling pretty terrible physically in the past week… just big and heavy and achey all over. I don't walk much anymore and everything just seems too difficult. So I was really REALLY looking forward to my massage.
My therapist listened closely to what I wanted and gave me a fantastic firm massage. I'm often a bit ticklish during massages (cannot stand it when they stroke me up and down…. soooooo ticklish!!) so I was really grateful that I could truly relax and not fear being tickled senseless by her.
She spent some time massaging my lower back and especially my bum. I had NO idea how good a bum massage feels when you're heavily pregnant, and had to concentrate hard so I wouldn't start moaning 😛
Other little perks I loved was the wet wipe on my feet at the start (so refreshing!) and the killer head massage near the end.
I also fell asleep for a bit during the middle of the massage, which is rare as I'm usually so panicked about being tickled that I can't relax fully.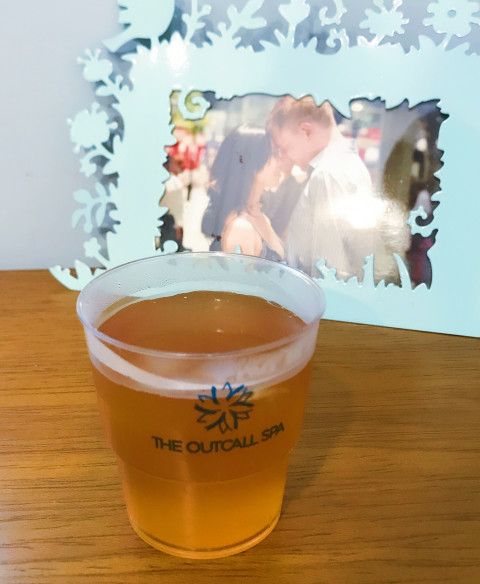 I was a bit bummed when the 90 minutes was over. It went by too quickly! Perhaps a 120-minute option should be made available 😉
Since I was at home, I simply jumped into my shower for a quick wash-off while they packed up. Then I was treated to a cup of home-brewed ginger, pandan and gula melaka tea.
OMG THIS STUFF IS LIQUID GOLD.
The massage therapist proudly told me she brews it freshly herself. It was absolutely delicious and I reckon The Outcall Spa should offer the option to purchase a giant flask of it!
I really could get used to these little luxuries in life…. Thanks The Outcall Spa!