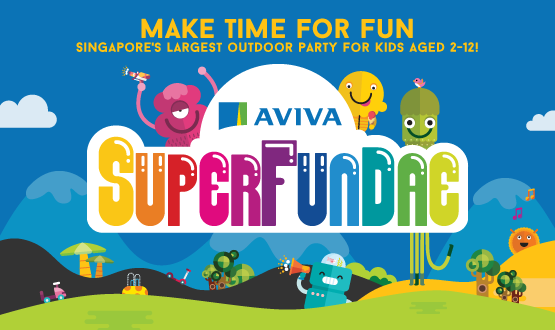 Yay Aviva Superfundae is back this year!
And this time, there's exclusive discounted tickets you can get… just read on 🙂
Aviva Superfundae our family's favourite full-day event, and so much fun that the kids still remember it. You can see my blog post on Aviva Superfundae 2015 here.
For Aviva Superfundae 2017, the venue is back at Gardens By The Bay, which means families have l-o-a-d-s of space to spread out and run around. There are 5 zones with over 30 games and activities spread out within them.
PasarBella is back to cater the food, and we are particularly looking forward to the outdoor movie screening again!
So here's a little exclusive discount for you guys –

Apart from getting in some good quality time as a family, it'll also be really fun to go along with another family.. and let all your kids loose to play. Another idea would be to surprise the kids' grandparents with a set of tickets, and make it an (extended) family day out! Grandparents can chill and wander around while the kids play, then everyone can settle down on the grass for a picnic dinner and outdoor movie.

We are sooo looking forward to being there in two weeks!