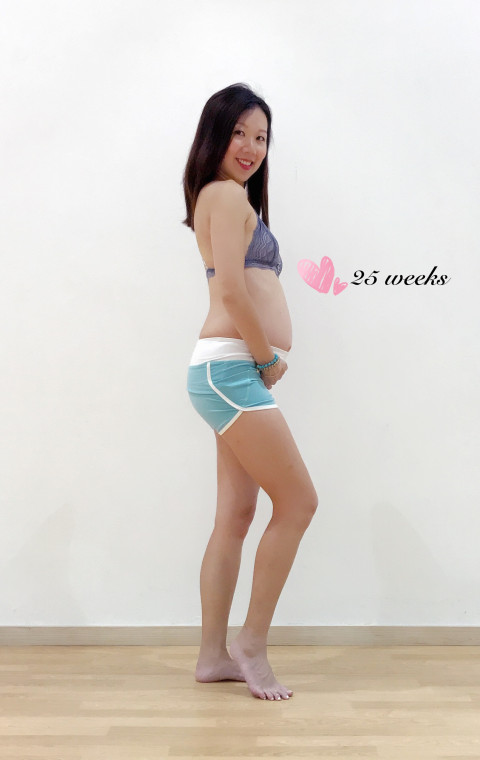 6 months pregnant!
It's immediately obvious I'm pregnant now, and I've even got the waddle to go with it. I've put on about 5KG so far, and as usual, it's mostly sitting in my hips/bum/thigh region.
I generally feel pretty good now, with a HUGE urge to exercise all the time. I do about 1 hour of either yoga and/or strength training daily… and I'd do more if I wasn't afraid I'd overdo it. The endorphin rush I get is fantastic! I always feel really good and my head feels really clear afterwards, and most of all – baby girl goes straight to sleep when I exercise.
She's otherwise crazy active!
She kicks, twists and churns up a storm inside me.. pretty much non stop through the day. I remember Carter doing this to me, and he's now a super active kid, so I'm a bit nervous 😉
The only saving grace is that once I lie down at night, she goes to sleep and stays still until I wake up in the morning. Here's hoping that translates into her activity levels once she's out……