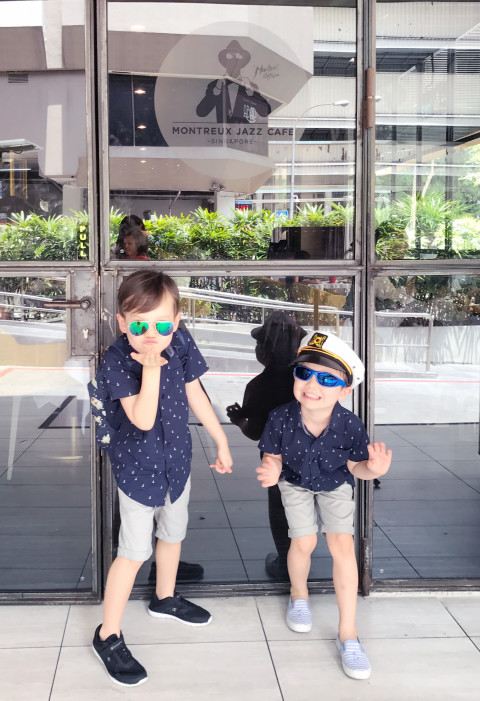 "It's a place for kids?"
"Can we order our own food? ……what kind of kids games are there?"
The kids were brimming with questions when I told them we were checking out the Weekend Jazz Brunch at Montreux Jazz Cafe in the Pan Pacific Orchard hotel; a unique concept that's all the rage in NYC and London and fruitautomaten nederlandse has made it's way to Singapore.
Frankly, it all boiled down to 3 things that made me go HELL YEAH!!!!
Free-flow champagne, wine, and beer. No secret that, pregnant or not, I get absurdly excited when I see free-flow alcohol.
Dedicated entertainers to keep our kids occupied for 4 hours. They didn't even bother to come sit with us at our table, leaving Chris and I with 3 hours to kick up our heels and actually talk to each other with eye contact. What a novel experience!
Live jazz music. It makes for a really relaxing afternoon to have a live band playing while we sat – ALONE  SANS KIDS – at our table. Like real adults!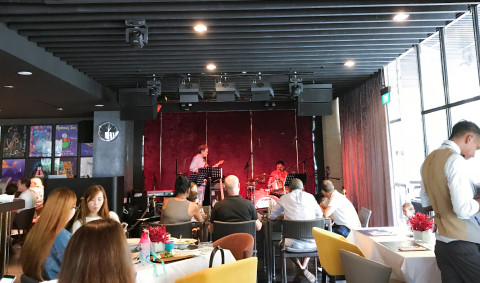 The restaurant isn't very big, with perhaps 10 tables tops. It's, oddly, situated facing Orchard Towers (ie. Singapore's nightlife strip).. but the consoling factor is that it's housed in the chic Pan Pacific hotel.
The decor is moody, plush, and service was very attentive.. with our orders taken swiftly and food arriving just as swiftly.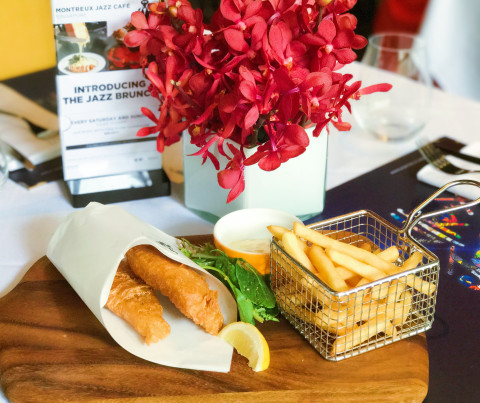 This Fish & Chips from their Kids menu looked so.. adult! I love it when kids meals are served just like adult meals, sans cheap plastic plates and cutlery. This was promptly gobbled up so I didn't get a chance to try it.. I assume it was good.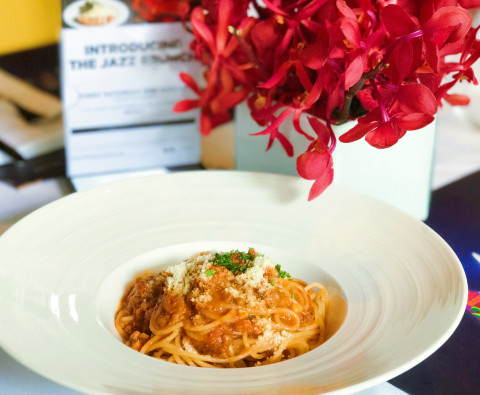 The other kids meal we got was the Spaghetti Bolognese, also arriving like a fine dining meal.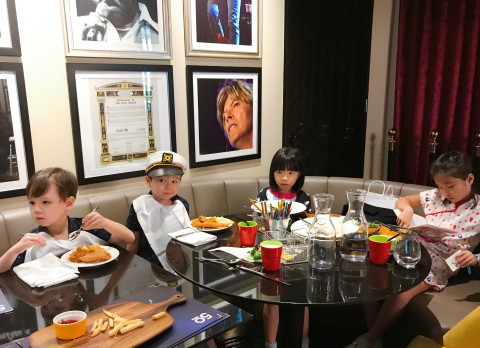 The kids are served their lunch in a large, separate, curtained room. It's pretty adorable as they are treated like little adults, with proper kid-sized silver cutlery and dining on plush couches.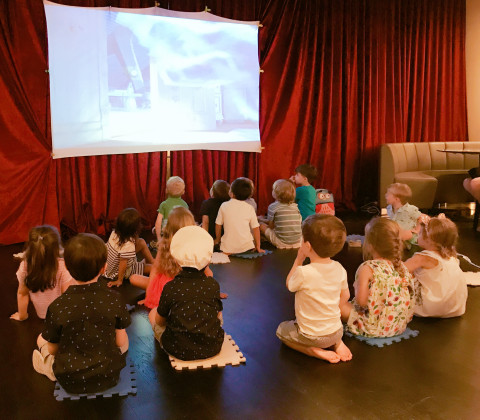 After that, everyone settled down to watch a movie, which my kids were delighted with.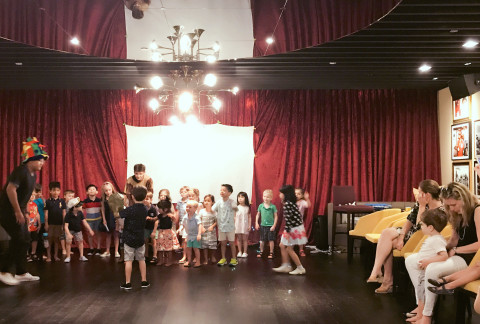 Post-movie, the kids entertainers rallied the kids together to do a little creative skit, and played a bunch of young-kid friendly games.
My kids were so thrilled with the casino paypal nederland whole event that the only time they came back out to our table was to breathlessly say, "I'm having so much fun!"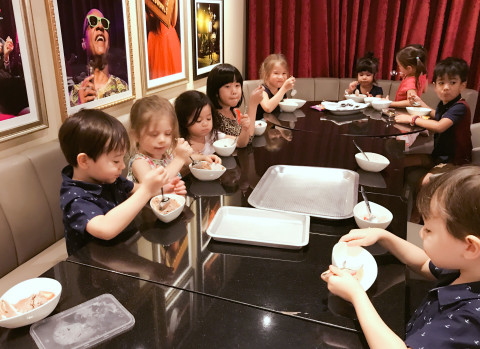 After games, it was dessert time. Only Movenpick ice cream is served here, natch!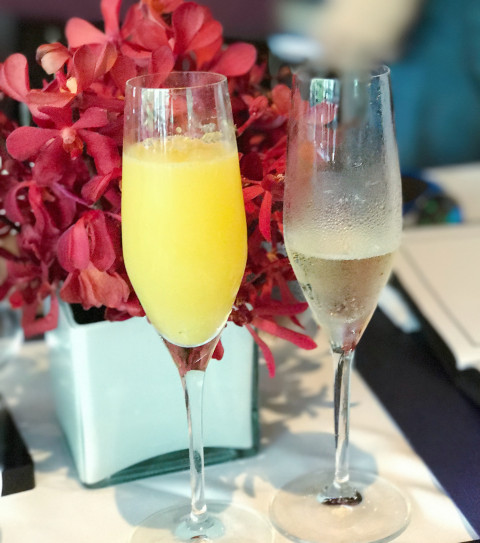 What did the adults do?
DRINK.
The free-flow Moet & Chandon Imperial Brut champagne is such a nice touch when dining without kids.
Mine was made into a mixer (champagne + orange juice), which I was served with an apologetic "Sorry… your husband said you're not allowed alcohol". Ah well 😛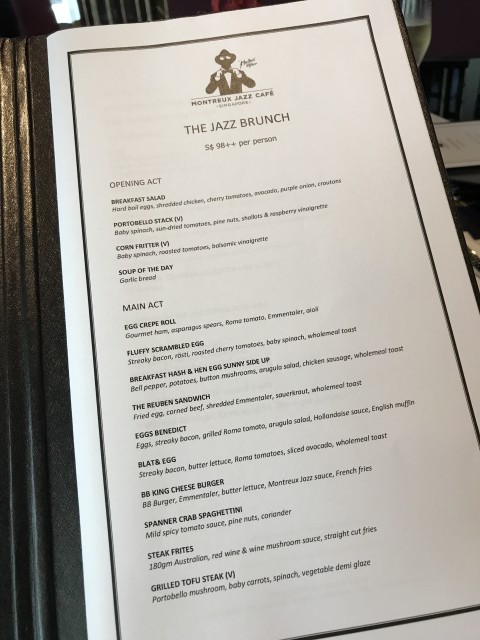 A snapshot of the menu. The way it works is, you pick an Entree, Main and Dessert off the a la carte menu. This is in addition to the Raclette Cheese Live Station and Meat Carving Live Station that is buffet-style.
Wait.
DID SOMEONE JUST SAY BUFFET????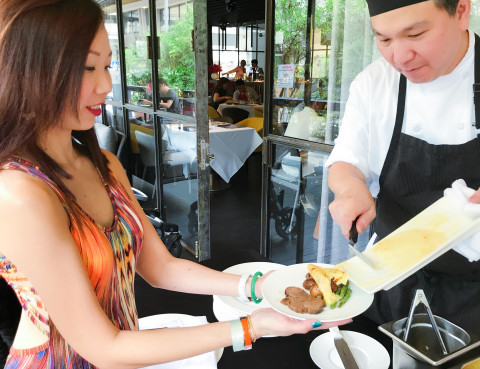 I went a little batty over the lamb and raclette cheese. And had several plates. Ahem.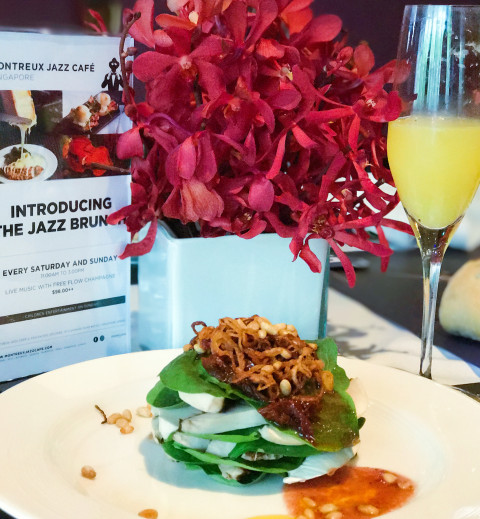 My starter was the Portebello Stack which looked gorgeous but was a bit dull. I loved the fact that it was healthy (my attempt to cancel out all that cheese I'd just eaten…), but thought it was pretty bland. It would be been perfection if the jackpot city casino erfahrungen mushrooms had been grilled with some garlic, just to moisten the dish and really pronounce the flavours.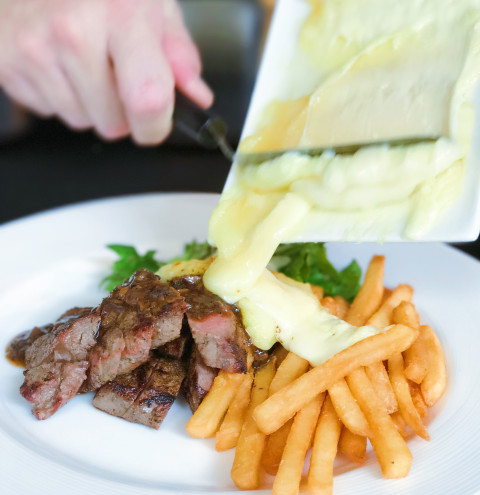 I thought the Steak Frites was OUTSTANDING. One of the loveliest steaks I've had in Singapore. The steak was grilled to perfection, with enough bite to it but with zero resistance or needing me to overly chew the meat.
Of course, we had the BRILLIANT IDEA to drench it in Raclette Cheese!
Yes, we felt terribly clever!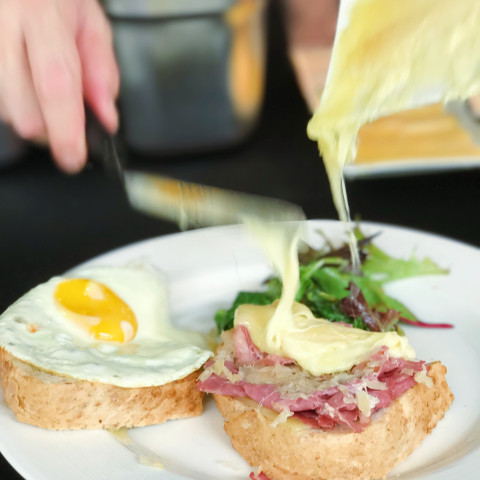 I can never resist a good Rueben Sandwich, and was really delighted with this one. The shavings of beef were done finely and the meat was incredibly tender.. offset very well with the sauerkraut.
Slathered with Raclette Cheese and topped off with a runny sunny-side-up egg?
OH. MY.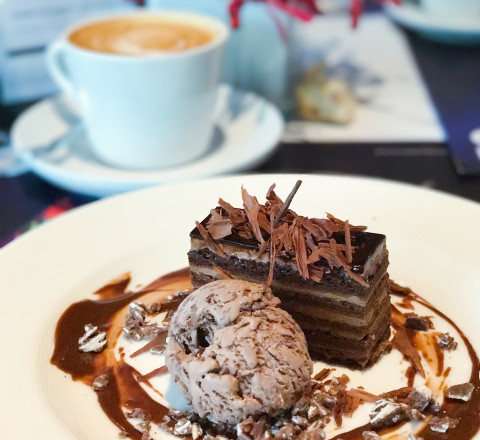 Moving onto dessert… which I was craving after all that cheese. The Chocolate Coffee Mousse is quite the winner if you're after something decadent. The Movenpick chocolate ice cream was studded with fine chocolate shavings that melted in your mouth – so luscious.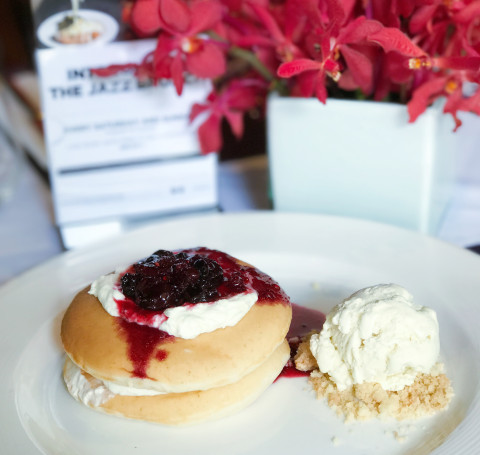 I thought the Pancake Stack looked pretty dull when it came out, but really enjoyed the fluffiness of the pancakes, and the Movenpick vanilla bean ice cream it was served with. In fact, this was my fave dessert!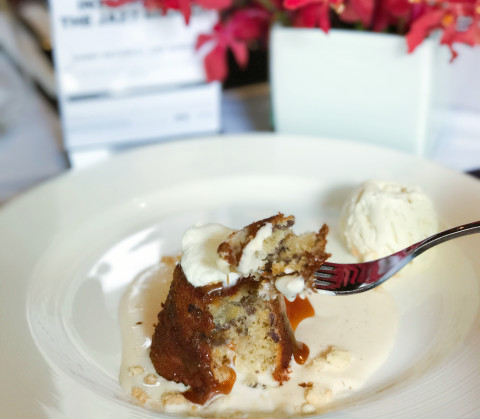 The Sticky Date Pudding, however, seemed to be the group favourite. The pudding was warm and moist, and complemented the Movenpick vanilla bean ice cream so well. It wasn't overly sweet and a lovely way to end our meal.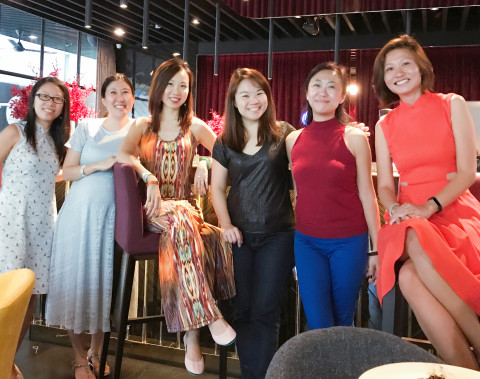 A group shot with all these lovely ladies!
Montreux Jazz Café Weekend Jazz Brunch is available every Saturday and online casino bestes spiel Sunday from 11am to 3pm. Kids entertainment happens on Sundays only.
Details of Montreux Jazz Café Weekend Brunch:
Dates : Every Saturday and Sunday
Dining Timing : 11am to 3pm
Pricing : $98++ inclusive of free flow Champagne, Selected Wines and Spirits, Draft Beers, and Soft Drinks
$78++ for non-alcoholic option
$18++ for the Children Menu
Dress code : Casual
Address : Pan Pacific Orchard, 10 Claymore Road Singapore 229540
Reservation : Call +65 6733 0091 or email reservations.sg@montreuxjazzcafe.com