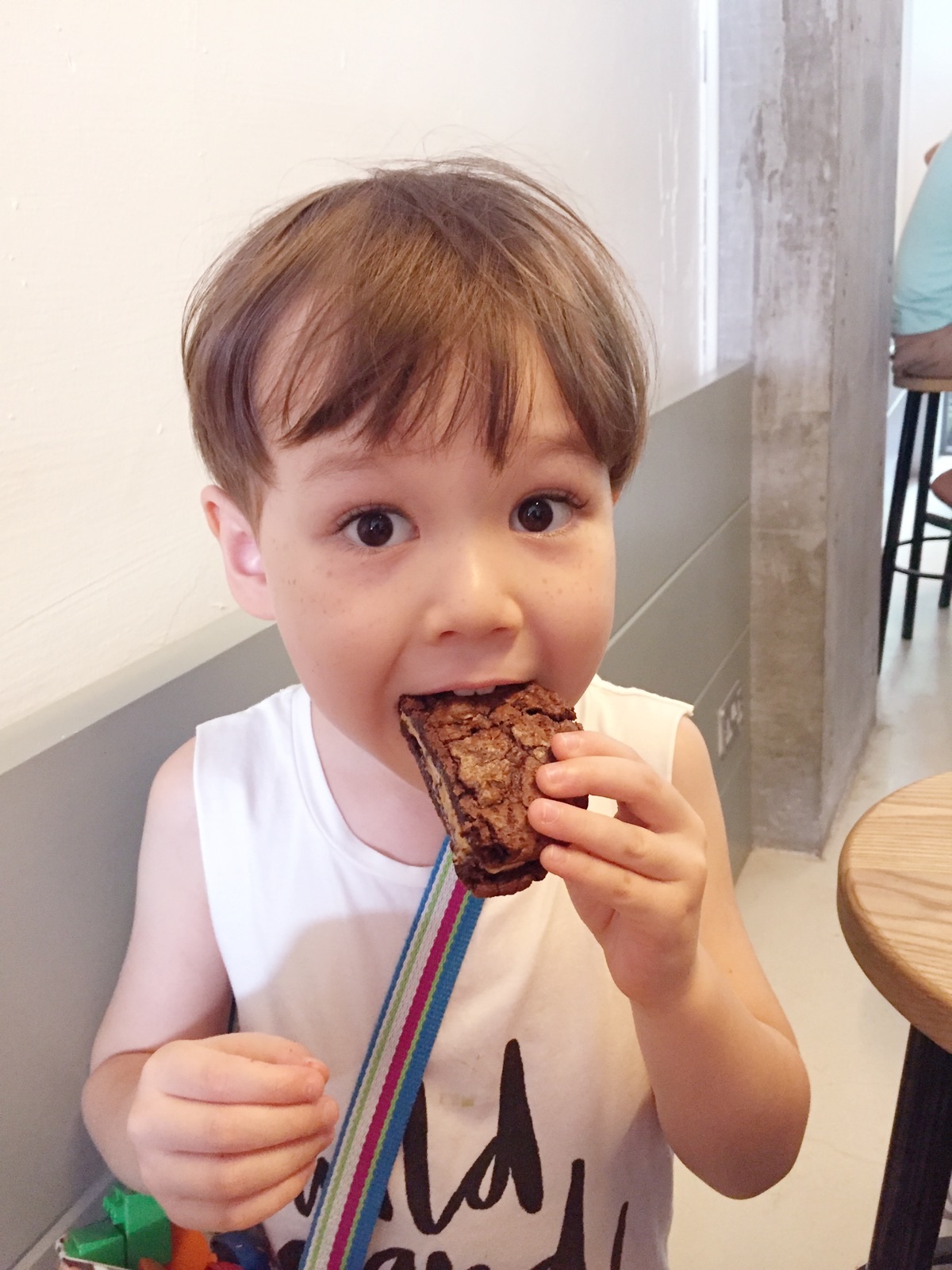 I first heard about PUNCH straight from the horses's mouth – not that I'm calling him a horse or anything. We were at Ronin Cafe having brunch, and after chatting with a fellow-diner there, discovered he was the owner.
He casually mentioned that he had another cafe, PUNCH, "just round the corner on the next street", so of course we had to go check it out.
We love PUNCH for Saturday brunch after my yoga class! The space is bright and airy, Hunter enjoys sitting on the counter seat watching all the kitchen staff in action, and the food and coffee is stellar.
Special mention also to the PUNCH staff, who are friendly, and are empowered to make every dining experience a positive one. Chris – not the most easily impressed – liked the place and liked the staff there.. so that's saying a lot 😉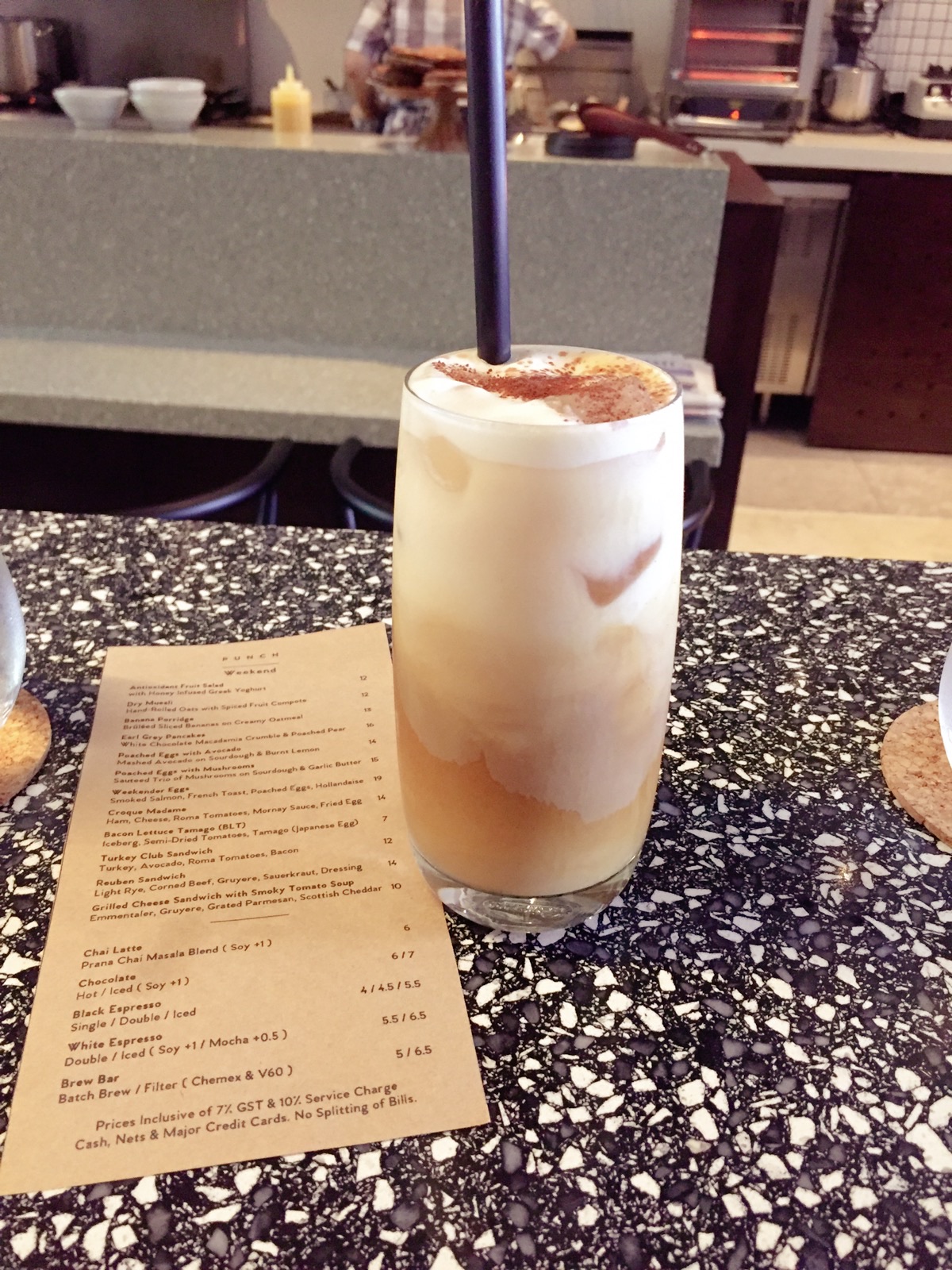 I'm a big fan of their coffee. It's roasted upstairs, I hear. Compared to Ronin's more subtle blend, PUNCH's is a little sharper and more robust. In my lay man's terms, it feels like a stronger coffee.
My White Iced Espresso ($6.50) really hits the spot after yoga, and it's stinking hot outside.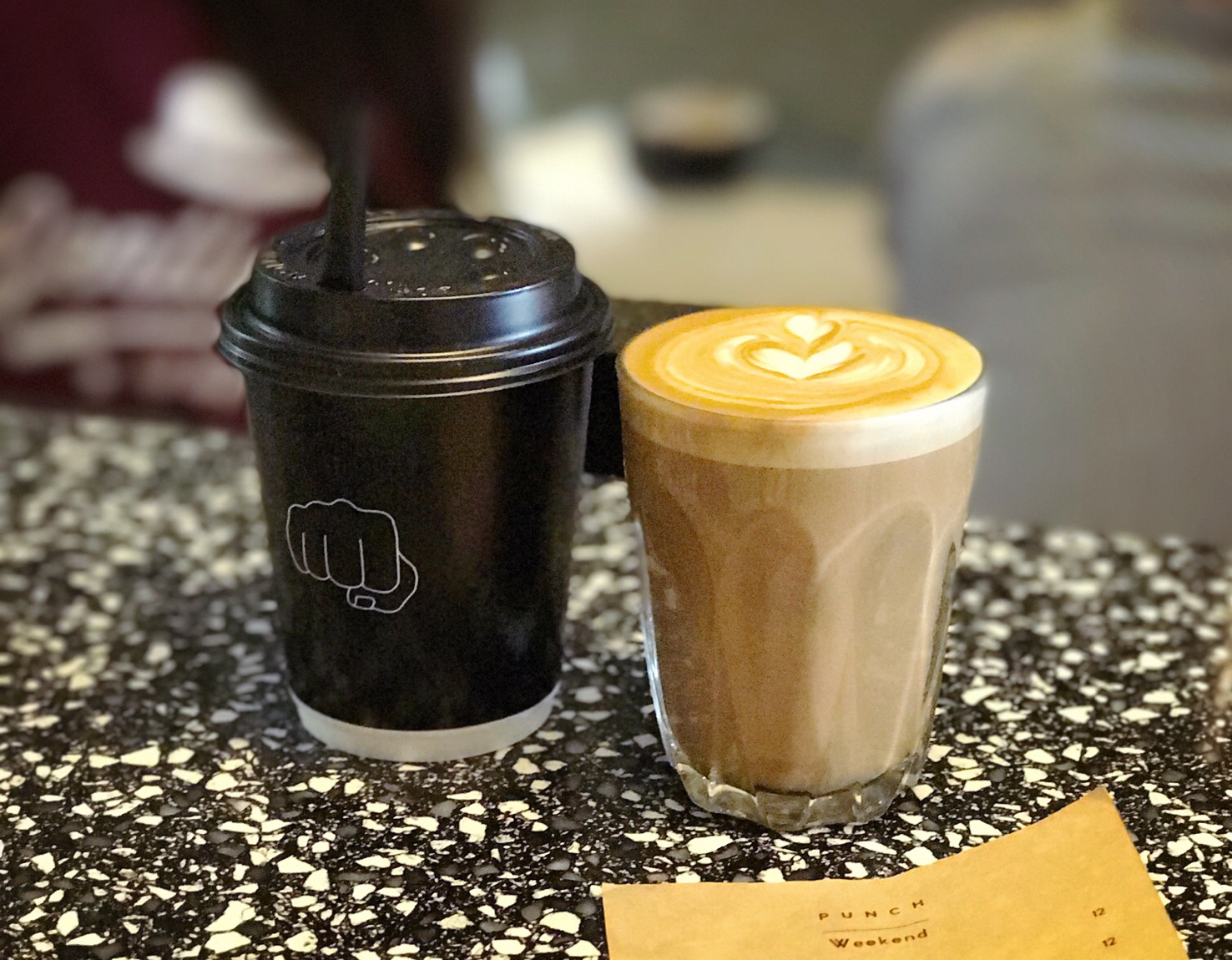 The White Espress ($5.50) served hot is stronger, since it doesn't have ice cubes to dilute it. I think I prefer it done this way, and it also makes me nostalgic for Australia because of the same glasses they use.
Hunter's plain water was thoughtfully served in a takeaway coffee cup with a straw – he was particularly delighted with this!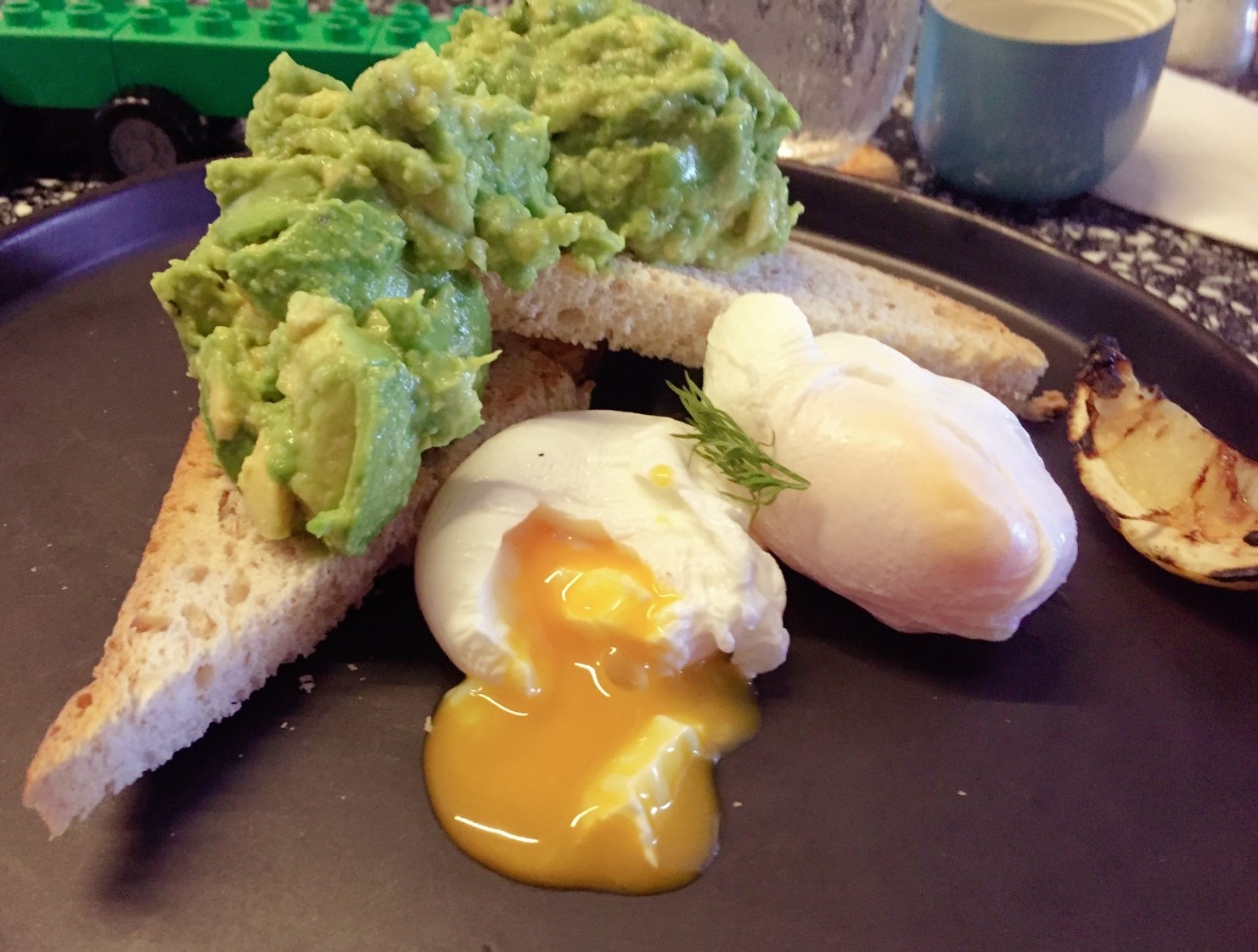 The Poached eggs with avocado ($13) came out looking.. well… perfect. A big chunk of smashed avocado, and two perfectly poached eggs on a delicious sourdough. Hunter can eat this entire dish all by himself!
I reckon they could take this dish to a whole new level by serving it with crumbled feta and dukka on top of the avocado. Pretty sure I'd go insane with happiness if they did!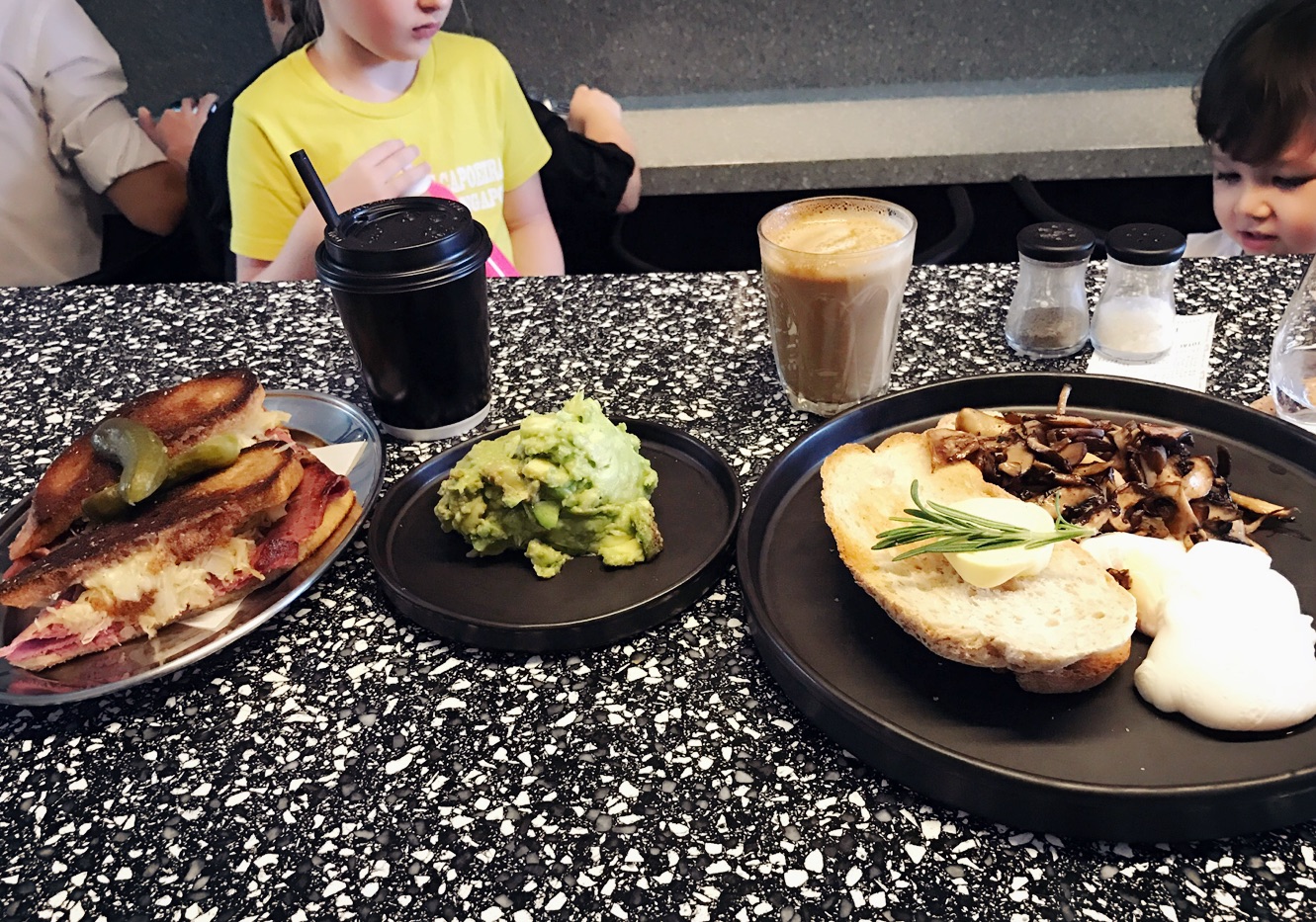 The Poached eggs with mushrooms ($14) on the right is pretty basic IMHO, as though it had the same fantastic poached eggs and sourdough, the mushrooms are not that plump and juicy and fairly plain. I believe they are sauteed in garlic butter, but would have loved more of that good stuff drizzled all over the mushrooms.
I'm a huge fan of the Rueben sandwich on light rye, with corned beef, gruyere, sauerkraut ($14) and think this is one of their star items. The sandwich is pan-fried with butter and results in a crispy but juicy sandwich, with the perfect blend of meat and sauerkraut. It's tasty but not too salty, and decadent but not too giant a portion to make you feel overloaded. I'd get this again in an instant!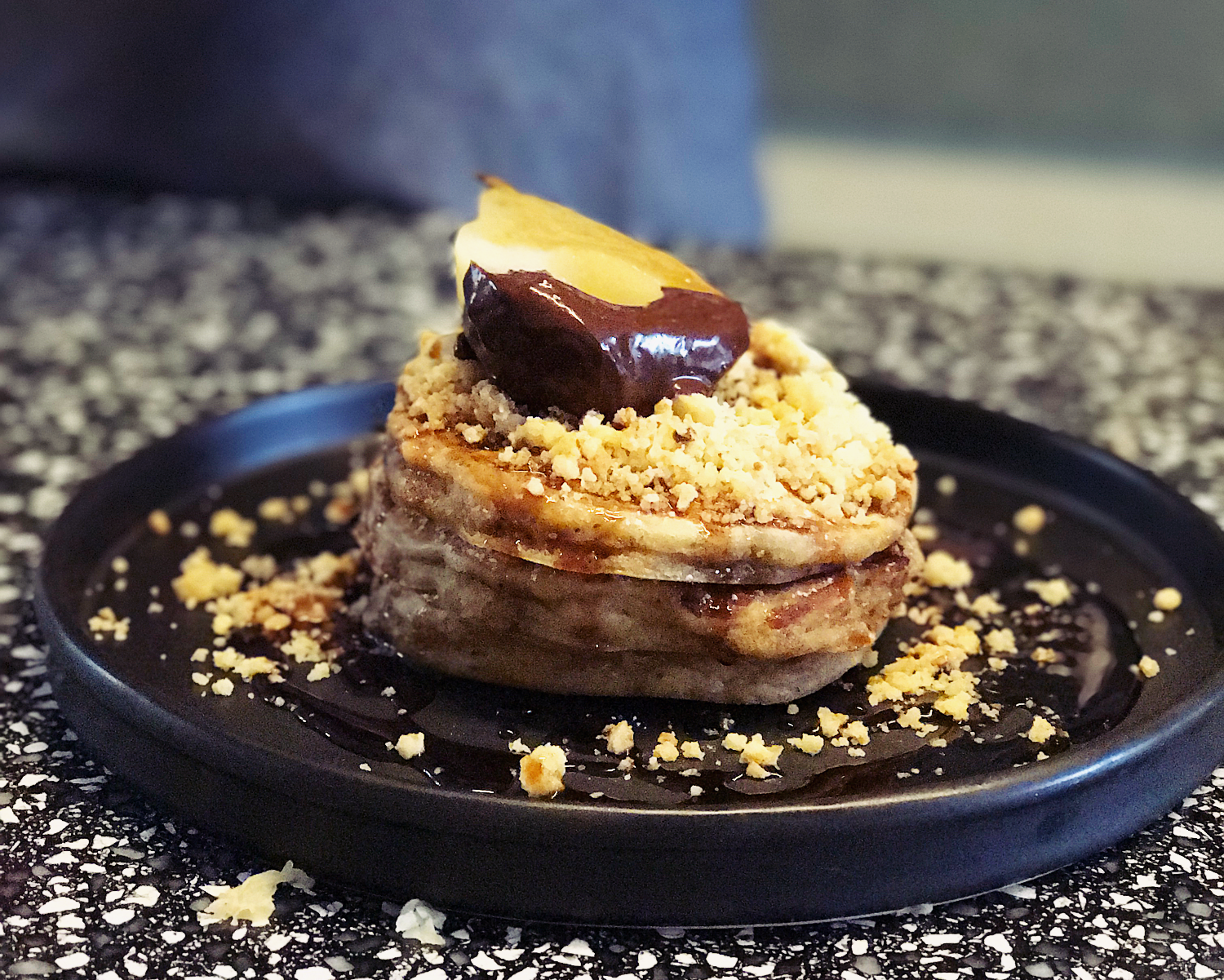 Boy this is worth getting for the pretty pic alone. The popular Earl Grey Pancakes with white chocolate macadamia crumble and poached pear ($15) is pretty gorgeous. And filling!
There are 3 pancakes stacked up, and boy, do they taste like Earl Grey. Very nice IMHO because the flavour cuts through the eggy taste of what a buttermilk pancake would otherwise taste like. I think this would be perfect served with a scoop of vanilla bean ice cream, so I'm going to request for that next time!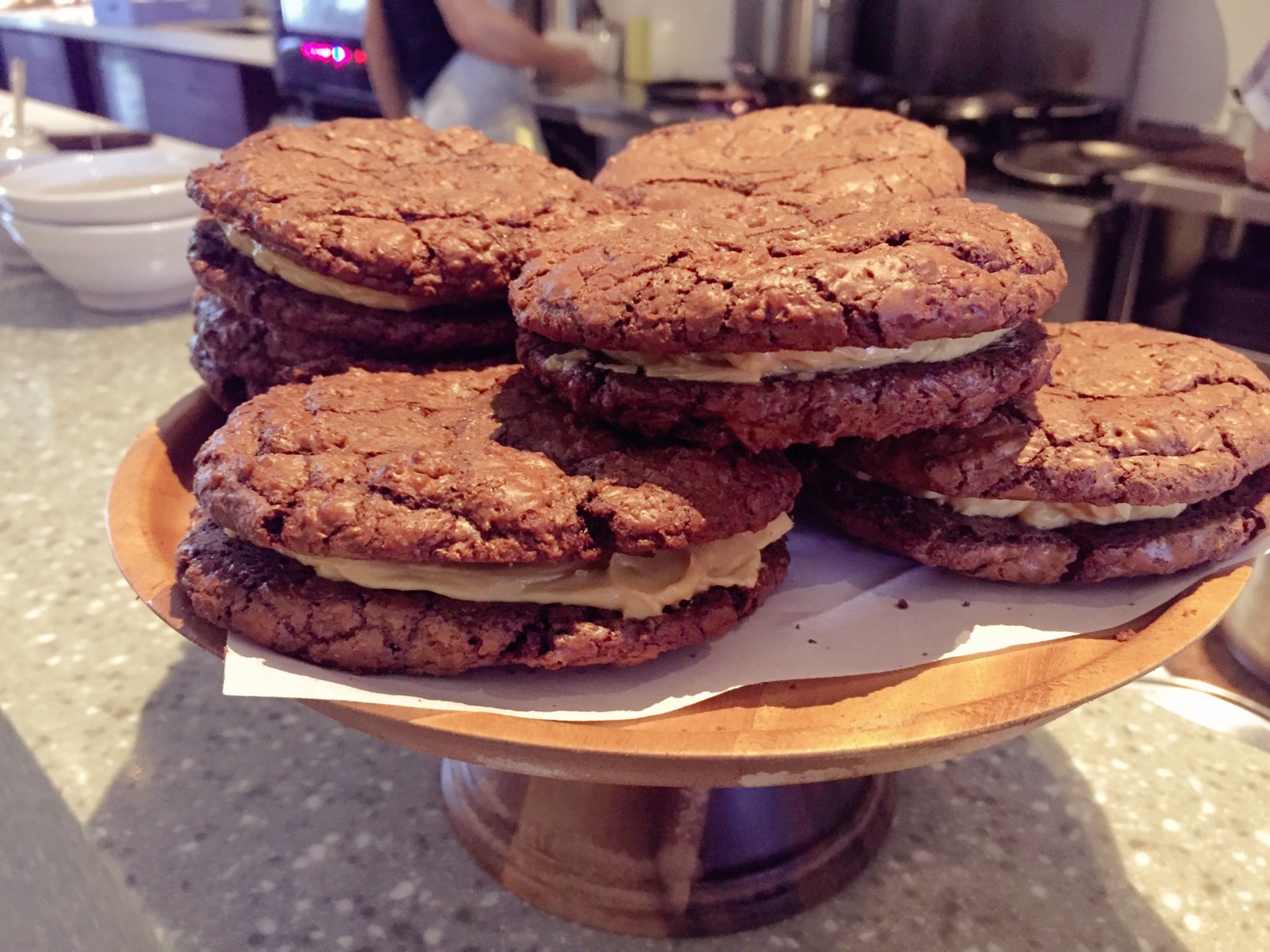 This isn't listed on the menu, but there's a platter of these babies on their counter top. They're Soft Brownies with salted caramel buttercream ($5) and HOLY SMOKES OMG YOU MUST GET THIS. It's actually pretty big (see Hunter holding half of it in the first photo) and completely delicious.
I'm a sucker for soft fudgey brownies and this one really hits the spot. The salted caramel buttercream sandwiched inbetween is luscious. It's a tad overly sweet, but the subtle saltiness does cut through it. Oh how I love this..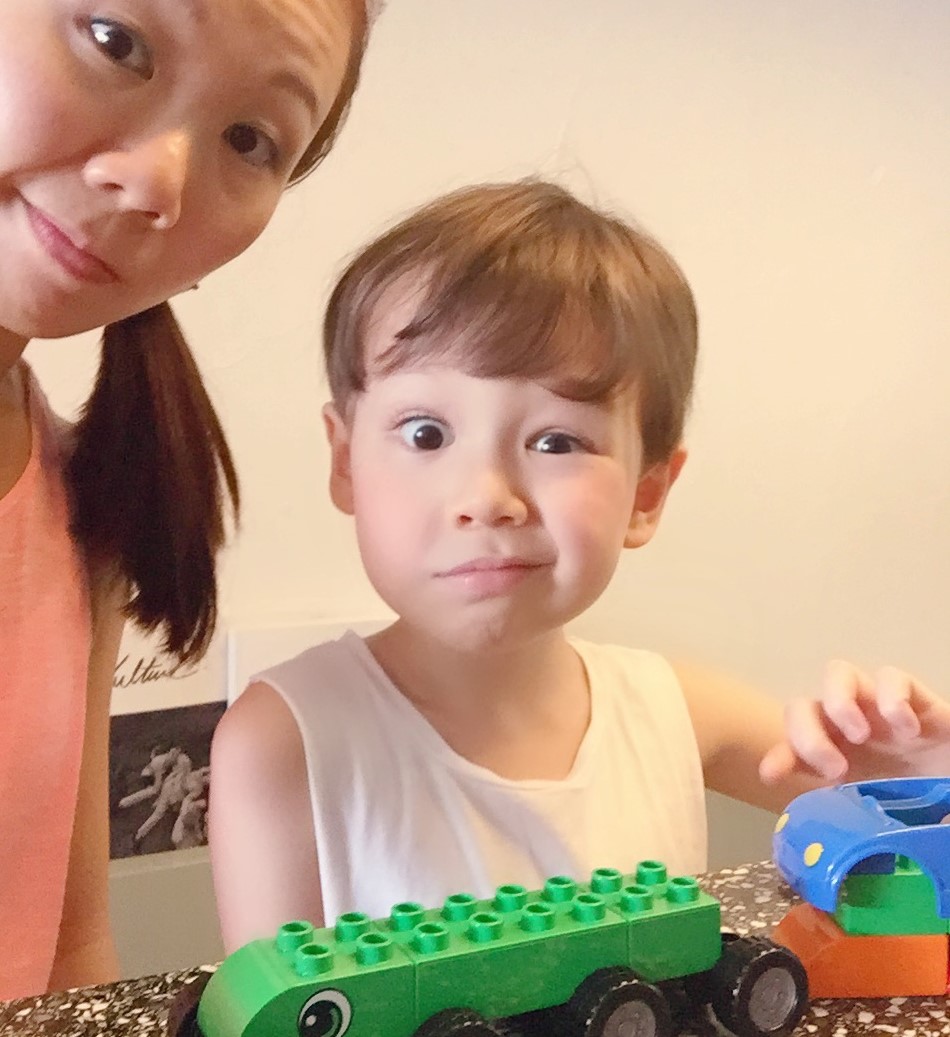 Just a random photo of us fooling around as we were waiting for our meals to arrive. I'm half-hiding because I'm sweaty and nasty looking after yoga 😉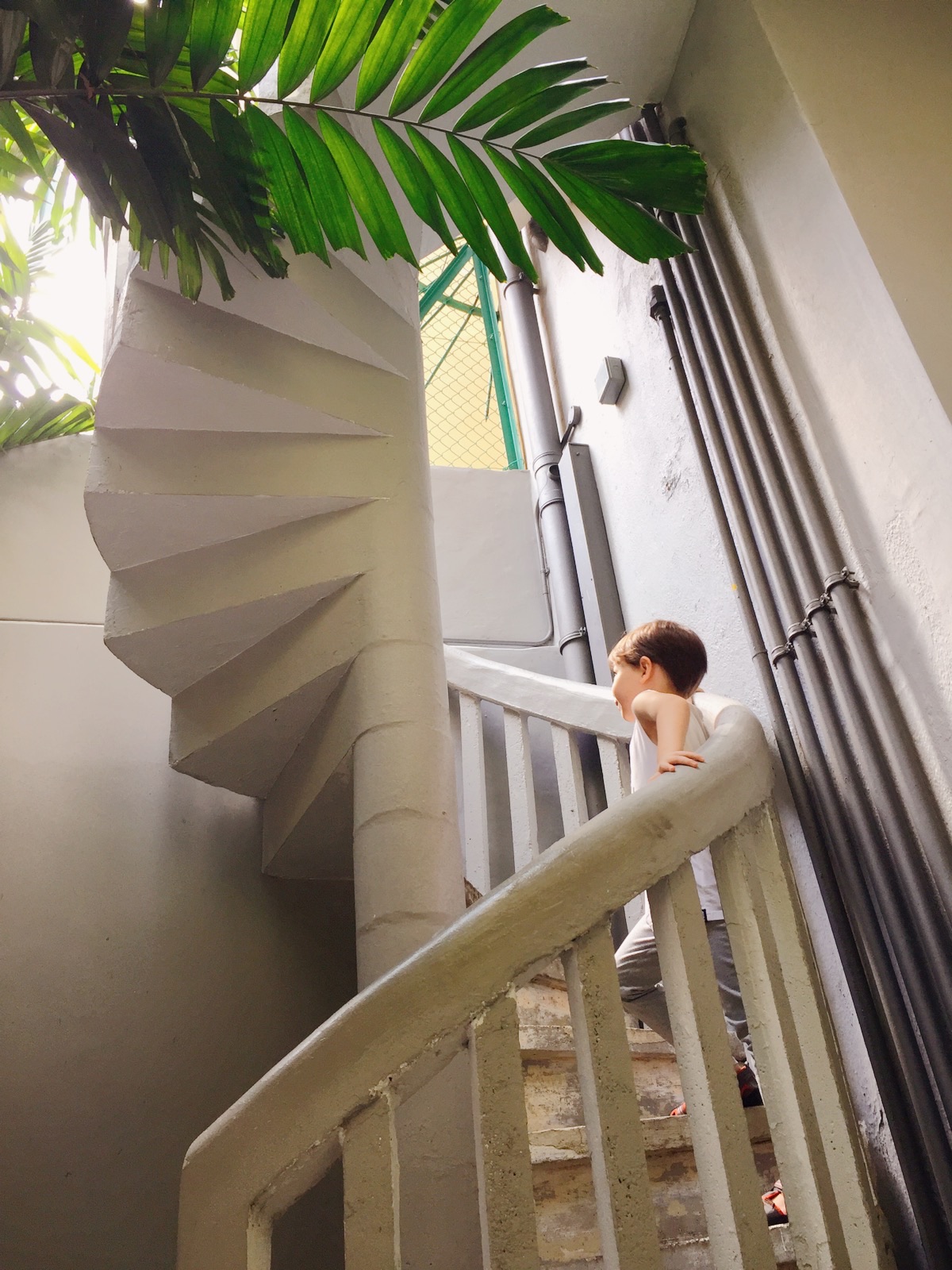 We were a bit sneaky and went upstairs to have a looky-look while waiting for our food! Nothing to see, really, just that the spiral staircase is incredibly exciting for kids I suppose…