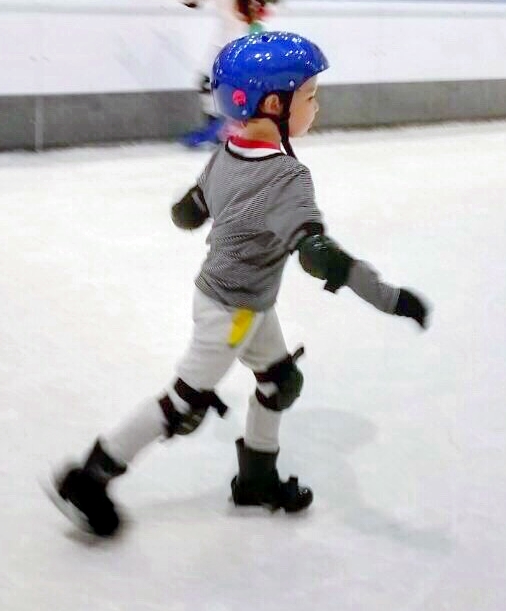 Hunter's never been much of an athlete. Not that I'd ever expected it of him, since Chris and I are quite possibly the most sedentary humans that I know of.
He's always shown zero interest in ball sports, or team sports, for that matter. To give him credit, he could scoot like a whizz by 18 months old, rode a two-wheel pedal bike at 3 years old, and could swim underwater unassisted at 3 years old too. But…. all solitary sports 🙂
So I guess he found his calling with skating!
Not quite sure how it started, but he was longingly asking to ski and ice skate whilst in Japan, and I supposed must have seen or heard about it somewhere. He was delighted when he got to ice skate!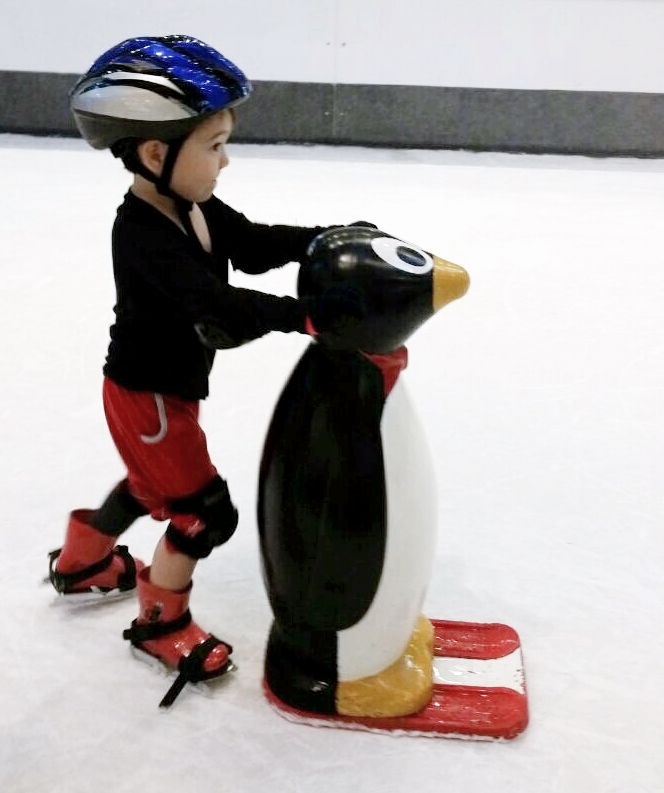 Carter also got in on the action, with a cute little penguin to help. He was not bad at it too, but this tough 'lil kid is a gun at anything physical, so I kind of expected it. It's also easier for young kids to learn skating, because their center of gravity is lower than an adult's, so it's good to start 'em young!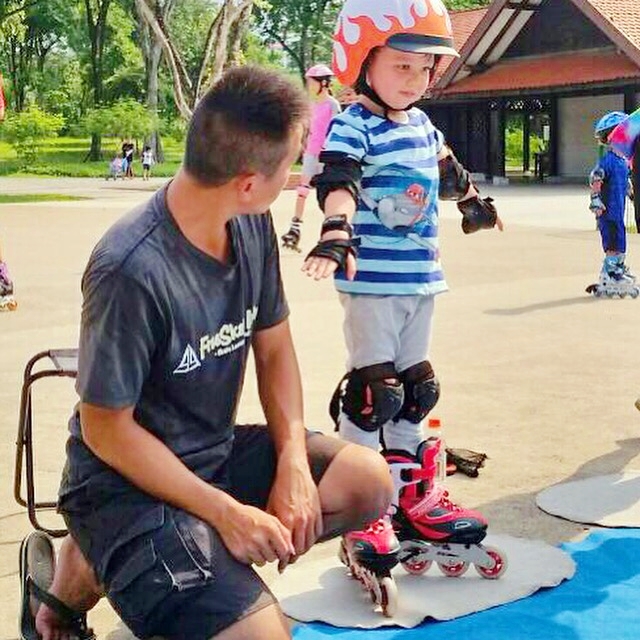 So Hunter decided he was also keen on rollerblading. He attended a three-day crash course, but only got as far as puttering around a bit, not zooming like a speed demon or anything. The main problem was that, after the first day, he kind of got sick of the lesson approach!
The boy is a bit of a princess and doesn't like heat and humidity – so declared ice skating was way better. On top of that, he also isn't good with structured classes and having to do things step by step – like me, he has little patience for all that and just wants to JUMP straight to it and expect himself to be awesome.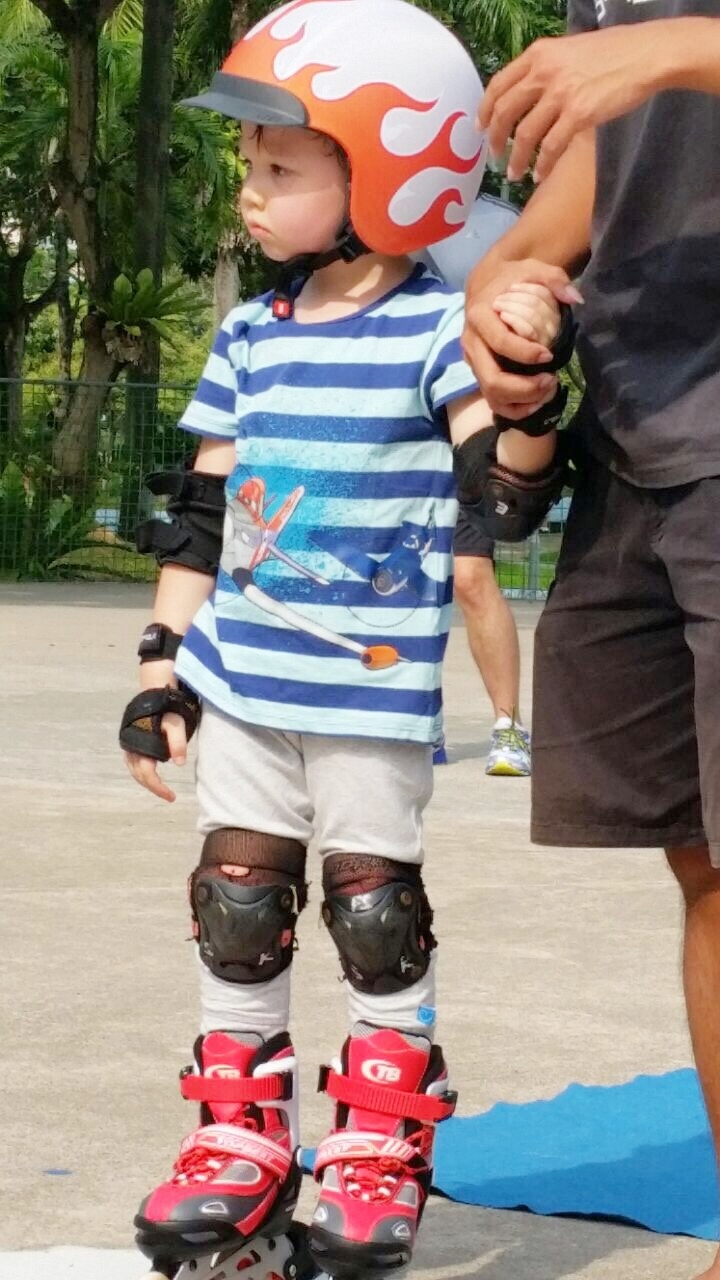 He ended up being "Teacher's Helper" for most of the class, instead of doing actual practicising like the rest of the kids. Sigh. Typical Hunter.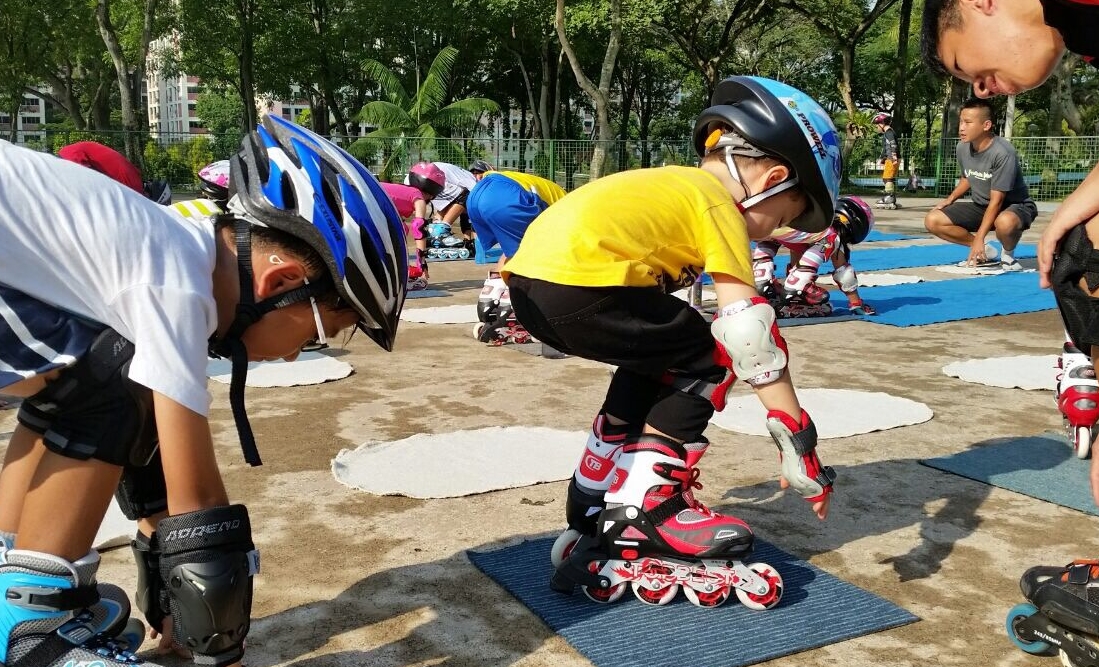 I guess the class did teach him to fall properly, get up properly and a few basic moves.. so he's been alright at it. I suppose it's mostly about the daily practice, so we really ought to find the time to take him out to go blading.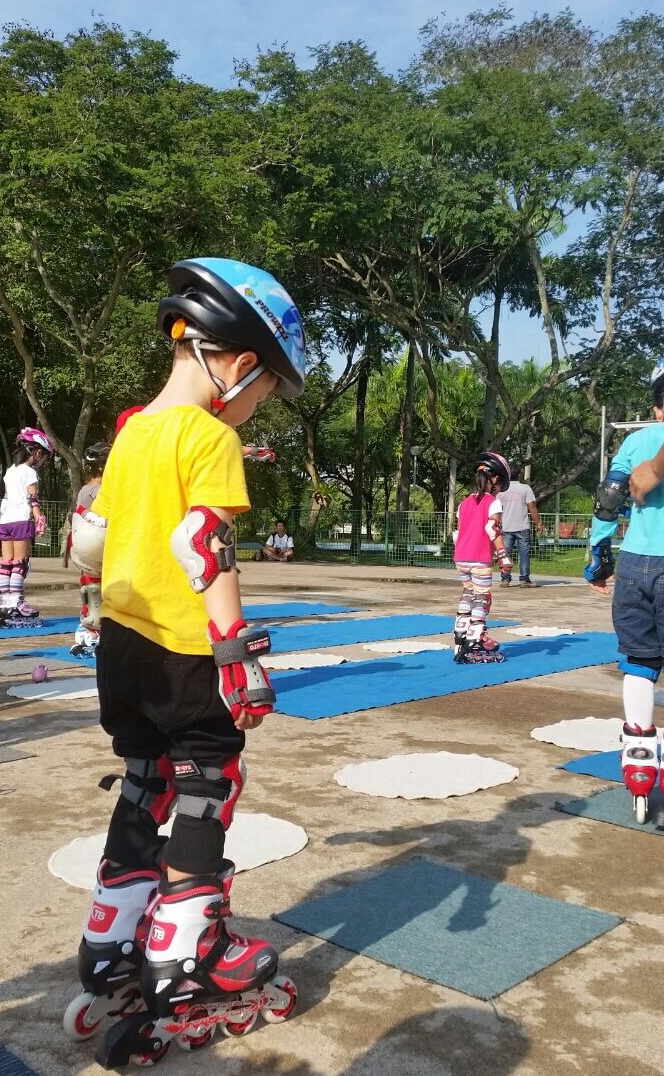 Look at all the protective gear the kids have on! It's a wonder they can move their limbs. Hunter, ever the injury-phobe, now pleads to put on his entire gear kit when he uses his scooter. For real.
So if you ever see a 4 year old scootering around, looking like a Transformer with all his armour on, be sure to wave. It's probably Hunter!